Anniversaries are a significant time to celebrate the love between couples. It's a time to reflect on the past year of your relationship and look forward to more years together. 
Flowers, chocolates, and a nice dinner are always lovely, but why not do something different this year? A matching shirt for you and your partner is the perfect way to do it!
Designing a shirt is a unique and thoughtful way to show your love and affection to your partner. It's also a way to exhibit your love for one another to everyone around. Whether you're celebrating a milestone anniversary or just another year of being together, wearing matching shirts can do the trick. Plus, it's an excellent way to get creative and use your imagination. Printing companies like Printful offer pre-made designs and custom printing options so you can create the perfect shirt for your anniversary.  
Not sure where to start? Here are a few couple shirt design ideas to get you inspired: 
1. Go For A Classic Look With 'Best Year Yet' Design
A simple and classic shirt design is always a good idea. You can never go wrong with a shirt that says 'Best Year Yet.' With this quote, you look forward to making this year of your relationship the best, no matter what obstacle may come. It's also something you can both wear year after year. 
This design is clean and elegant. A white shirt with black text pops and looks great on both men and women. You can also switch up the colors to match each other's personal styles. Or perhaps you want to opt for a more romantic theme and use pink and red tones. The choice is yours!
2. Commemorate Your Special Year With A Number Design Shirt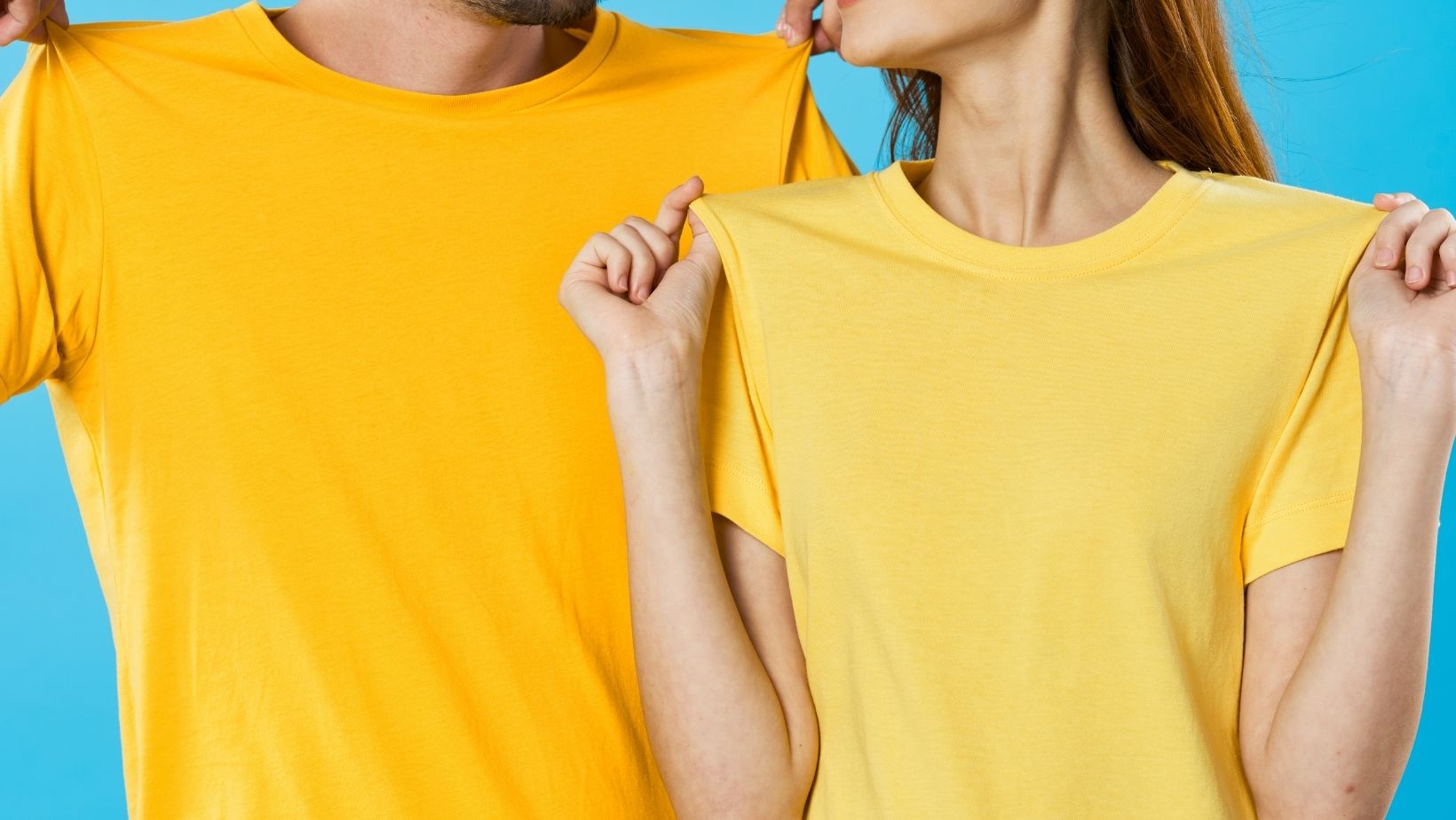 If you're celebrating a significant anniversary, like your 10th or 20th, you might want to commemorate it with a number-designed shirt. After all, who doesn't love spending the night together reminiscing about all the beautiful memories you had and how you made it to this year? 
The large number is eye-catching and easy to personalize with your anniversary date. You can play around with the colors, decorative elements, and font styles to make it your own. Or perhaps, you can have the number front and center or add it as part of a larger design such as a heart or wreath. Either way, it's a meaningful way to show your love. This design is simple yet beautiful without being too over the top.  
3. Use A Quote To Express Your Love
A love quote is always a good idea, especially if you want something romantic. After all, what could be more romantic than expressing your love for each other in words? 
Quotes like 'I Love You' or 'Soulmates Forever' are the most popular. But you can also choose a quote that captures your relationship perfectly. It could be something from your favorite song, movie, or book. Or perhaps an inside joke that only the two of you would understand. There are plenty of famous quotes about love, so you're sure to find one that resonates with you.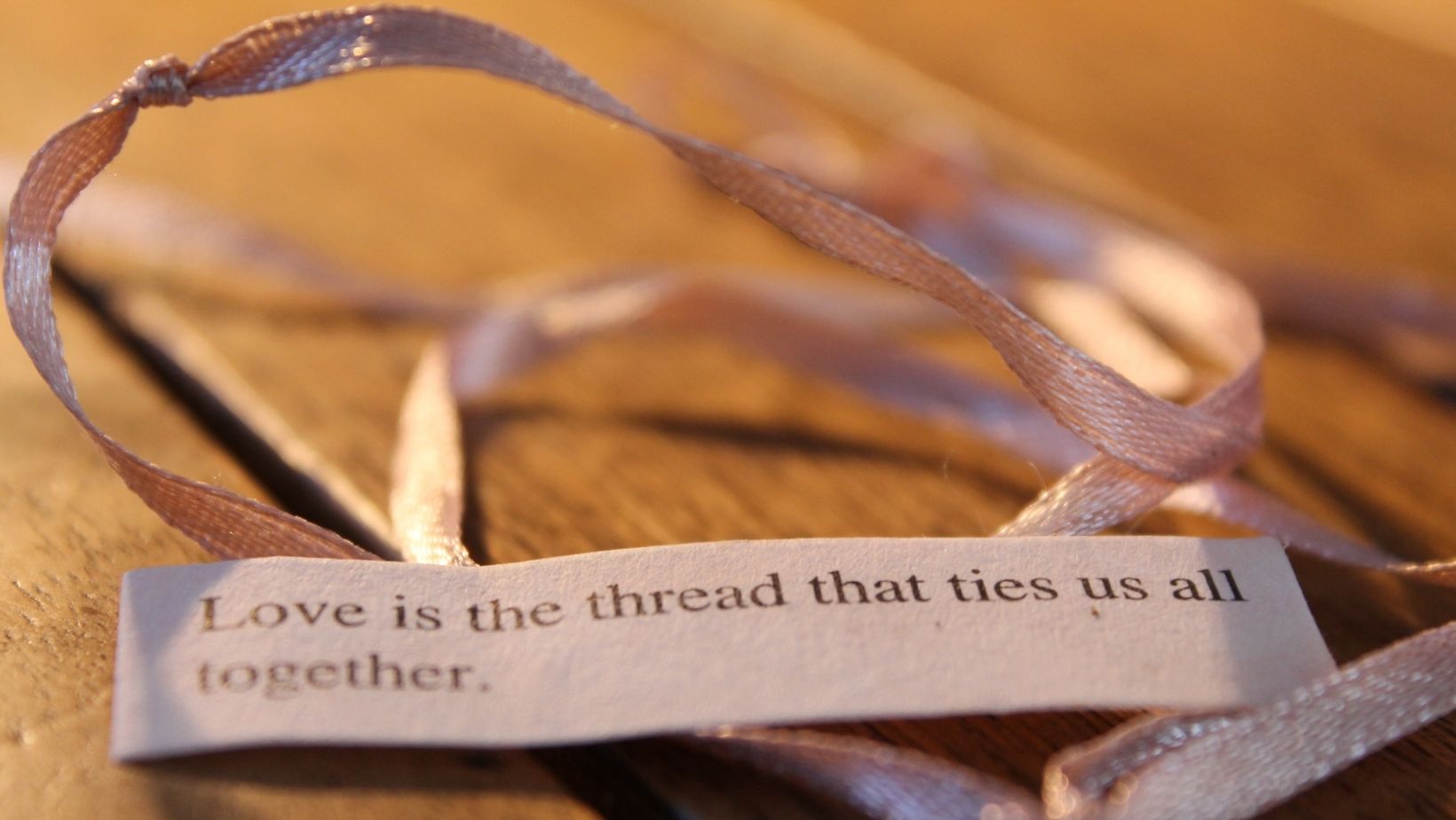 4. Rock A Vintage Vibe Style
For a more nostalgic look, go for a vintage-inspired design. Shirt designs from the 50s and 60s are making a comeback. So why not jump on the trend? They're fun and stylish, and they have a certain charm about them. 
This design idea is perfect for couples who love all vintage things. The playful text and simple layout are reminiscent of old-school shirt designs. And the retro colors give it a funky vibe. You can add the text 'Happy Together' or something similar to make it more personal. Or you can keep it simple with just your initials or names. The key is to express to the world how happy you are together!
5. Get Creative With A Collage Layout
A collage layout lets you get experimental with your design. You can include illustrations, text, and just about anything else you can think of. It's a great way to tell your love story or show off your sense of humor. 
This creative design is modern and sleek. The black and white color scheme can keep it looking clean and timeless. You can also experiment with colors, patterns, and textures to create a more distinctive style. Add some romantic symbols like hearts or infinity signs for a special touch, or go all out with a colorful and quirky design. It's up to you! Just keep it balanced so it won't look too busy.
Takeaway
There's nothing better than celebrating your anniversary with a matching shirt design. It's a reminder of the milestone you've reached and the journey you've taken together. So, if your anniversary date approaches and you're stuck for ideas, consider these shirt designs as inspiration. Express your love for each other artistically. Above all, don't forget to have fun with it!