When decorating your child's bedroom, it's important to balance aesthetics and utility. It's all well and good making your little one a Pinterest-perfect bedroom that'll wow the other Mums in your friend group, but all the style points in the world can't save you from a muddy 4-year-old with a handful of playdough!
What can you to make your child's bedroom into a beautiful, stylish space without compromising on function? Well, if you read on, you'll find our top picks for essential bedroom items for your little one, which will help you create a stylish and functional space for your little one.
Easy Clean Playmat To Contain Messes
Children can be quite messy, that's not breaking news! But lot's of parents don't consider quite how messy children are when they furnish their child's bedroom. While a shag rug or white carpeting may look nice in photos, they'll only look nice until your little one gets a slime-based toy or gets their hands on some permanent markers.
But, if you want to contain the mess from your toddler, having an easy clean playmat can make all the difference, as you create a space where they can be messy. Having a space to be messy will encourage your child to do their messy play in that area, which will make clean-up sessions a lot easier than it would be without the playmat. 
Child Friendly Storage To Foster Independence 
Having an organized bedroom for your child will make it more comfortable for them to live and play in, and it'll also make your life easier when it's time to help them tidy up. So, you should have child-friendly storage in their room, and this will help instil organisational skills in your child and help them gain some independence as they won't need to run to you every time they want to play with a different toy.
The best type of storage for this would be things like toy chests, small sets of drawers, and low shelves. As your child is only small and not strong, storage needs to be low to the ground and easy to open for them to be able to use it. But if you get that child-friendly storage, you'll soon notice your child become more independent and, if you're lucky, you may even spot them cleaning up after themselves!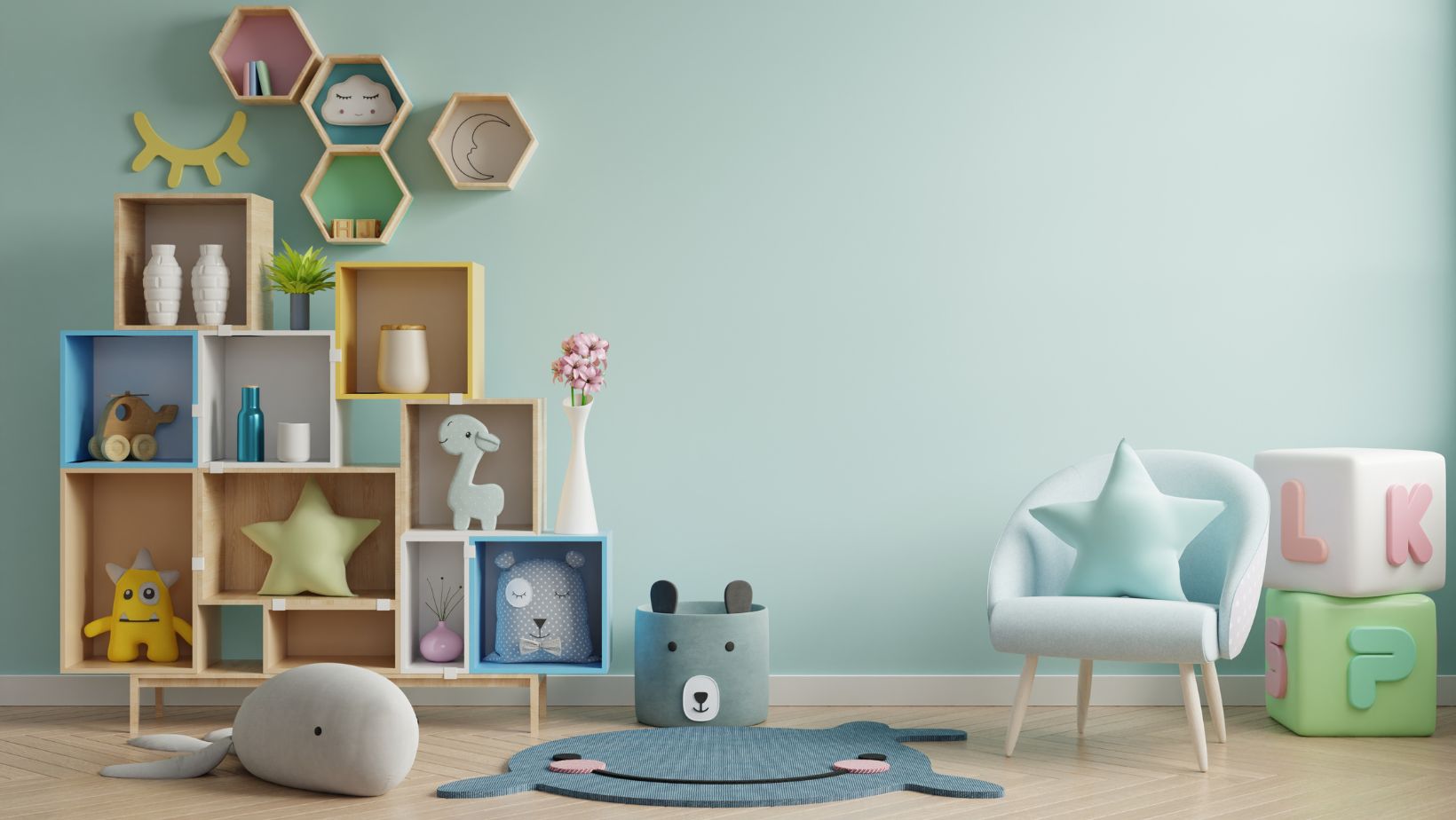 Blackout Blinds For Easier Bedtimes
When picking out blinds or curtains for your child's room, it can be tempting to just pick whatever has the cutest pattern on it, while a nice teddy bear pattern will be enjoyed by your little one, thinking with style at the front of your mind can actually make your life harder.
According to DotcomBlinds.com it's incredibly important that you ensure the blinds in your child's bedroom are made with blackout material; they say this is because the blackout blinds keep their room dark at night, which makes it much easier for your child to fall asleep when they need a nap. Don't worry about losing out on cute patterns, though, as you can still find blackout blinds with child-friendly designs on them.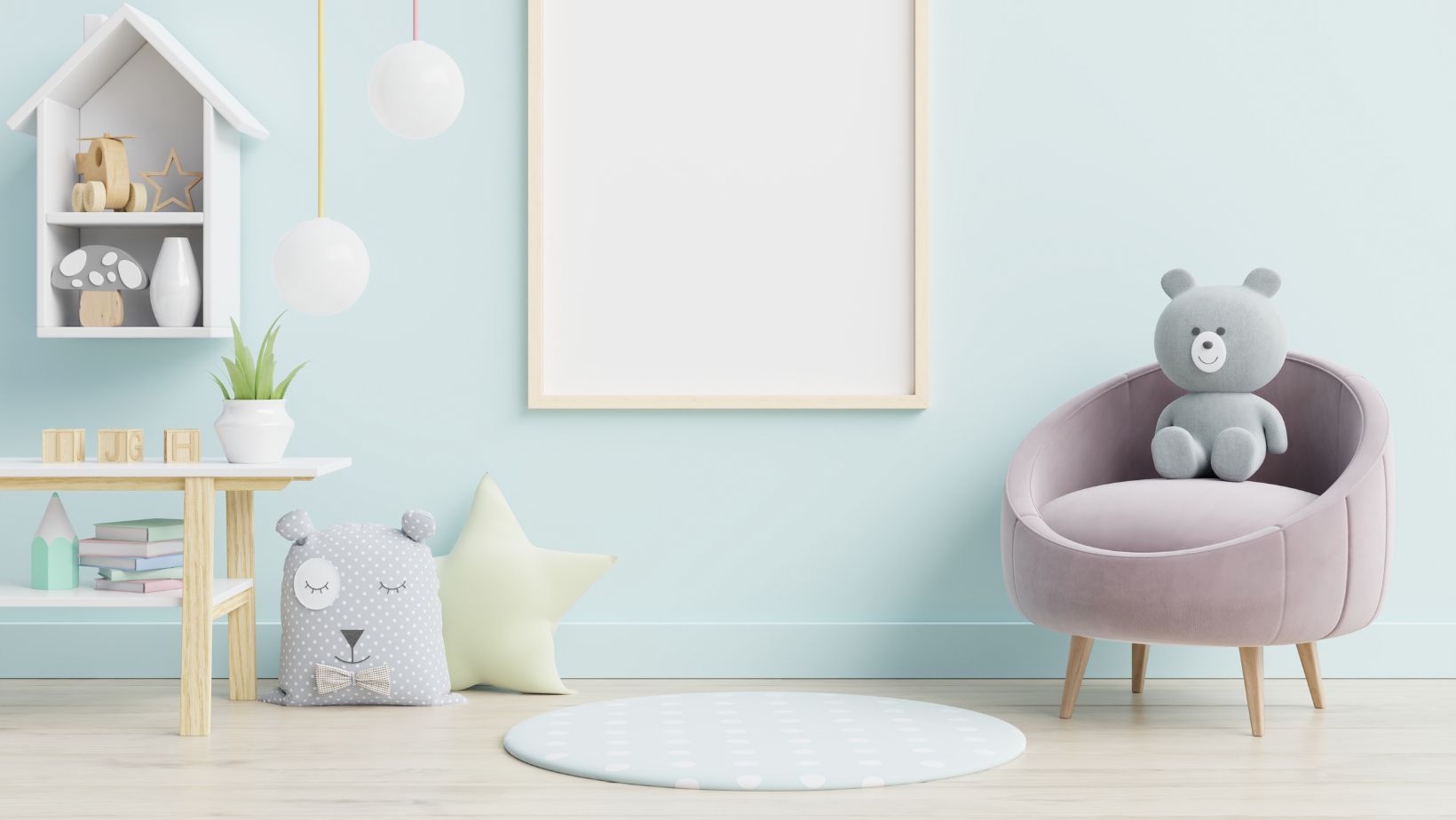 Child-Safe Bookcase To Encourage Reading
Reading is an important life habit for your little on to pick up, and the earlier they start, the better! Even from the age of 2 or 3 years old, it's important to encourage your child to start reading, even if it's just picture books and bedtime stories. A great way to help encourage your child to read, is to make sure that they have easy access to books in their bedroom.
We all know that the best way to store books is in a bookshelf that's been nailed down for quite some time, but you'll want to find a child-safe and child-sized bookshelf for your kiddie. Full-sized bookshelves will be far too big for a little toddler, and freestanding bookshelves can be a danger if your child tries to climb them. So you'll want to find a small bookshelf that is easily accessible to your child and secure it to a wall to avoid it tipping over!