Nothing is more enjoyable and soothing than spending time with your favorite friends after a demanding workday. It's a beautiful chance to relax, decompress, and dress up! However, choosing what to dress can be difficult, and we have all experienced it. These outfits will provide you the inspiration you need to look your best the next time you go out with your girlfriends, whether you are petite or plus-sized, heading out for coffee, dinner, cocktails, or clubbing.
Here are 9 Super Cool Outfits For Your Girls' Night out 2022
1. Silk Camisole and High Waisted Jeans
High-waisted jeans are quite feminine as they squeeze you in at the waist and highlight your curves. Start off your look with a pair of timeless black high-waisted jeans. Then, you can include a silk camisole top in a stunning neutral hue. Finally, add a pair of timeless high heels and a long duster coat for the most elegant look.
2. Skinny Jeans with Top
Who doesn't enjoy wearing red? It's beautiful, fun, and a terrific way to flaunt without being tacky. Some adore the harmony between the lace-up peek-a-boo camisole and the narrow pants on the bottom. Put on matching lipstick to your top, and fasten your camisole top with a tiny black belt. Heels and curled hair complete the look. You can check all the stunning apparel at Freddy at reasonable prices.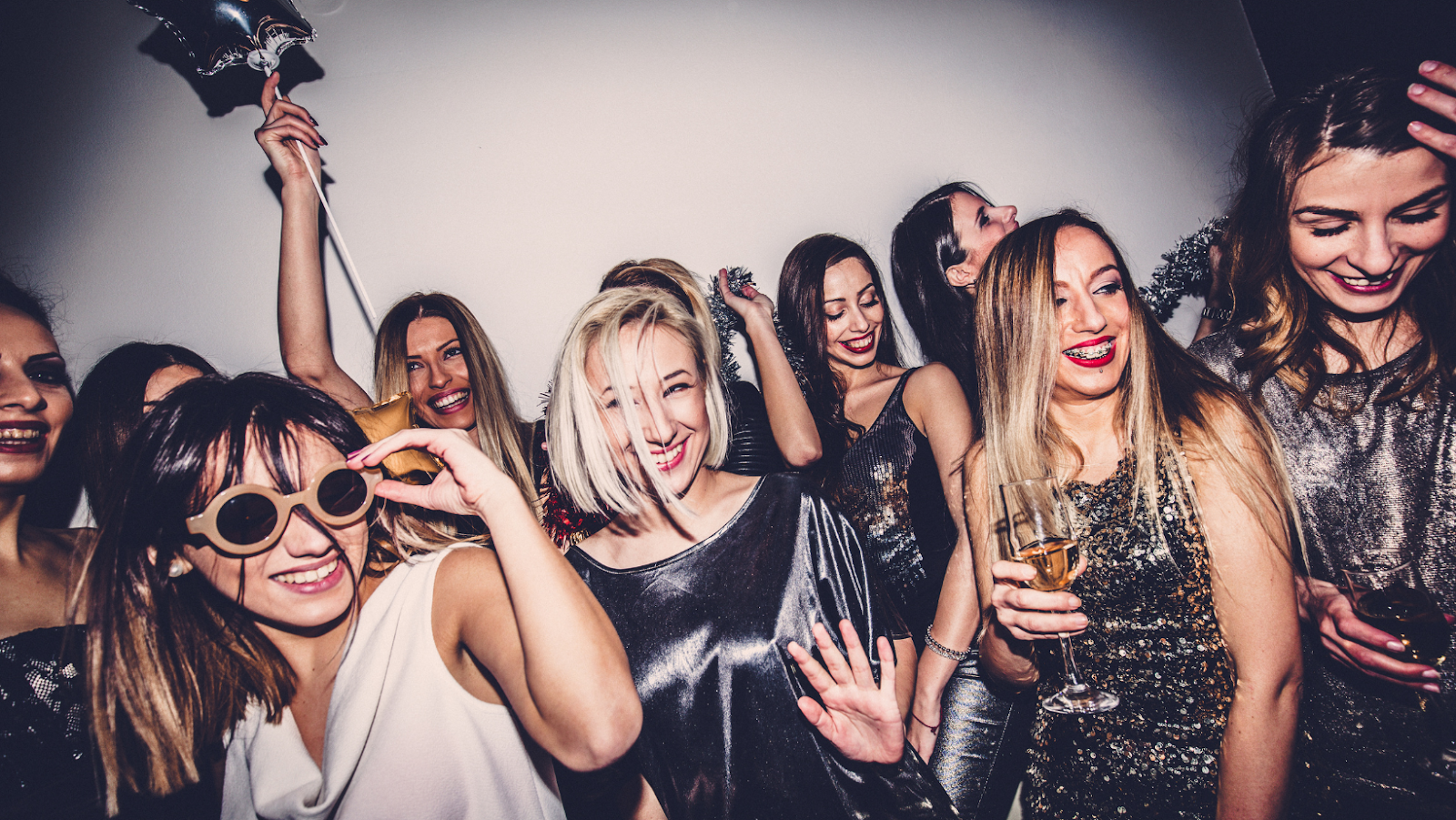 3. Skinnies or Leggings with Camisole
This could be the ideal style for a petite woman. A thin sweater or camisole can be worn under your favorite pair of black skinnies or leggings to complete the outfit. A fitting brown leather jacket looks fantastic. Add some black boots and sleek hair to complete the look.
4. Romper
The romper is the ideal choice if you want to look stylish yet maintain a relaxed appearance. A V-neck romper is perfectly in style for a laid-back summer night out due to its lightweight fabric and loose-fitting high waist shape. A flowing romper in a snake design is undoubtedly a less daunting place to start if you're new to the animal print trend but unsure what to wear.
5. Silk & Satin Slip Dress
A silk slip dress is always appropriate for a classy dinner date as it is the ideal combination of femininity, refinement, and glamor. You are prepared to steal the stage with the help of a long delicate necklace and skimpy heels! Change your outfit from silk to satin to complete the effect if you want to appear rich on a tight budget!
6. Midi Skirt and Sandals
The popularity of midi skirts is always rising, especially for girls' night out attire! Select a midi skirt made of chiffon in vibrant color. You can pair it with a lovely lace crop top. The ideal accessory to complete this look will be nude-colored heels. For the ultimate in preppy style, pair with a gorgeous cream sweater. With some high-heeled thigh-high boots, you may complete the style to perfection.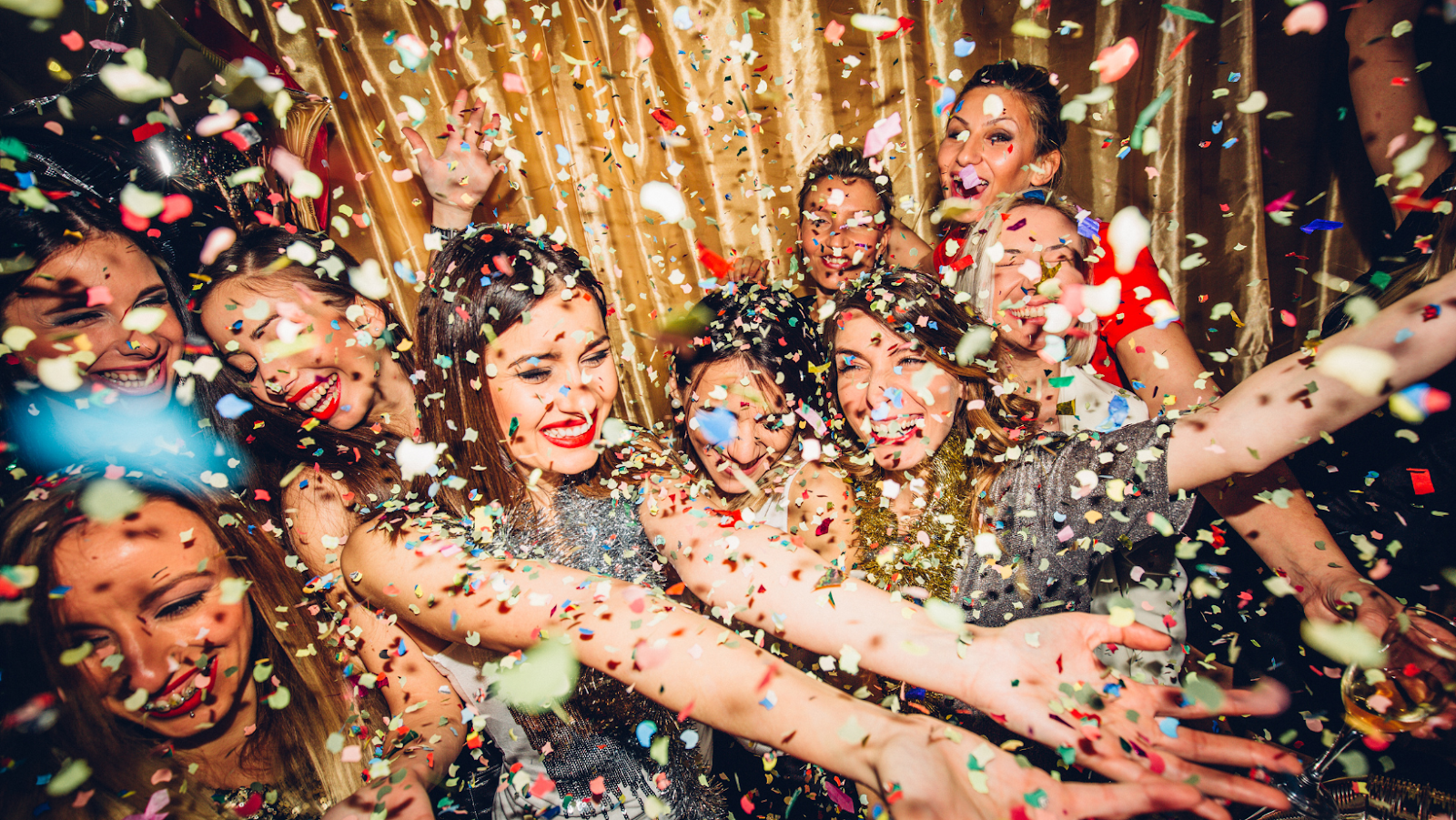 7.  Crop Top and Jeans
Beautiful velour is a material that has recently gained a lot of popularity. Select a crop top made of velour in vivid color. Pair with a pair of timeless black denim. You can put together the ideal casual girl's night attire that is not too fancy. But still makes you feel amazing with a slouchy cardigan and cozy sneakers.
8. Leather Skirt and Slogan Tee
Every girl should have a small leather skirt in her closet, and you should definitely pull it out for a girl's night out! Wear a chic slogan t-shirt with your tiny leather skirt. Then, to create a look that will help you stand out from the crowd, add your best pair of high-heeled boots and a splash of red lipstick.
9. Crop Top and Denim Jacket
Why not include a denim jacket in your girl's night-out attire, considering how stylish they are right now? Black-fitting jeans always look stunning. Add a black crop top to the mix. Overlaying your denim jacket can provide stylish color contrast. Make your hair nice and messy, and accent the look with a pair of clunky black boots.
Wrapping Up
Few situations demand dressing up and looking glamorous on a girl's night out. The outfits listed above are fantastic looks for a girl's night out. These clothes look great with either flats or high heels. There are a variety of incredible wardrobe options that will not only make you feel amazing but also look fantastic, regardless of your own preferences or style.