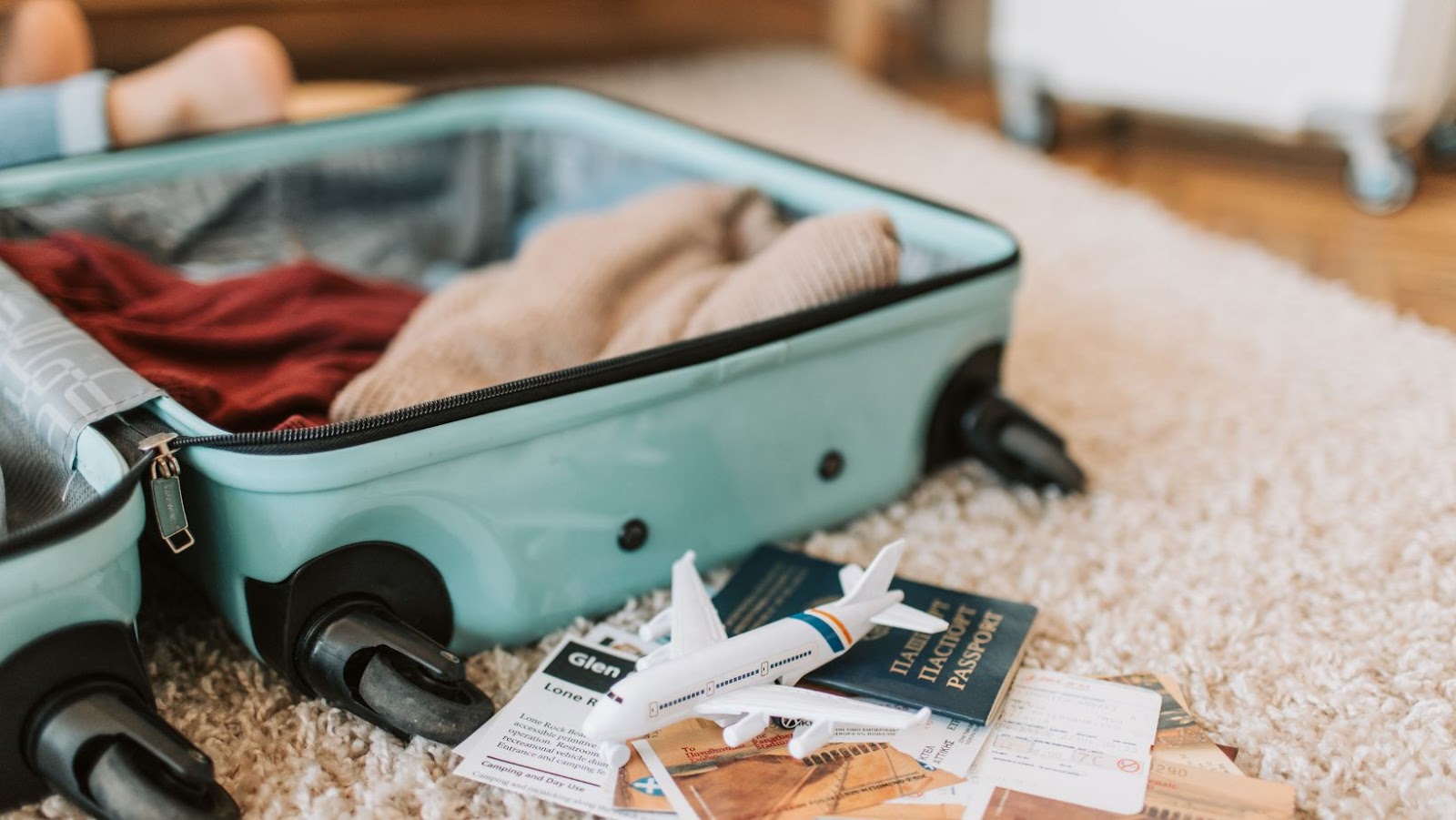 Have you ever been so excited about a trip only to realise that you packed an unnecessarily heavy suitcase? Then you spend the rest of your trip feeling fatigued and angst because you chose to bring ten pairs of clothing for a four-day trip.
Packing for a trip can be the hardest step when planning your next vacation, but it doesn't have to be. With these five packing tips and a good-quality suitcase of your choice from bagsbrothers.com, you'll surely enjoy your trip better than ever.
Check Your Itinerary
To properly pack your things for the trip, you should examine your itinerary first. This will help you prepare for what you need and remove unnecessary items for your trip.
For instance, if you're going on a swimming trip, you should pack swimming essentials such as sunblock and swimming aids. You don't need to bring your custom tux unless you plan on going to a formal occasion later.
If you plan on hiking, you should try packing lighter gear to allow you to walk more easily. If you plan on staying at a hotel, you can try loading fewer toiletries since those are typically already provided.
Only Take the Essentials
You should only take essential items to keep your suitcase light and manageable. Try listing the things you consider and anticipate bringing for your trip, and think twice before putting them in your suitcase.
Clothing can take up most of your suitcase space, so be mindful of how many clothes you pack. Packing more tops than bottoms also saves you space since the latter is bulkier than the former.  
A typical five-day trip will likely need five shirts and two pairs of bottom garments. If you can do laundry during your trip, you can cut this down further to at least three shirts and two bottom clothes.
It would be best if you only took the minor variants for each essential item for your toiletries. For example, you won't need to bring a full-sized bottle of shampoo for a three-day trip, so consider putting it in a smaller container.  

Keep Your Suitcase as Small as Possible
The size of your suitcase contributes to how much you can put inside it, both physically and mentally. Unfortunately, using a giant bag tends to lead to overpacking, so you'll have to carry a heavier load.
On the other hand, a smaller suitcase restricts you from putting too much inside it. This restriction makes you more aware of what you pack and makes your items more compact.
Using smaller and lighter luggage also makes it less likely for you to pay baggage fees for exceeding the weight limit.
Rolling is Better Than Folding
Folding your clothes is the usual way to store them, but this isn't the most preferred when travelling. Folded clothes give you a thinner profile but wrinkle your clothes more since your suitcase can tumble differently.
Folded clothes also require more space since it leaves gaps inside your suitcase. Taking out folded clothes in the centre of the stack is also a nuisance since you'll have to take those on top carefully.
On the other hand, rolled clothes are more easily accessed and space-saving.
Aside from giving you the space-saving capability of folding, rolling your clothes also ensures that they remain intact and wrinkle-free throughout your trip. Since rolled clothes give you a more stable shape, it remains in the same place even if your suitcase tumbles.  
Alternatively, you can invest in packing cubes, providing you with better compartmentalization. Essentially, these are pouches that compress your clothes into even smaller sizes while also allowing you to label each article of clothing.
Multipurpose is The Way to Go
Using items or clothes built for multiple purposes helps keep your suitcase lighter and more organised.  
Multipurpose clothes are simple to style so that you can use them for multiple occasions. In addition, their versatility allows you to match them with various outfits while still looking stylish and minimal.
The most common example of multipurpose clothing is a t-shirt. Neutral-colored t-shirts can go on just about any dress it's paired with.
Multipurpose items also include a scarf or a bandana. Depending on their size, you can use them as a towel, handkerchief, eye cover, sun protection, or a blanket.

Enjoy Your Vacation With Less Burden
Packing things for your vacation should also be an enjoyable process. If you know what to pack based on where you're going, you're sure to bring the essentials needed to have a great time.
Also, try not to pack your things in a hurry. This can make you forget to pack some things and bring you unnecessary stress even before your vacation starts.  
You'd also be wise to leave space in your suitcase for souvenirs you'll buy during your trip. After all, while the moment fleets, the memory stays.