With time, even the trends of the pure white wedding gowns change, and it's super hard to choose one because you don't know which style, color, neckline, or fabric suits you the most. But if you want to keep the trends at your fingertips during wedding shopping, let me guide you with this think-piece.
Bridal suits and separates
Nowadays, more women are leaning toward wedding suits due to their powerful look and comfortable feel. When brides don't hold themselves in choking corsetry and constricting skirts, they feel confident AF while walking down the aisle.
Some women reported that they experienced zero body stress while dining and dancing with bridal separates, but here are some more reasons to embrace them.
● You can customize your dress at reasonable pricing. For example, combine a bedazzled top with a sleek skirt or a modern top with a frilly bottom.
● Create multiple looks with the suits and separates. For example, wear a long sleeve overlay for the ceremony and replace your bottom wear with a pair of white pants for the reception. Then, voila, the brand new look is ready!
● The fittings are exceptional because you can go up and down sizes without altering the entire outfit.
● Most importantly, you can re-wear the suits and separates on special occasions like birthdays and anniversaries, which is impossible with a bridal gown.
Blue Wedding dress
For a long time, Blue has been the symbol of love, purity, faithfulness, and modesty. To symbolize those, brides usually wear blue jewelry or use blue ribbon to tie the bouquet.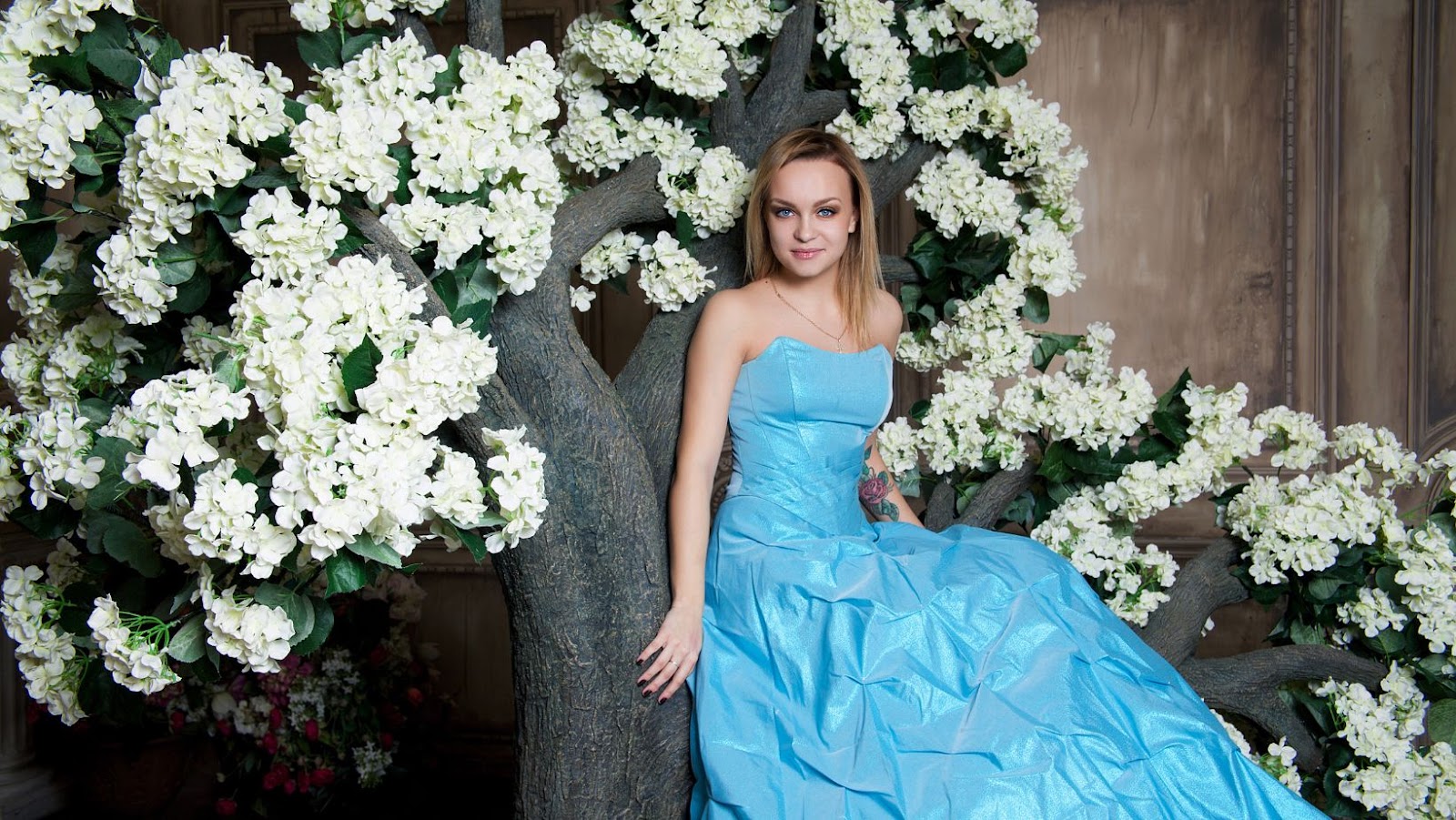 Some women finely carried blue shoes with their gowns and impressed their guests. Nowadays, women are ready to walk the extra mile and wear a blue gown to their wedding. Try this trend if you want to break the norm and make your D day special.
Bold cutouts
Bridal designers' constant trials and errors in creating elegant yet sensational wedding dresses led to the birth of cutout bridal dresses.
No, it's not about showing your skin and putting your conventional family into a coma. Instead, the sexy cutouts portray your confidence and show that you own your body.
Moreover, a bold cutout bridal dress goes with formal and destination theme weddings.
Fabrics
Designers use satin, charmeuse, chiffon, organza, tulle, and lace fabrics in wedding dresses for structured designs or flowing or light looks. Each material has its own purpose. So while choosing, keep the weather and the desired look in mind like these.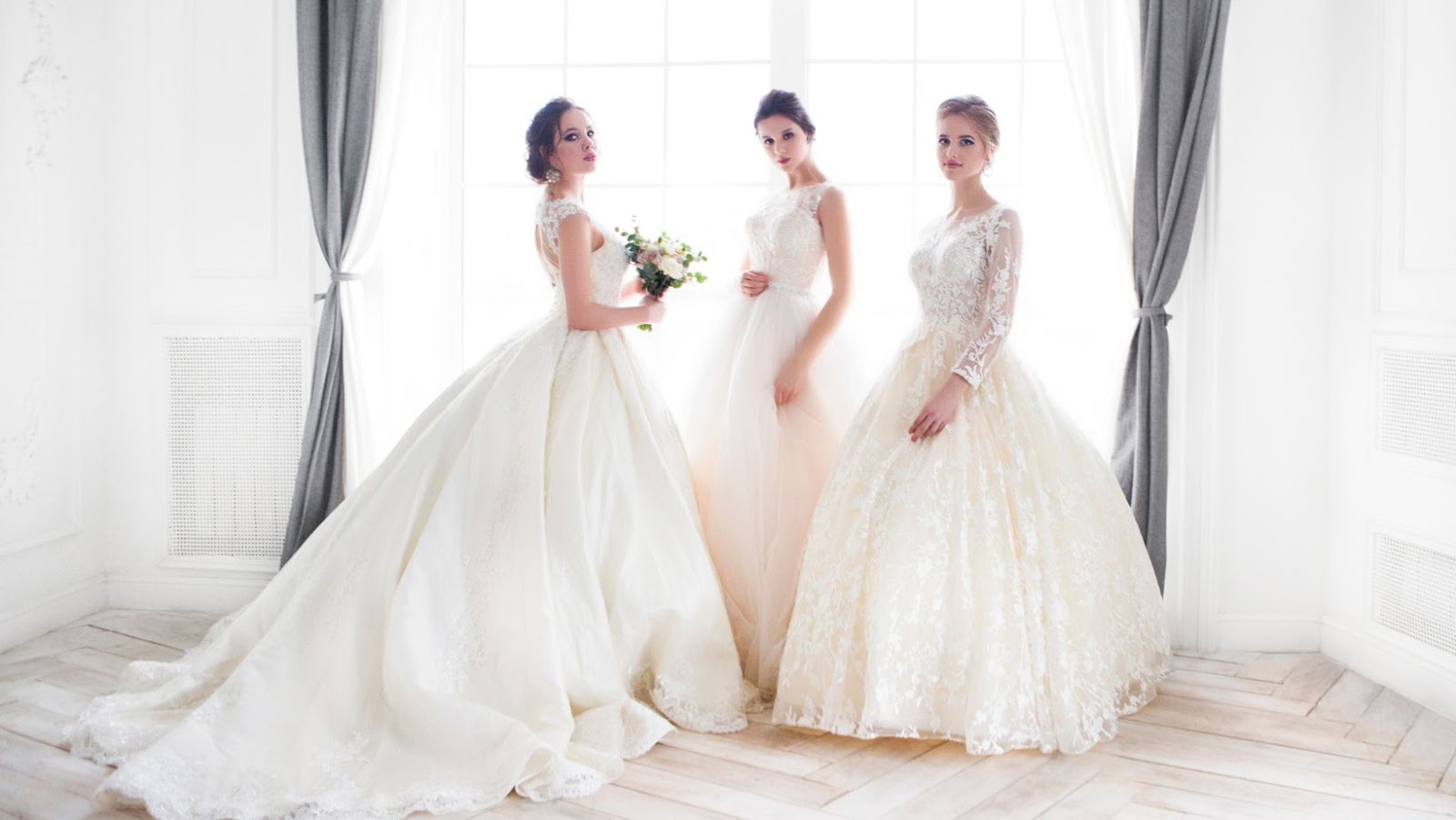 ● Satin is the most durable and classy. The smooth finishing makes it a perfect option for structured gowns. It's a great choice for winter weddings.
● Charmeuse is popular in column dresses.
● Chiffon provides a floaty and light look.
● Organza is best for summer weddings.
● Lace is a popular wedding gown material. There are many types of laces. Most famous are chantilly, Alencon, and venise.
Square and Asymmetrical necklines
These are trending 2023 wedding designs. Dress necklines are important as it is the ultimate decider of how you'll look in a dress. Square necklines are trending in the runways.
Square necklines can be cut wider to show off the shoulder or lower area for a contemporary and edgy appearance. Many square neckline bridal dresses are also available with straps or sleeves. And it flatters every body shape.
On the other hand, asymmetrical necklines, aka strapless necklines, are in trend for showing bare necklines and arms and enhancing beauty.
Ruffled wedding dress
If you love wearing layered gowns or want a playful and romantic tone, a ruffled wedding dress will not fail to amaze you. On the other hand, if you like bold looks, consider voluminous ruffled dresses. Simple silhouettes will suit people with an aesthetic taste.
While shopping, remember to buy the gown with the perfect amount of drama. Don't forget to invest in a bride robe along with it!
Why?
Just because you must also look gorgeous on your "getting ready" photoshoot because those are one of the most emotional moments, most brides forget about this important part… but you better look picture-perfect on your big day!
Bonus: You can also take it on your honeymoon.
Over to you…
If you need your dress fast, you're in the right place. Maybe you're having second thoughts about your original dress and you want to find an alternative. With our selection of in stock wedding dresses for sale and ready to ship today, you can get your gown within a week!
The trending wedding dress hunt is not a child's play. But you'll surely find the perfect outfit to begin your fairytale. And remember to flaunt your dress with confidence, and your groom will swoon over you… all the best!