Yoga has been hailed as one of the world's most successful means of spiritual release for more than a thousand years. It encourages both mental and physical toughness, provides a fantastic workout, and helps people become more in tune with their bodies. Given all of that, it should come as no surprise that yoga is so popular. Nowadays, around 36 million Americans regularly practice yoga, which makes it one of the most popular activities.
You might believe that opening your own yoga studio is an impossible goal, yet each studio owner will tell you that their venture began as wishful thinking. As a yoga instructor, it's important to consider carefully whether you're prepared to start something on your own. Running a yoga studio requires a lot of work, so follow these five tips for starting your own yoga studio.
Create a business plan
Preparing a business plan is a complex process, but a necessary one. The business plan is your chance to establish and present your professional goals. An elaborate yoga studio business plan should outline all of the creative concepts you have for your yoga studio.
In the business plan, you will have to present your goals for the studio, including the type of classes you are offering and the prices for those. Additionally, you will have to calculate the initial and ongoing costs to better plan your financing options. Finally, you need to keep in mind that a well-prepared business plan is crucial for the success of your yoga studio.
Create a website
Having a professional-looking website is essential for every new business owner. Before deciding to pay for any service or product, people do online research on the company's website. That is why you will have to prepare a website where you add all the necessary information, like the address, phone number, and email address.
Furthermore, think of a powerful motto that you can write on the website. This motto should be something that will become your studio's signature phrase and something that inspires people to start practicing yoga. The website will be complete once you add the logo and name of the studio. A professional-looking and functioning website is a key element in your marketing strategy.

Start small
There are several different yoga types, with Ashtanga, Vinyasa, and Hatha being among the most popular ones. Before you open a yoga studio, you will have to decide on the type of yoga you want to teach. Choosing only one type of yoga is playing on the safe side.
Decide what yoga type you want to teach in the studio and put your focus on that. Yoga is a very complex practice that requires a deep physical connection between the body and mind. Your students will be able to achieve better results when they focus only on one yoga type.
Choose a location
The location you select will have a big impact on how successful your studio is. The area around the studio needs to have a sizable enough population to support a successful and lucrative yoga business. This is particularly valid if your studio will be your sole source of revenue. Before you decide on the location, do some research and find a place with at least a couple of thousand residents.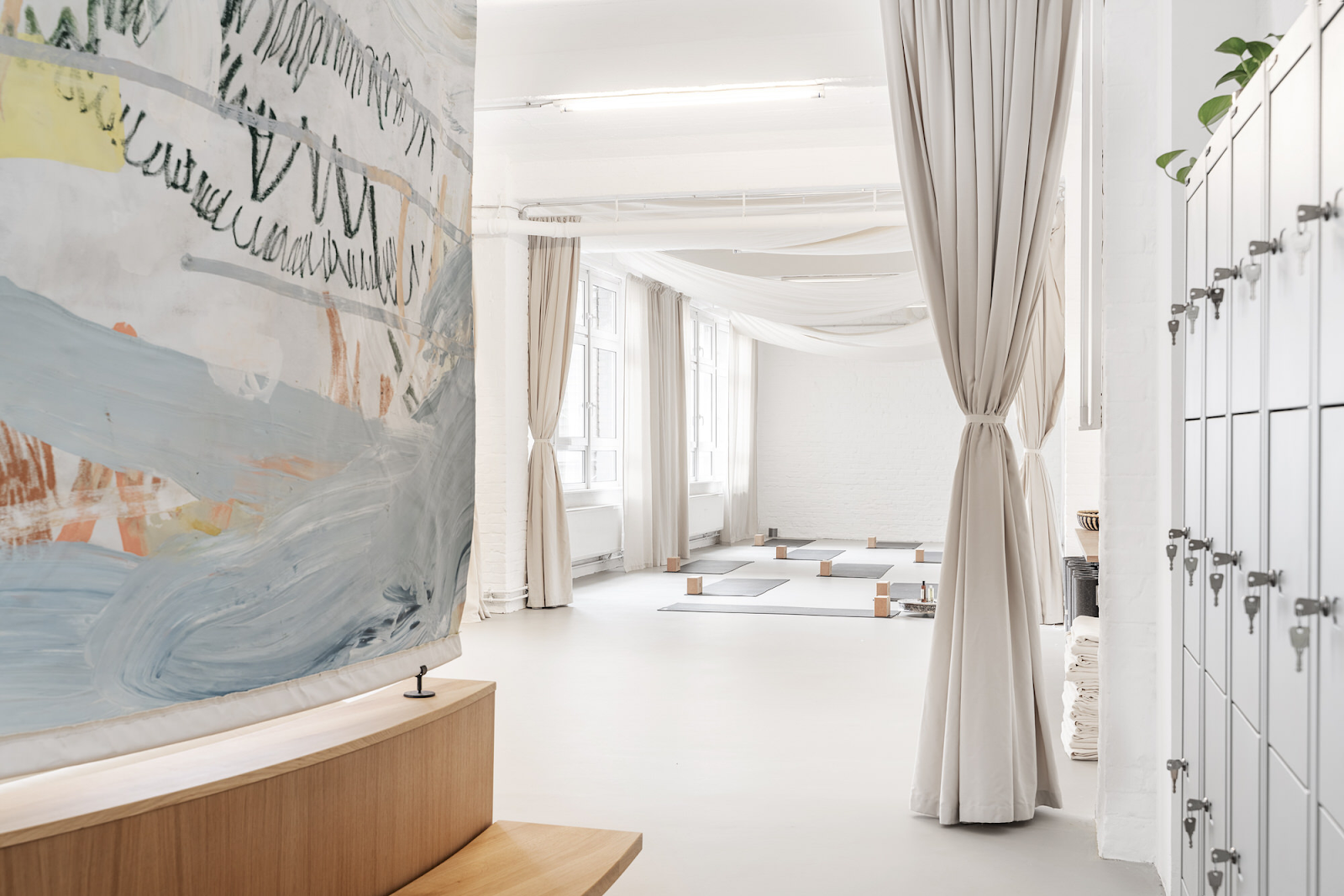 Additionally, the studio should be easily accessible both by car and by public transportation. Opt for a location with a spacious parking area, bike stands, and close proximity to bus stations. Sometimes the location is what attracts people the most when they want to try something new.  
Design your dream yoga studio
Interior design is an essential element when preparing to open a yoga studio. The design should represent a perfect oasis of peace and tranquility. Your clients should feel calm and relaxed, and enjoy every moment during the classes. A combination of natural light coming from the windows and studio lighting is the perfect mixture for achieving that.
Make sure to put some decorative foil on the windows, so you can guarantee that your clients can enjoy their privacy while exercising. Bamboo is a more comfortable and water-resistant material, and it is the perfect flooring material. Furthermore, be creative and scatter around the studio some green plants, natural stones, and colorful pillows.
Final thoughts
Opening a yoga studio is the perfect choice if you are a person who loves to exercise and transfer that knowledge to other yoga enthusiasts. Be well-prepared for your business adventure by creating an elaborate business plan and, most importantly, choosing the yoga type you want to practice. Yoga represents an oasis of peace and calmness, so opt to transfer the same to your potential students.