Halloween is one of the world's most popular festivals. It originates from the "Samhain Festival," an ancient Celtic celebration themed around the supernatural. The Halloween holiday is celebrated with several activities, including carnivals and parties. The essence of this festival is to help you learn how to confront and embrace your fear. It is also an excellent opportunity to teach your kids how to navigate scary situations.
Therefore, planning a Halloween activity with your family can be fun as it helps strengthen family bonds. Additionally, it encourages kids to become more active throughout the holiday and helps them develop self-esteem. So, here are eight Halloween activities you and your family can enjoy together.
1. Snuggle Together For Halloween Stories
Halloween isn't complete without sharing scary stories. To have the perfect outdoor activity with your family, you can decorate your yard and prepare a bonfire outside the house. Buy Halloween story books or share scary stories that have happened in real life. However, ensure the stories aren't too frightening for the kids; they should be mysterious and fun. Also, to make it more comfortable, hand blankets to everyone and make sure there are enough snacks to pass around. To take it up a notch, you can decide to play some spooky music to give off an eerie feeling while reading.
2. Play A Zombie Survival Game
This fun activity will take a lot of planning to achieve. First, you'll have to decorate your yard so it looks like you are currently in a zombie apocalypse, and then you'll have to split the family into two teams. One team will have to be the zombies, and the other team will be the survivors yet to be infected. Then you create one or two safe zones where the survivors can escape without getting bitten by the zombies.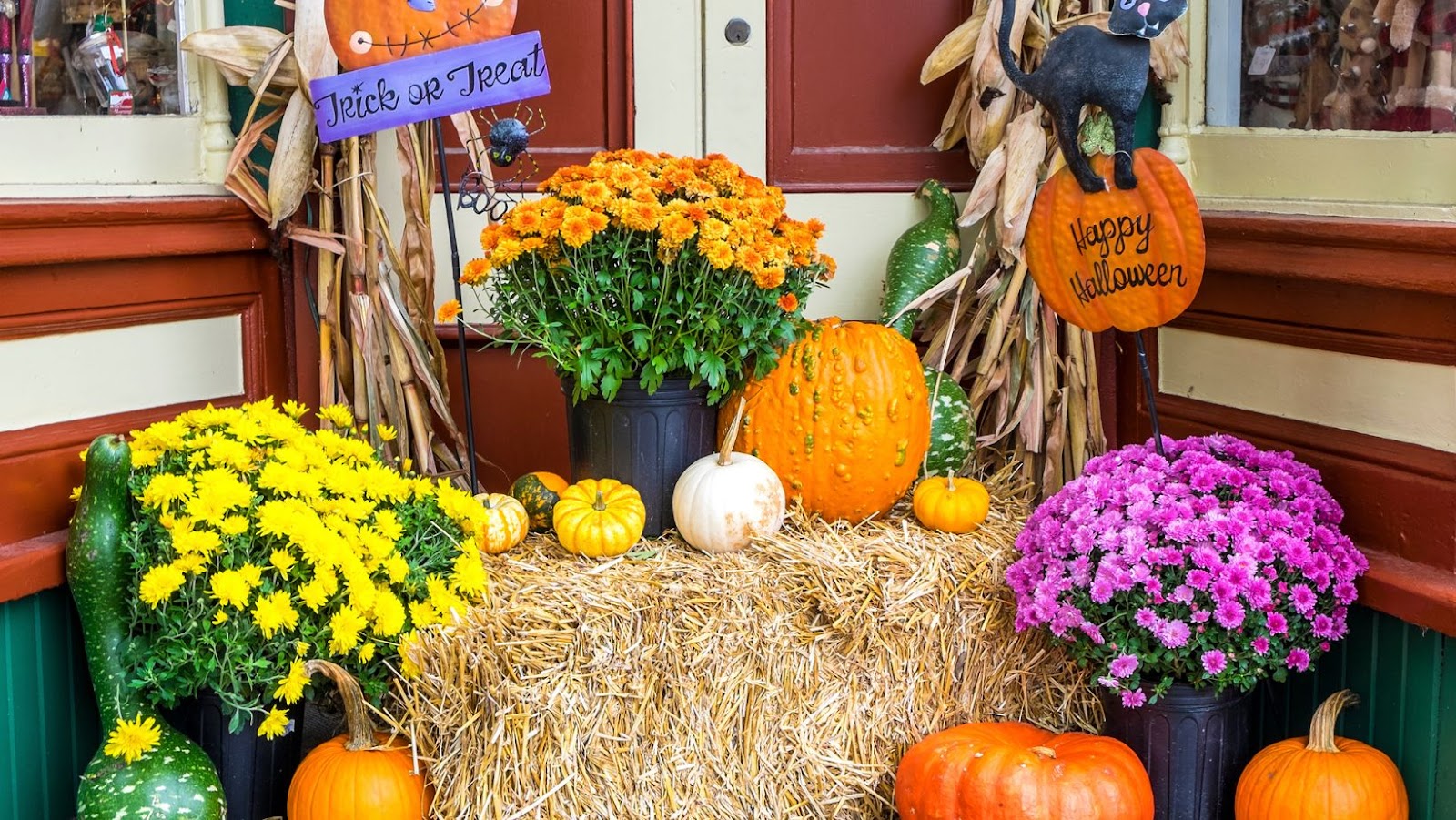 The zombies will be tasked with chasing the non-zombies, while the non-zombies will carry out several activities outside the safe zone without getting caught. This is an exciting outdoor game; if you have run out of Halloween party ideas, a zombie survival game will keep the adrenaline running. Don't forget to add spooky sounds of groaning zombies. Your kids will never forget this Halloween game.
3. Participate In A Halloween Festival
There is nothing that can match the feeling a Halloween parade provides. You and your family will genuinely love the spectacle offered by Halloween festivities, which includes costumes, music, dance, lights, and general good times. You can look out for well-known Halloween celebrations in your neighborhood and attend with your family. However, if you have little kids with you, you'll need to take measures to ensure their safety throughout the festival.
4. Pay A Visit To A Haunted House
You've probably heard about haunted houses if you grew up in a neighborhood where they were well-known. You can go there with your family, and while you tour the house and its rooms, be sure to tell each other any spooky tales you have heard about the location. This Halloween tradition extends beyond just haunted houses. You can visit an abandoned factory, ruined castle, or eerie old hospital if you know of any of these.
You can take it further by looking for people ready to dress up and play ghosts. Imagine telling your family the ghost stories associated with the house, and as you all walk into a room, you encounter a ghost. Scary, right? This experience will undoubtedly feel very real, and being in a strange environment will definitely heighten the mystery.
5. Throw A Costume Party
What Halloween celebration doesn't include a costume party? You can make this more fun by having your family choose one item at home and create a costume. They can be imaginative with their attire and add extras to round it up. A major prize for the evening's best costume can also be included. You can also consider constructing a runway in your yard so that everyone can display their costumes.
6. Plan A Horror Movie Night
Planning a Halloween movie night in your backyard with family members can be very enjoyable. This activity won't take much time to pull off. If your backyard is spacious enough for the whole family to sit and enjoy a movie, then you are good to go. You'll need to look for interesting Halloween movies that your entire family will enjoy and set up in your yard.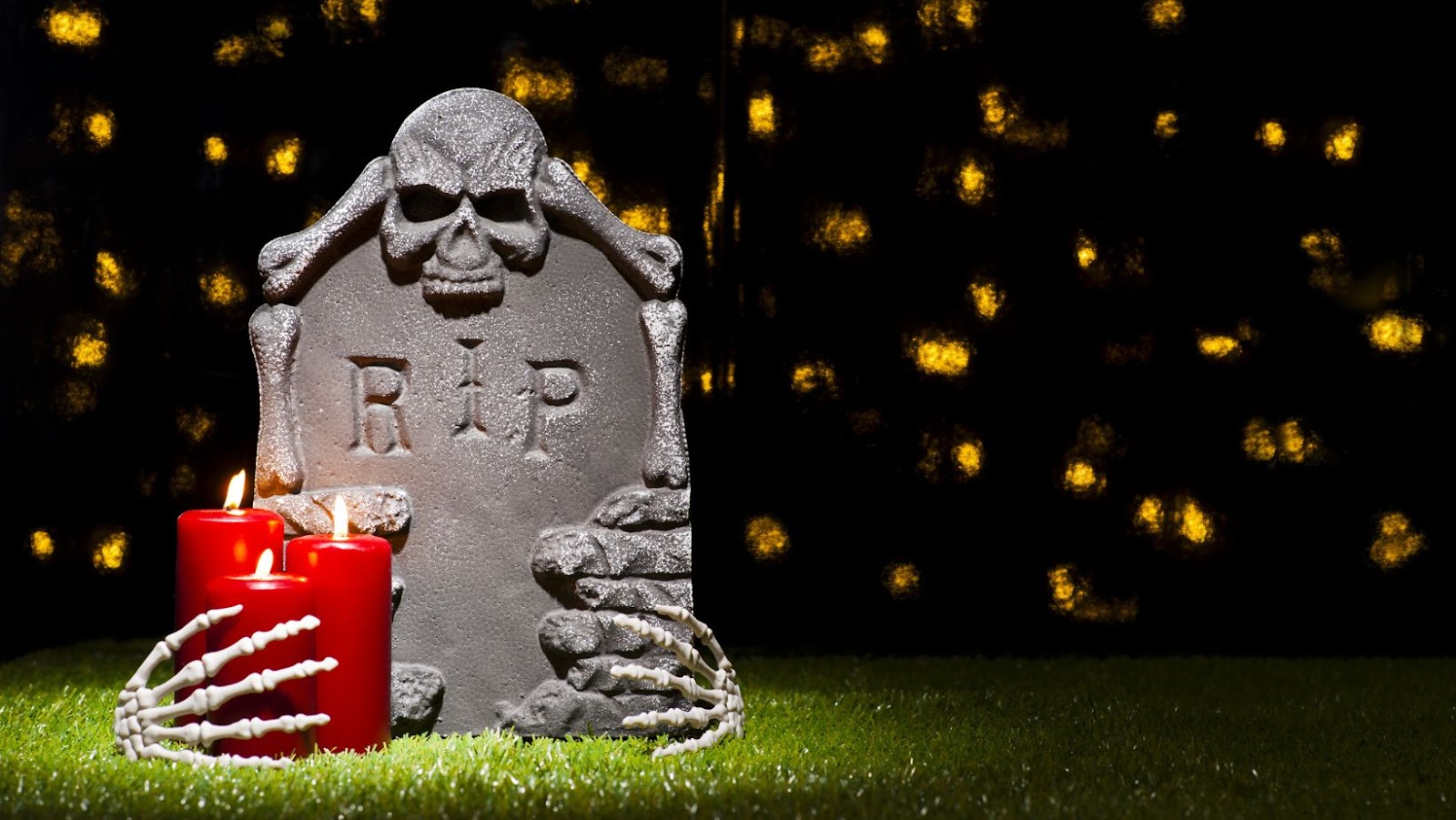 First, you need to decorate your yard so it fits the theme of the day, then get a screen, projector, speakers, lawn blankets or lawn chairs, and enough snacks. Now you have your very own outdoor theater. The creepy sounds from the movie and the cool air around you will leave everyone feeling scared and chilly.
7. Visit A Haunted Maze
If you have never visited a haunted maze before, why not try to see one now? You can visit well-known mazes with your family, including those in theme parks or even a corn maze. These mazes are great for you and your family to navigate through. You could even split up and try to escape the maze separately. Some mazes even include performers and scare actors in specific routes to enhance the frightening effect.
8. Throw A Thriller Themed Party
The famous song "Thriller" by Michael Jackson is played nonstop during Halloween. It is an excellent concept for your outdoor Halloween party, and you will not forget this activity for a while. You can have everyone in the family dress up as they did in the Thriller video and then make sure everyone knows how to dance the steps. Your Halloween will be more thrilling if the family gathers around to dance to the beat of Thriller at the end of the party.
Conclusion
Halloween is a holiday that you shouldn't miss, and it is most enjoyable when shared with close friends and family. Fortunately, you can do many enjoyable activities with your family or friends to make this Halloween one to remember. So, pick one or more of the Halloween activities mentioned above and give it a twist.