Microsoft has acquired Ally, a collaboration software startup, to bolster its employee experience platform Viva.
The acquisition is part of Microsoft's strategy to provide an inclusive and productive work environment through Viva, its employee experience platform.
Microsoft is aiming to create a unified platform that provides an engaging and personalized experience for every organization.
They hope to use Ally's integration capabilities to further improve the value and reach of Viva.
Overview of Microsoft's acquisition of Ally
Today, Microsoft announced the acquisition of Ally, a collaboration software startup, to bolster its existing employee experience platform, Viva. Viva is a new Employee Experience Platform designed to enable organizations to deliver personalized experiences for employees.
As part of the acquisition, Ally's team and technology will be integrated with Microsoft Viva. Microsoft Viva was launched earlier this year to help organizations provide their employees with an innovative employee experience platform that integrates with the existing Microsoft 365 suite of products.
The product suite from Ally includes virtual collaboration spaces for modern communication and task management tools that improve the productivity in the workplace. With Crossbar AI engine at its core, Ally can reduce distractions from chats and emails while helping workers find information quickly from internal sources. These insights will be integrated into Teamwork Analytics, giving customers even more insights into how teams work best together in its AI-inspired knowledge worker assistant MyAnalytics.
This acquisition expands Microsoft's commitment to improving worker productivity and providing them with an end-to-end employee experience platform. The addition of Ally signifies a major step forward in helping companies create connected workplaces by bringing together cutting-edge technologies such as voice recognition, machine learning, and artificial intelligence in a single unified environment that helps employees make better decisions faster while enjoying long-term relationships with vendors and partner ecosystems too.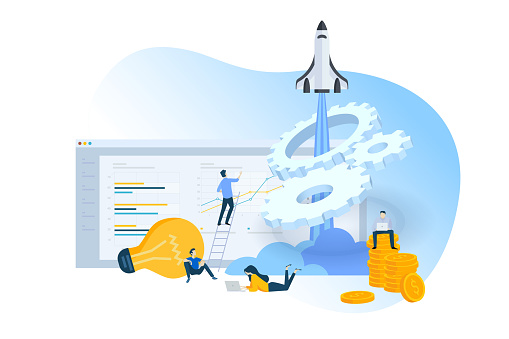 Microsoft acquires collaboration software startup Ally to bolster employee experience platform Viva
Microsoft's recent acquisition of Ally is a strategic move to bolster its employee experience platform Viva.
Ally is a collaboration software startup that provides a platform for employees to connect with each other on a professional level. This acquisition will help Microsoft develop a comprehensive and all-encompassing solution for its employee experience platform, enabling better employee engagement and collaboration for businesses.
Microsoft's plans for Ally
Microsoft has acquired Ally, a collaboration software startup that focuses on virtual team communications. The move is intended to bolster Microsoft's employee experience platform, Viva.
Ally specializes in customizable video-enabled workspace that supports remote and distributed teams. With Ally's software, colleagues can message and collaborate more effectively without being limited by restraints such as physical offices and geographic distance. Through the acquisition, Ally will now become part of Viva, enabling employees to collaborate more productively and efficiently from kickoffs to handing off tasks within their teams from any place and any device.
The acquisition is in line with Microsoft CEO Satya Nadella's vision for the future of work — a digital transformation for the "workplace of the future" that harnesses the latest technologies to build a new way of working for a new generation of workers. With this move, Microsoft looks to make sure that employees have an intuitive experience when connecting with colleagues or customers remotely with one voice online and offline enabling secure relationships no matter where work gets done.
How Ally fits into Microsoft's product portfolio
Microsoft recently announced its acquisition of Ally, a collaboration software startup. Ally's product portfolio is focused on enabling digital workflows for employees, creating engaging experiences for team collaboration and project management. Microsoft plans to incorporate Ally into its existing employee experience platform Viva, which offers a suite of applications to bring personalized guidance, growth opportunities, access to experts and insights into the everyday work lives of employees.
Ally primarily focuses on providing agility and automation through their collaborative products such as Wiki, Task Assignments and Polls & Surveys. These tools are set to integrate with Microsoft Viva Topics– a stress-free way for teams to capture conversations in the form of topics, compilations, and annotations – allowing for more organized conferences with distributed teams. By pairing their Wiki tools with Microsoft Viva Topics, teams will have better access to gathered information for easier plotting of progress across projects or multiple departments.
Combining the collaborative power of Ally with the discoverable development potential of Microsoft's Viva platform will allow organizations to manage tasks more effectively while creating an engaging environment that facilitates individual growth at a larger scale than ever before possible. The addition of Allies features – such as polling chatbot integration – will prove invaluable when it comes to utilizing data capabilities in developing internal processes or responding quickly to customer demands.
Ally's Impact on Microsoft's Employee Experience Platform Viva
Microsoft has acquired the collaboration software startup Ally in order to bolster its employee experience platform Viva. The acquisition of Ally signals a strong investment in Microsoft's digital transformation of the workplace and marks an important milestone in its journey towards becoming the leading platform for employees, managers and executives to collaborate and stay connected.
In this article, we will look at how Ally's technology will benefit Viva and how it will impact Microsoft's employee experience platform.
Ally's features and capabilities
Microsoft recently acquired Ally, a collaboration software startup specializing in employee experience and engagement. The acquisition bolsters Microsoft's growing employee experience platform, Viva.
Ally offers a range of features and capabilities for the employee experience and engagement. Its employee feedback platform includes pulse surveys, surveys for exit interviews, on-demand feedback opportunities, anonymous reporting systems and AI-powered analysis tools for measuring team satisfaction levels. Ally also includes an analytics dashboard to monitor overall engagement over time and access insights from survey results across the organization.
Additionally, Ally features shared workspaces with document management tools such as version control that allow employees to share files in one place while staying organized and up-to-date with activities happening within their team. Lastly, Ally's internal communications tool allows users to communicate across teams with personalized messages tailored to specific group interests or goals. These capabilities can be leveraged by Viva users to build an effective employee experience strategy that is tailored to their unique needs and environment.
How Ally will enhance Viva
Microsoft's latest acquisition of collaboration software startup Ally demonstrates its commitment to creating a comprehensive employee experience platform, Viva. With the addition of Ally, Microsoft has demonstrated its dedication to furthering digital connections among coworkers and helping workers access learning materials, development opportunities and insights about work culture in real time.
The integration of Ally into Microsoft's Viva expands the capabilities of the platform to better serve diverse teams – from onboarding new hires to providing differentiated content via individualized information streams tailored to each user's role – while keeping employees connected and engaged in their organizations. As part of the acquisition, Microsoft will be able to leverage Ally's distributed machine learning-based algorithms that identify relevant topics and courses for each user instantly. This will give managers an efficient way to assign interactive tasks or quizzes that empower employees with up-to-date information on essential topics like safety or compliance related news or soft skill training.
Moreover, Ally's user interfaces provide insights into how employees are accessing materials so companies are able to create engaging content experiences on the spot – allowing organizations to improve knowledge and skills retention in their employee base and drive true continual learning through a modern employee experience platform. With Viva and Ally working together, employers gain visibility into their employees' unique development paths – giving them unprecedented insights on how best to balance investments across teams for maximum impact.
Benefits of the Acquisition
On Feb 5, Microsoft announced its acquisition of Ally, a collaboration software startup. This acquisition is a move to bolster Microsoft's employee experience platform Viva, which helps employees be more productive and engaged.
By acquiring Ally, Microsoft is looking to provide employees with even better tools to help them increase collaboration, productivity and engagement.
This section will go into detail about the many benefits of this acquisition.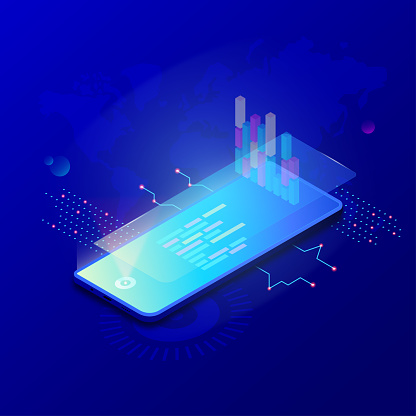 Benefits to Microsoft
Microsoft's acquisition of collaboration software startup Ally has the potential to create numerous benefits for Microsoft. In particular, Ally brings its expertise in employee experience platforms that Microsoft can leverage to make its Viva platform more effective and efficient. Additionally, using Ally's products and offerings, Microsoft will be able to improve productivity for its users as well as increase employee engagement through better utilization of data and analytics.
Furthermore, its video content creation capabilities could facilitate live streamed onboarding sessions and improved training videos. This content creation could also be used to generate engaging marketing material for Viva, which would help to attract new customers. Apparently, it will also provide an improved customer service experience for people using their platform or products, leading to enhanced customer relationships with those companies and agencies. Additionally, the acquisition allows Microsoft to strengthen the relationships between Ally's existing customers and Microsoft's Viva platform by both increasing visibility into customer interactions with applications while also providing personalization capabilities that maximize customer experiences with Viva solutions.
Finally, this acquisition encourages employees across a spectrum of verticals — such as retail/customer service/engineering — all over the world by advancing employee collaboration opportunities through real-time conversations rather than email or other communication channels such as shared documents or even Zoom meetings.
Benefits to Ally
The acquisition of Ally by Microsoft is great news for the collaboration software startup. This allows Ally to leverage the resources and expertise of one of the world's biggest tech companies, helping them to reach their goals. By joining forces with Microsoft, Ally will be able to broaden their audience reach and unify their status amongst industry leaders in employee experience services.
Microsoft has made it clear that they plan to use Ally's tools, technology and expertise to enhance their Viva platform, which provides organization-wide information in a centralized interface. Thereby allowing organizations to better engage, empower and enable employees so they can stay productive while practicing effective remote work conditions and policies.
Ally will also benefit from being connected with a firm renowned for its industry-leading space in artificial intelligence (AI) innovation. With a well-established advanced AI technology platform like Azure AI, at its disposal, Microsoft can help further empower the current suite of features currently available on the Ally platform. Additionally, both companies have expressed different plans for integrating new advancements within each other's portfolios; this will introduce more opportunities for development within this collaboration sphere by accelerating product R&D processes for both entities.
Conclusion
Microsoft's acquisition of Ally is a strategic move to bolster its employee experience platform Viva. This acquisition will bring additional capabilities to Viva, which will help create more engaging and personalized experiences for employees.
By leveraging Ally's expertise in collaboration and data-driven insights, Microsoft aims to further its mission of empowering people with the best tools to enable productivity, creativity and collaboration.
Summary of the acquisition
Microsoft has acquired collaboration software startup Ally as part of its efforts to bolster its employee experience platform, Viva. Through the acquisition, Microsoft is confirming their dedication to providing Viva users with a secure, easy-to-use platform for communication and collaboration.
Ally's reputable suite of cloud-based solutions include a range of capabilities such as secure instant messaging, live streaming capabilities, intelligent jump links and advanced analytics. These solutions come together in conjunction with Microsoft's existing offerings to create a comprehensive workspace experience for all users.
The acquisition helps Microsoft meet the growing needs of customers who seek integrated workflows and secure ways to manage global teams—all available under one roof. As businesses look for ways to streamline processes and encourage employee engagement, Ally will pave the way for an enhanced user experience across many different Microsoft products.
Microsoft is leveraging Ally's partner integrations with Microsoft Dynamics 365, Office 365, Teams and more. This combined effort will allow employees increased collaboration tools from within their existing applications that take into account security as well as backup data storage options on premise or in cloud services like Azure. The acquisition further solidifies Microsoft's commitment to offering customers a simplified digital workspace experience with connected services for operations management, knowledge sharing, decision making and data insights — ultimately ensuring businesses have all they need to increase productivity while staying competitive in today's fast-paced business environment.