When Anthony Bourdain first appeared on the Travel Channel in 2002 with his series, A Cook's Tour, he singlehandedly revolutionized food television and changed how we travel. With his knack for storytelling and passion for culinary exploration, Tony quickly became a fan favorite and an inspiration to travelers everywhere.
As he explored cultures worldwide, Tony continued to educate viewers about food culture and appreciate new flavors while providing a humorous insight into the places his travels took him. His impact only increased when he joined CNN in 2013 with Parts Unknown. From CNN to Netflix to Food Network's The Layover series from 2011-2013, Tony helped shape our understanding of travel as much he shaped our palates.
Though Tony's love of life can never be replaced, let us honor him by looking back at all the places The Layover visited. Through this list of Anthony Bourdain shows, take your journey to new cities worldwide and learn more about their respective cultures through food – just like Anthony did!
A Complete List of Anthony Bourdain Shows in Order
Anthony Bourdain's travel shows have become popular and feature the celebrity chef exploring far-off places worldwide, trying out local cuisine, and learning about different cultures. His show, The Layover, is focused on each place he visits, which gives viewers a more in-depth look at his journey.
Let's explore the list of shows in The Layover, and what Bourdain experiences in each place.
No Reservations
No Reservations was an American travel and food show aired on the Travel Channel from 2005 to 2012. Hosted by Anthony Bourdain, it followed the chef and author as he visited various countries and cities, exploring local culture and cuisine.
The show featured various segments on locations such as Vietnam, Laos, Mexico City, Istanbul, Tokyo and many more. The show also explored some of the United States' great cities like New Orleans, Chicago, Los Angeles and Miami. In each No Reservations episode, Bourdain sometimes participated in cultural activities like joining a shanty town carnival parade in Rio de Janeiro or fishing along the Mekong River in Laos.
During his visits to different places worldwide, Anthony Bourdain also indulged in famously exotic cuisines such as crispy tarantula at a night market in Cambodia or eating sheep's eyes with Tuareg locals in Niger. He was accompanied by local guides who gave him insight into their nations' cultural heritage while he shared his experiences of trying new traditional dishes with his viewers at home.
No Reservations won an Emmy award for Outstanding Cinematography for Nonfiction Programming in 2009 and 2011. Before going off-air for good, its final episode aired on November 5th 2012, resulting in a huge outcry from fans across the globe.
Parts Unknown
One of the most iconic travel series of the past two decades, Anthony Bourdain's Parts Unknown explores culture and cuisine far off the beaten path. The Emmy Award-winning series aired in 2013, with Season eleven airing this year.
Each episode follows Bourdain as he travels to a different city worldwide, immersing himself in its local culture and cuisine. From his interaction with colorful locals and endless fine dining moments to behind-the-scenes moments filled with genuine emotion, viewers get a unique firsthand look at exotic places around the globe — through the eyes of Anthony Bourdain.
As chosen by intern and fan Georg Barsoni: An ardent admirer of everything related to food, travel, culture and rock n' roll music — Nick Cordero! He has been traveling with parts unknown since 2013 – Part Unknown was filmed from Vietnam to Pakistan, Singapore to New Jersey. Along the way he eats great foods prepared by master chefs representing diverse cultural traditions – not just culinary treats but is always willing for adventures beyond food. In each episode viewers are taken on a journey through experiencing local cultures unlike anything one may find packed into tourist guidebooks or mainstream media outlets!
The Layover
The Layover is a travel and food show hosted by notorious chef and traveler Anthony Bourdain. The show's core conceit is that Bourdain provides information about what you can do or eat in a foreign city in typically 24-48 hours (i.e. a layover). Each episode focuses on different cities, food, travel advice, and interviews with locals to get an interesting snapshot of each destination he visits.
The show follows this formula: After getting off the plane, Bourdain meets up with friends or local guides who take him around to experience the best attractions their city offers. Then they share some meals at iconic restaurants while providing detailed commentary on the history of cooking methods used and the culinary philosophy behind them. Finally, Bourdain will find time for solo activities such as visiting museums or neighborhoods for a more personal experience with each city he visits.
By combining all these elements into one energizing hour, The Layover provides viewers with great destinations, invaluable insights from Anthony's distinctive perspective, and exclusive recommendations that can save you time when planning your next trip!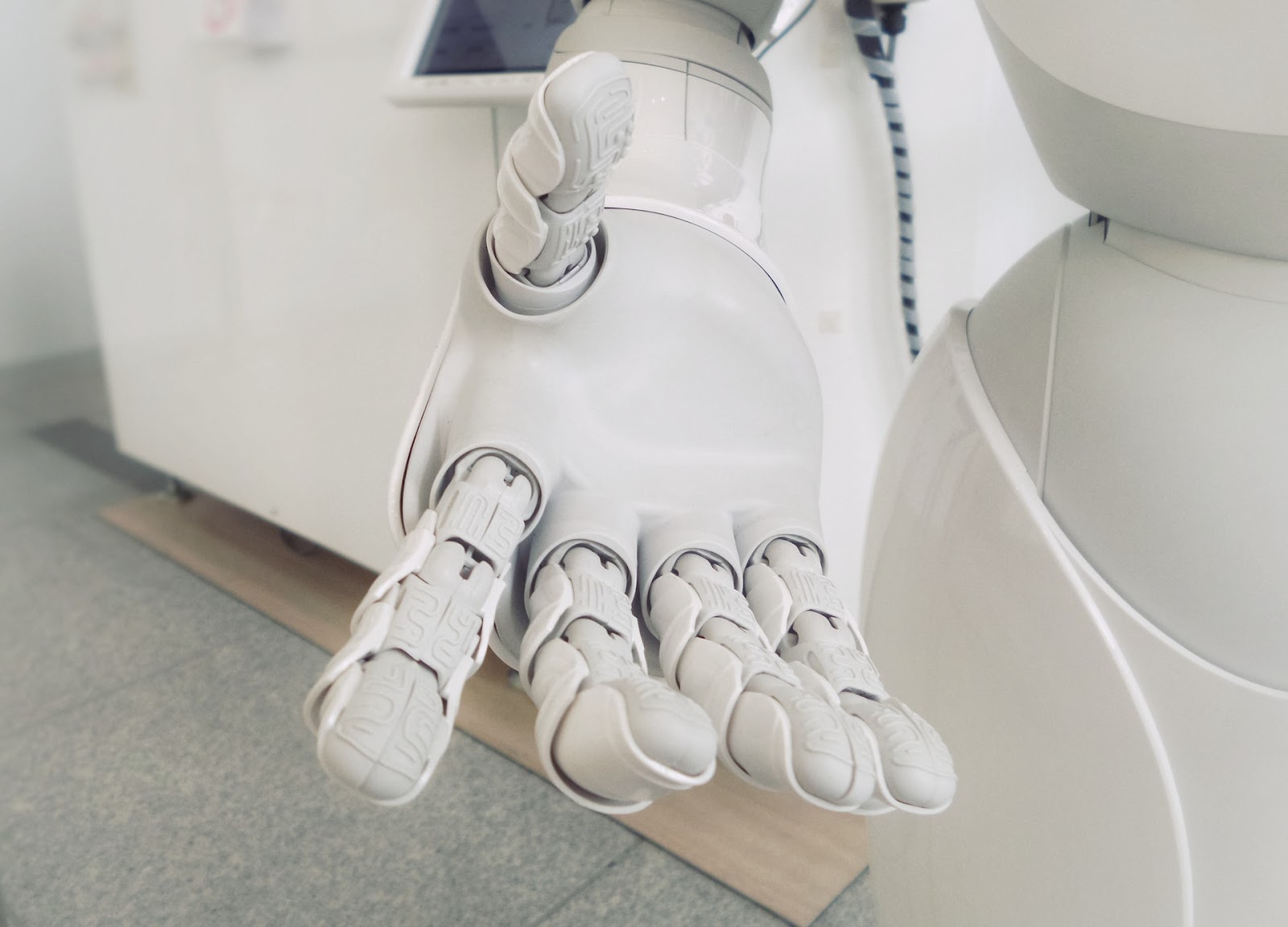 The Layover Episodes
In The Layover, Anthony Bourdain takes viewers on an exciting journey worldwide. This show takes viewers to some of the most exciting cities in the world where Bourdain explores local culture, food, and more.
Let's look at the episodes that make up The Layover show and his unique experiences while filming them.
Los Angeles
Located in the heart of Southern California, Los Angeles is depicted in The Layover as a place of vast contrasts-from the downtown streets and lucrative Hollywood to hidden gems on the city outskirts. From walking along Venice's trendy boardwalks to exploring the valley of secret Japanese restaurants and discovering some of L.A.'s most peculiar eateries, Anthony Bourdain dives head first into the city and all its complexities.
Notable places visited in this episode include:
Kiriko Sushi, located in Little Tokyo, where Anthony indulges on sashimi, such as raw tuna with ginger dressing and egg omelette.
Bob's Big Boy in Burbank for their famous Double Decker Burger.
Fried turkey at Lucky Baldwin's Pub in Old Town Pasadena.
Los Angeles County Store for an offbeat local experience.
Taco truck favorites like chorizo tacos with roasted onions and chili verde from El Chato Taco Truck on Olympic Boulevard.
Griffith Park for a stunning view of the Hollywood sign.
Singapore
One of the memorable shows from "The Layover" series, the Singapore episode from season two took viewers on a culinary exploration of this Southeast Asian destination. From popular local dishes like chili crab and Hainanese chicken rice to the vibrant nightlife, Anthony Bourdain and his crew were able to experience Singapore's unique culture by visiting open-air markets, street eats, great restaurants and more.
We began with a tour of Maxwell Road Hawker Centre which sells some of the best street food in Singapore such as chwee kway (a plate of steamed rice cakes), char kway teow (fried noodle dish), popiahs (spring rolls) as well as satay. We also stopped off for bak kut teh (pork rib soup) at Ng Ah Sio Pork Rib Soup Eating House, traditional desserts with freshly-made ice cream at Swee Choon Tim Sum Restaurant and beer sipping along a cool stretch of river known as Boat Quay.
Throughout the show, Anthony got to chat with cook and author their cookbook "No Recipes Required" and visit trendy eateries such as Esquina – an unassuming tapas-style place that whipped up innovative new dishes like truffle-infused smoked Mackerel Rillette which was paired perfectly with malmsey madeira – a type of fortified wine. Other stops included supper spots such as Violet Oon's where one can try Peranakan Dishes overflowing with strong flavors while enjoying live performances by acclaimed musicians like guitarist Steven Dayvid MacKay who blended influences from '60s British Invasion singers to tender jazz balladry. Finally we ended up at The Long Bar where Anthony sampled popular cocktails called "Singapore Slings" based on gin or whisky served without ice over cherry brandy bitters making them incredibly smooth to drink!
Rome
Rome is the perfect place to explore various tastes and cultures. In his Rome episode of "The Layover," Anthony Bourdain explores the culture and cuisine of the Eternal City over two days. He takes us to its outdoor markets, hole-in-the-wall restaurants, acclaimed trattorias and famed pizza parlors. As Bourdain explains: "Rome is a loud, lazy, chaotic city… but you'll find that there's nothing quite like it in the world."
Bourdain visits several of Rome's most iconic eateries. He enjoys simple yet sensational plates of fresh pasta and pizza at Da Enzo al 29, savories from Antica Enoteca de Poli and impeccable seafood at Made in Sud. He visits small vendors for their freshly made baccala fritti and local farmers for some great cheese and olives before finally making his way to Tram Tram for Puntarelle with anchovy dressing—a classic Roman specialty was once immortalized by Fellini in his film I Vitelloni (1953).
As he travels across Rome actively pursuing authentic food experiences in well-known establishments and hard-to-find gems, viewers can instantly feel transported right into one of Italy's most beautiful cities. With locals providing firsthand insight into the region's unique culinary delights, Bourdain offers an accurate picture of the vibrant destination on this "Layover" episode that will leave viewers more informed than before they began watching!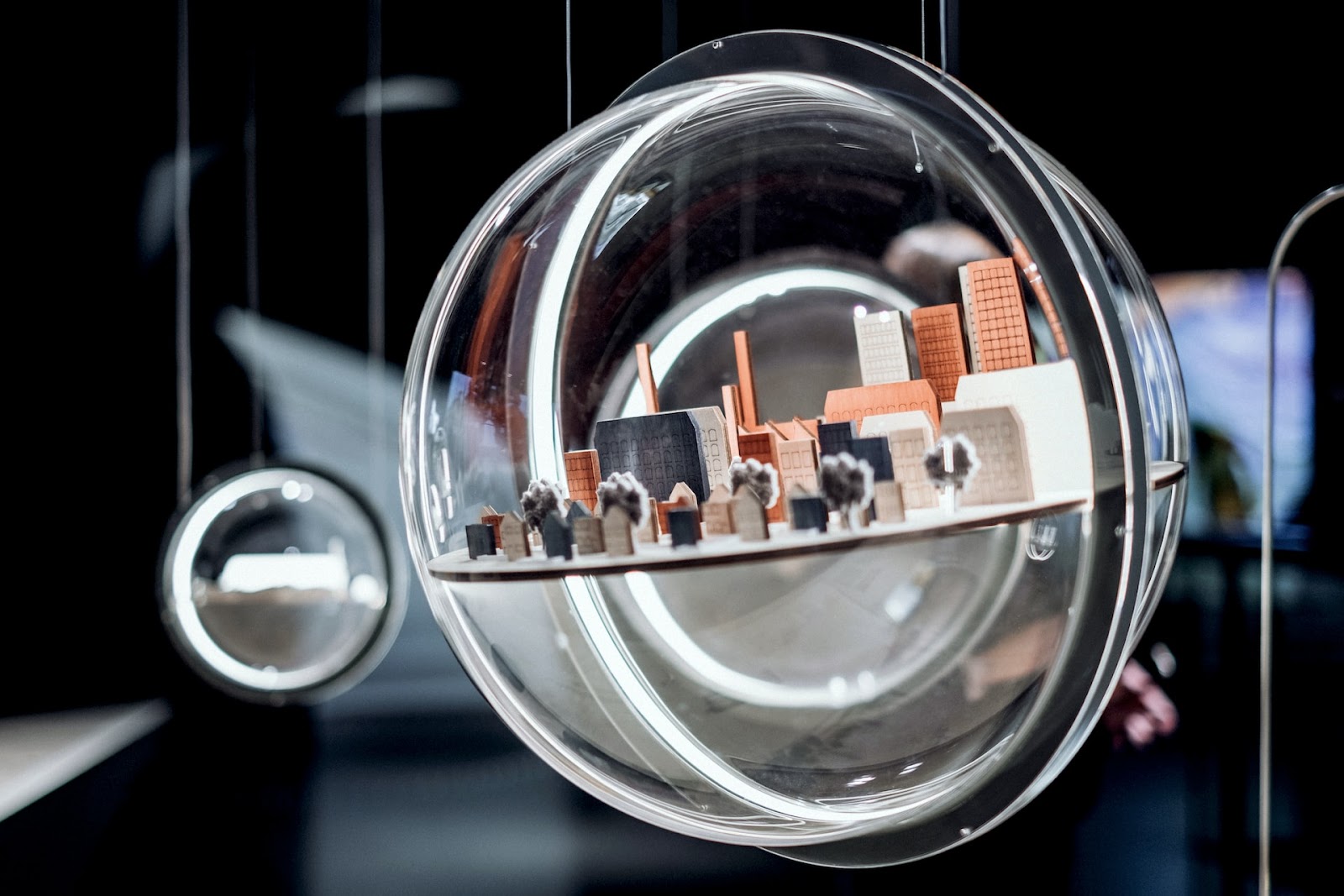 Hong Kong
Hong Kong is featured in Season 2, Episode 6 of The Layover. In this episode, Anthony Bourdain explores the unique culture of Hong Kong and its vibrant cityscape. From sampling dim sum to taking a ferry across the harbor, Bourdain showcases the sights and sounds of this bustling metropolis. He visits local breweries and restaurants to experience traditional Cantonese dishes such as roast goose, congee, and egg tarts. He also visits a jade market to acquire valuable pieces for his wife!
Along the way, he talks with locals about the exciting developments in modern-day Hong Kong. It's an exciting episode that truly brings out the spirit of this dynamic city!
Tokyo
Tokyo is the fourth episode of season 1 of The Layover, a travel and food show hosted by Anthony Bourdain. In this episode, Bourdain visits Tokyo, Japan to explore its vibrant culture and colorful cuisine.
He visits the Tsukiji Fish Market at 5 am for some sushi breakfast; chats with a local street food vendor who explains the different ramen noodle dishes; meets a group of young Japanese nightlifers in Kabukicho; visits Michelin-starred sushi master in Nakameguro; goes temple hopping in Asakusa and explores popular tourist destinations in Shinjuku.
He also visits two traditional izakayas to explore different facets of Japanese cuisine. He dives into Tokyo's hidden backstreets and alleys to discover another side of life in this megalopolis city. Finally, he winds up his journey with a memorable fireworks display on the Sumida River – an impressive representation of Japan's modern technological achievements against its ancient history.
Las Vegas
Las Vegas is a world-famous entertainment and gambling destination. In the "The Layover" episode, Anthony Bourdain visits this dazzling city full of glittering casino lights, extravagant shows and gourmet restaurants. He hops into an open air jeep to explore the vast desert surrounding Las Vegas and takes time to visit a local shooting range.
His tour of Las Vegas also includes sampling local eats in Chinatown, dining with celebrity chef Mario Batali at B&B Ristorante in the Venetian Hotel, checking out Cirque du Soleil's "Mystère" show at the Treasure Island hotel, bowling with rap superstar Fabolous at Sunset Station hotel in Henderson and singing karaoke with The Killers frontman Brandon Flowers at Bar + Bistro.
Anthony says, "I loved exploring Las Vegas; it definitely lived up to its reputation as Sin City!"
San Francisco
San Francisco: On his first trip to the city by the Bay, Anthony Bourdain stops at popular restaurants and dives into city areas most visitors miss. He begins his trip with a classic cable car ride and is rewarded with an Italian feast at Incanto. Later, he takes a culinary tour of Chinatown and indulges in dim sum, Peking duck, and abalone. Next, he takes viewers to an underground supper club for live music and dancing before ending his layover with a ride aboard an old wooden boat in San Francisco Bay.
Chicago
The Windy City serves a fantastic food and culture experience for Anthony Bourdain during this episode of The Layover. He visits some of the most iconic Chicago restaurants, including the legendary deep-dish pizza at Gino's East, and snacks at Hot Doug's for their famous duck fat fries.
After that, it's off to some classic Chicago landmarks—a trip to Navy Pier is next, followed by a visit to the Art Institute where Bourdain gets an introduction to one of architect Frank Lloyd Wright's greatest works, the Robie House. He also stops at Kuma's Corner for some barbeque burgers before taking a night stroll through downtown and experiencing its vibrant nightlife.
The episode concludes with a ride on an aquarium boat on Lake Michigan.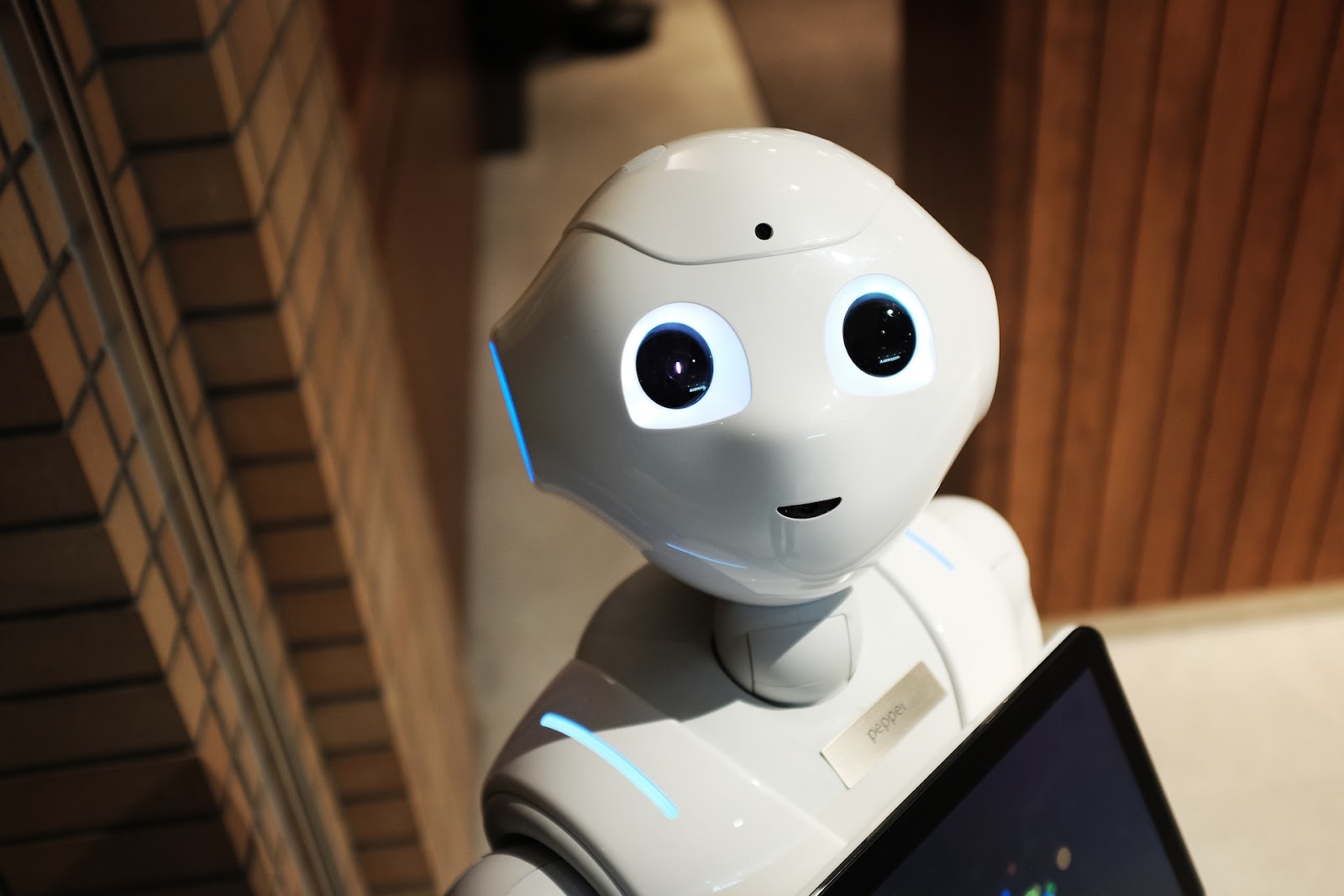 New York City
Anthony Bourdain traveled to New York City on seven episodes of "The Layover"! He visited some of the best restaurants and bars, took in historic sights, experienced the city's culture, noshed on glorious dishes at iconic eateries and bars, and sought hidden gems. These are our favorite episodes set in New York City.
1. The Layover: Season 1 Episode 5 – Anthony Bourdain headed to New York City to sample everything from pizza and hot dogs to dim sum and gourmet 5-star meals. He also checked out classic haunts like Katz's Deli and vibrant neighborhoods like Chinatown.
2. The Layover: Season 1 Episode 8 – Anthony visited Brooklyn for some of the best pizza in the city (Totonno's), street eats from cart vendors, a hidden hamburger paradise at Shake Shack and fantastic Spanish cuisine. There were also plenty of opportunities for shopping throughout different neighborhoods!
3. The Layover: Season 2 Episode 1 focuses on last-minute eats since travelers usually have limited time when visiting NYC! This episode had everything from ramen joints and restaurants in all five boroughs to classic fare at Grand Central Station!
4. The Layover: Season 3 Episode 3 – Anthony toured around Queens, leading him through Astoria (dining at Manducatis Rustica Italian eatery) and trying Peruvian food in Flushing Meadows Park (at La Gran Uruguaya). There was even a visit with locals playing bocce ball in Sunnyside Gardens Park!
5. The Layover: Season 4 Episode 11 – This episode starts with Tony checking out iconic stops like Katz's deli for pastrami sandwiches & doughnuts at Doughnut Plant before heading further north for dim sum in Chinatown (at Joe's Shanghai) plus late night tacos with friends at El Paso Taqueria (on 2nd Ave).
6. The Layover: Season 6 Episode 7 – Anthony tried some quintessential NYC cuisine like dumplings from Vanessa's Dumpling House plus get breakfast on the go with bagels & lox starts things off right; magnificent roast beef sandwiches at Lobel's Steakhouse; while stopping by Sputino sees him falling head over heels for their amazing foccaccia sandwiches; BBQ pork galette & eggplant soup make up part of lunchtime treats; finally ending off this journey right with wood-fired crust pizza from Paulie Gee's Slice Shop!
7. The Layover: Season 6 Episode 13 – Tony crisscrossed Manhattan, zigzagging from uptown Morris Grilled Cheese and a trip to one of world's last culinary meccas—the original branch of Katz's Delicatessen—to southside Institution Roberta's pizzeria for a perfect artisanal pie against a backdrop of graffiti murals; plus exploring Queens food scene including Yemeni Istanbouli Restaurant & Bosphorus Café before saying farewell over authentic meal Korean Short Ribs!
Conclusion
As we have seen, if you want to prepare for the ultimate travel adventure, check out Anthony Bourdain's The Layover List for some excellent tips and advice. From where to find the best food experiences in a specific city to what are the must-sees and attractions, he provides recommendations that will work for almost any tourist.
Whether you're looking for a long weekend break or a month-long cultural exploration, this show has everything you need to plan an amazing trip. And it's all offered in the entertaining and informative style only Anthony Bourdain can provide. So come along with Anthony as he travels the world and discovers some of the most interesting places on earth!