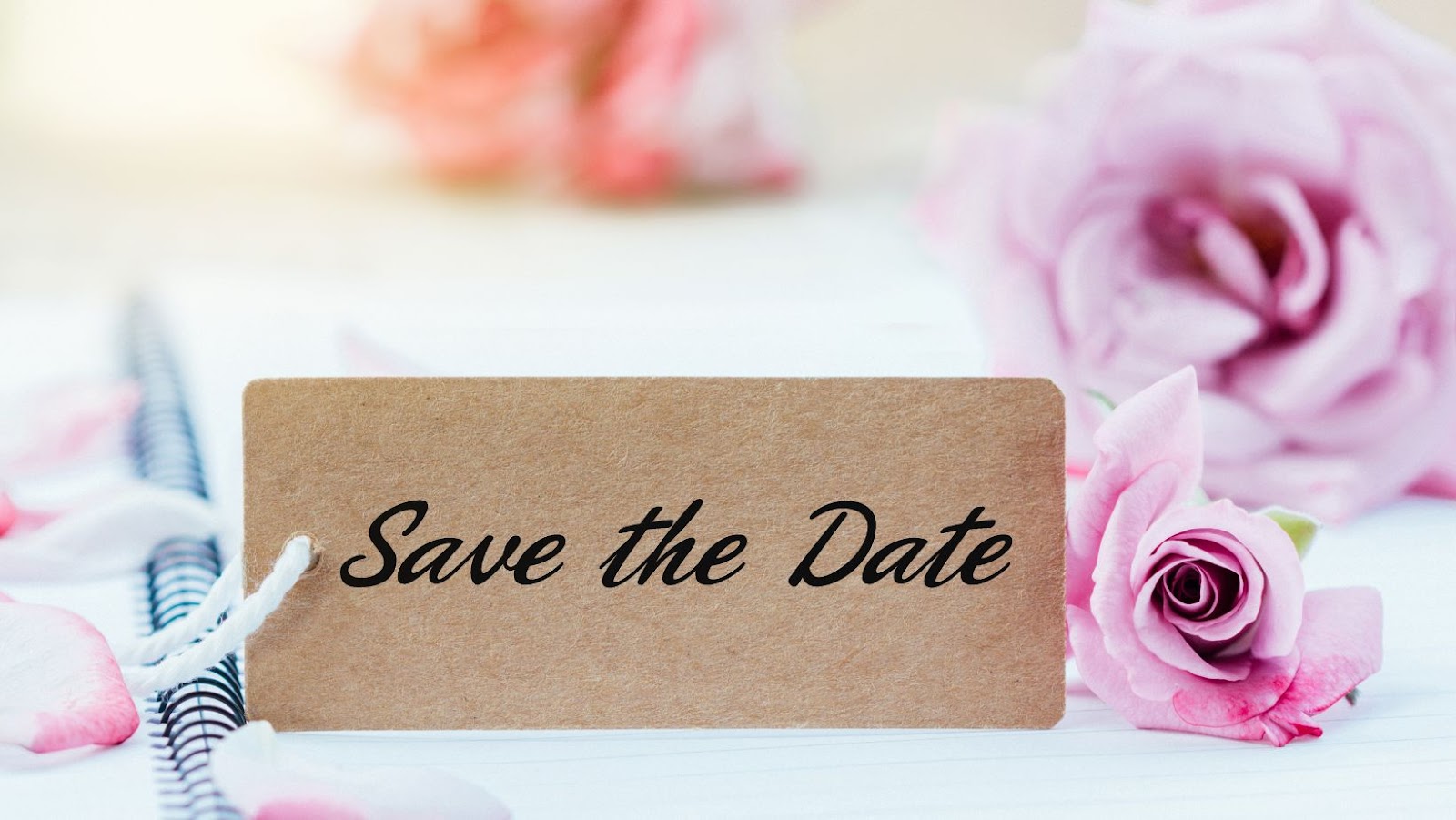 A save the date is a short postcard-sized announcement that shows a visual full of what is happening at your wedding. This card will tell people about the day's events, the venue, the date,  the official wedding hashtag and every other detail.
These cards have been around since the 18th century and keep gaining traction. However, it's important to note that save the date wedding cards are not an official wedding invitation. They are sent way before the release of the formal wedding invitations.
Save the dates are still a lot of fun today, and they are something you will definitely want to get in on if you have not done so already.
If you think it is a big deal to send out boho save the date cards, you will obviously realize how easy it is to send and how important save the date magnets are. In this post, we will discuss 5 important reasons why saving dates is imperative in any wedding setting.
You Give Your Guests a Heads Up
The fact is that calendars can fill up fast, and there are fewer chances that guests will circle the calendar to mark the date. In that regard, save the date cards works as a specific reminder that your wedding is around the corner.
Your guests will often be reminded about the big day. Saving the date cards is much cheaper than sending out wedding announcements. You will spend less making these cards, and you can send them out to your guests. In addition to that, it is something that your guests will cherish for quite some time.
Helps Your Guests Plan in Advance
The reason why save the date magnets are so crucial is that they allow guests to make sure that they are free for your wedding. These cards allow you to get a rough idea of how many people will be attending the wedding ceremony.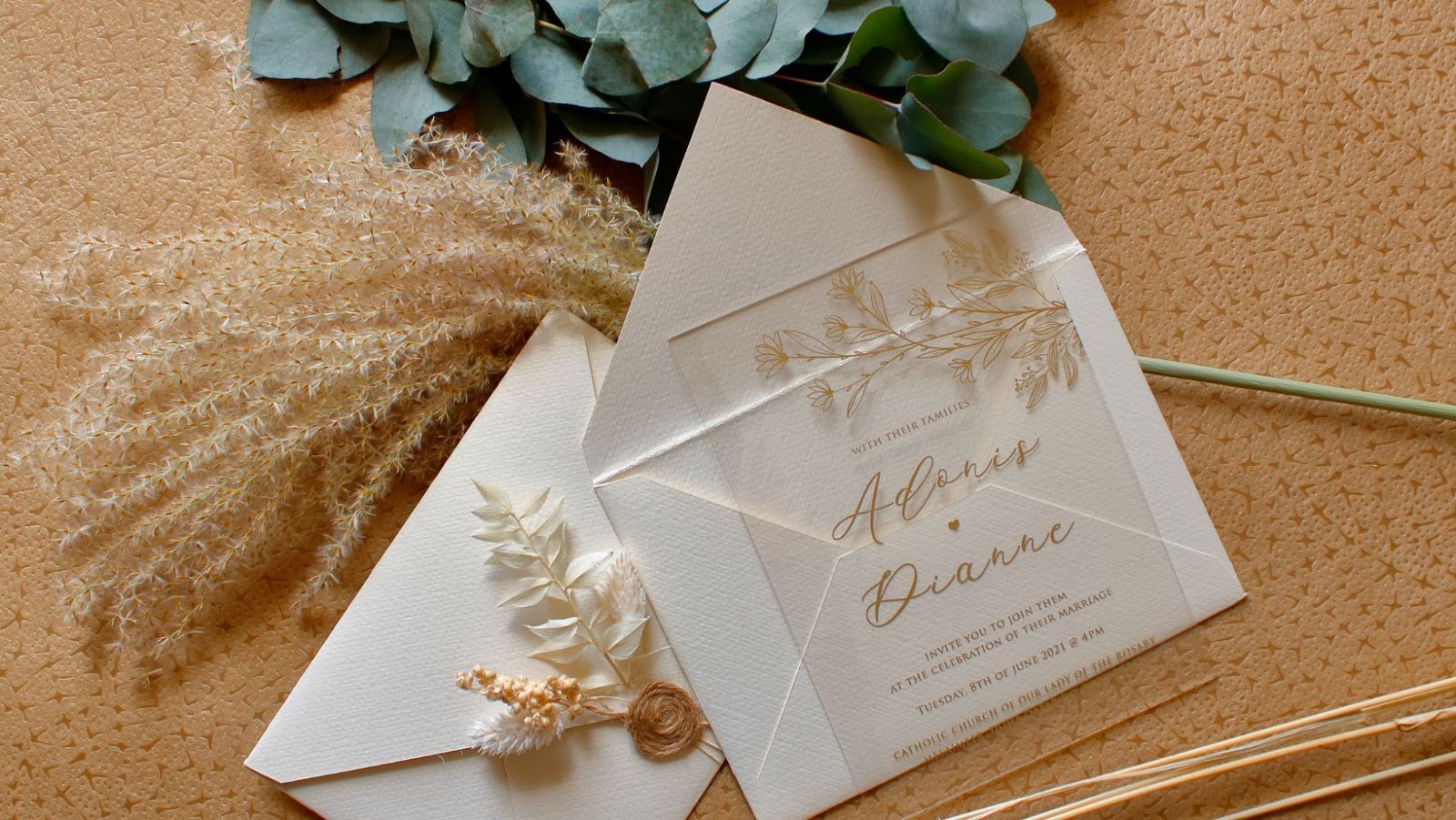 It is one way you can keep an eye on how well prepared your wedding is going to be. In addition to that, it allows guests to extend their best wishes in advance. This means that if they are not able to make it, at least they will have the opportunity to send their best wishes in writing.
Everyone is busy these days, and they need to make special arrangements in advance. In this regard, the save the date cards let your guests know in advance that they are already invited, and they can start making arrangements for the big day.
They Let The Guests Know For Sure They Are Invited to the Big Event
Most people are busy these days because they are looking to fit in more stuff in their day rather than celebrating the joy of being invited to a wedding. In this regard, save the date cards are an important step that can bring some clarity on the part of your guests.
On top of that, the cards let them know for sure they have been invited, and they can make arrangements accordingly. This is something that a lot of people like to do as it allows them more time to plan ahead extensively and make other preparations.
It Gives a Hint About the Wedding Theme
Save the date cards are a very important part of your wedding because it helps your guests get an idea about what kind of wedding you are going to have. For example, if you want a rustic wedding theme, nice save-the-date cards will communicate that message and help spread the word.
In addition to that, it incorporates some creativity that you want to show in your wedding setting. This will definitely be something that will make all your guests more excited about the wedding coming up.
Save the Dates Cards Help Spread the Excitement For Your Big Day
Since the wedding is a celebration of your love for each other and your future together, it is important to spread the news. These cards accomplish that in a very efficient manner as everyone knows about the big day.
It's one of those cards where you want to save some money and ensure that you get it right. That way, your guests will be excited, and they will definitely keep an eye on their calendars.
Tips to Send Save the Date Cards
If you are planning to send Save the Date cards, there are a couple of tips you need to keep in mind. First of all, make sure you send these cards out at least three months before the wedding.
We know that is a lot longer than what most people do, but it is going to help them make better arrangements. Once the date is set and finalized, then take some time to pick up something that looks elegant and fairly simple.
Nowadays, save the date cards come in all sorts of styles and colors. You should also choose a color scheme that matches the theme of your wedding. Once you have decided on the color scheme, you will be able to find Save the Date magnets in different colors that can match your theme.
To save on costs, find a printing company online that can provide the best save-the-date cards at affordable prices. There are many options you have out there, and you will be able to find one that will match your preference and provide professional looking save date cards.
You might ask yourself, is it necessary to send Save the Date cards? You should know that even though these magnets do not have a strict protocol, they are very important in wedding planning.
By sending out these cards beforehand, it gives your guests the opportunity to remind themselves of your big day. They can make all the preparations at hand, and they can make sure that they are free for the special day.
Conclusion
The save-the-date cards are one of the best ways to make your wedding planning process very smooth, efficient, and easy. In this case, you have all the time in the world to get things right and enjoy every step of it. You also need to make sure that they are creative and creative as well, making them stand out from the rest.