In recent years, the digital marketing landscape has changed dramatically. One of the biggest players in this changing landscape is Metadata.io, a platform that makes managing marketing campaigns across multiple channels easy.
In this article, we will explore how Metadata.io is changing the marketing landscape and how it can help brands reach their target audiences better.
What is Metadata.io
Metadata.io is an all-in-one platform that helps marketers maximize their campaigns with the power of artificial intelligence. It uses machine learning algorithms to analyze real-time customer data and deliver insights that help tailor campaigns for optimal results.
The platform's predictive models are designed to stay ahead of changes in search engine algorithms and market trends and recommend the best possible optimization strategies for each customer's needs. This helps companies optimize their campaigns, reduce costs, and maximize returns on investment.
Using Metadata.io, marketers can save time by automating repetitive processes such as keyword research, bidding optimization, budget monitoring, campaign scheduling, testing, and reporting so they can focus on higher-value tasks such as content creation or customer acquisition.
Furthermore, their AI-powered analytics engine gives marketers unprecedented visibility into every stage of their campaigns by providing detailed insights into performance metrics such as conversions, clicks, impressions and cost per click (CPC). This allows them to spot opportunities quickly to adjust tactics or strategies in real time to capture the maximum amount of leads or sales possible with the allocated budget.
With its powerful intelligence capabilities and intuitive user interface design, Metadata.io has revolutionized how brands create marketing strategies that yield higher ROI with minimal effort.
How Metadata.io is Different
At Metadata.io, we understand that better data management can make all the difference in streamlining your marketing campaigns. Our software provides a streamlined solution allowing you to access and analyze reliable insights quickly and easily.
Here's why Metadata.io stands out from the competition:
We provide real-time analytics with automated segmentation and reporting features so that you can monitor how your campaigns are doing over time and optimize as needed.
Our AI-driven solutions allow you to access accurate, up-to-date information without lifting a finger – simply set up rules and parameters, and our software will do the rest of the work for you!
Metadata.io helps ensure that your campaigns are consistent across different channels, so touchpoints like emails and ads always have the same messages and branding no matter where they appear. This helps maintain a consistent customer experience that keeps them engaged with your brand throughout their journey with you.
We also offer an intuitive data visualization tool, which allows you to view campaign performance in an easy visuals-heavy format – perfect for presentations or meetings! So don't worry about tedious spreadsheets – our tool does all the hard work for you.
Finally, our software works on multiple platforms including email providers, web browsers and mobile devices – giving you a comprehensive view of your campaigns anytime!
Metadata.io lands $40M to automate repetitive marketing tasks
Metadata.io, a SaaS automation platform that helps businesses improve marketing efficiency and results, recently closed a $40M funding round. The company, founded in 2017 by CEO David Temkin and CTO Guillaume Decugis, aims to modernize marketing solutions for companies through its automation tools.
Led by an unnamed venture capital firm based in New York, the round's other participants included existing private equity investors CrossLink Capital, Flint Capital and Usmann Kiani from the original seed round. These investors also joined Metadata along with Luminate Capital Partners in their Series A and B rounds.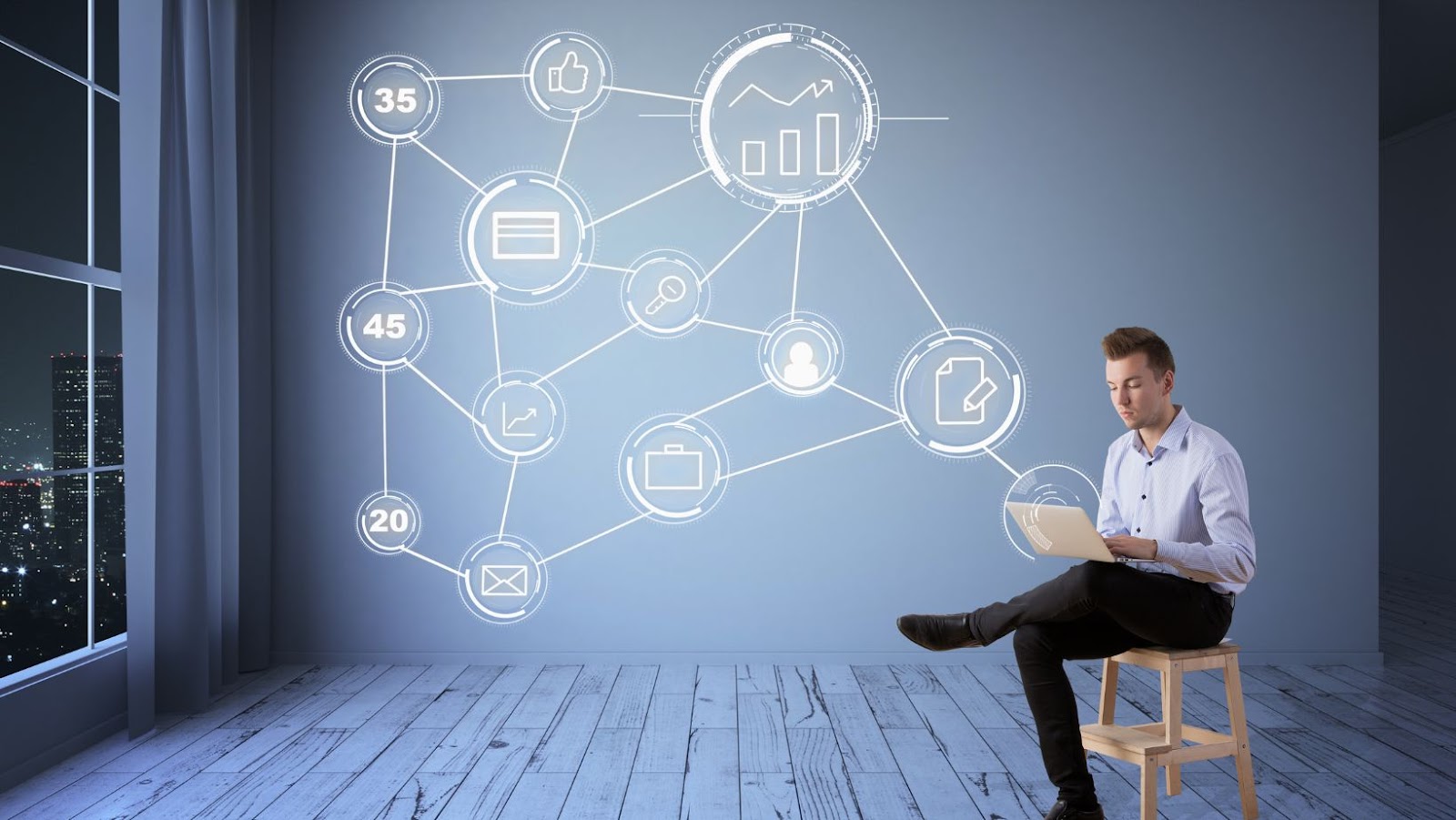 The new funding will be used to grow product engineering capabilities, expand the executive team and further develop Metadata's autonomous marketing platform with advanced artificial intelligence (AI) technology. Combining sophisticated data science and machine learning algorithms with enterprise-level services, Metadata has become one of the most ambitious providers of cloud-based marketing solutions on the market today.
Benefits of Metadata.io
Metadata.io has revolutionized the marketing landscape, with its powerful automation and collaboration tools. It provides marketers with all the tools they need to succeed in the digital age, from data-driven insights to automated campaigns and optimization.
In this section, we'll discuss the many benefits of Metadata.io and how it can help you grow your business.
Automated Campaigns
Metadata.io is a powerful new marketing automation platform that can help you take control of your campaigns. With Metadata.io, you can quickly and easily create automated campaigns to deliver personalized content to every customer when needed. Whether it's a website visit, an email open or a purchase, Metadata.io will provide the perfect message for them in real-time.
The automated campaigns feature allows you to create sequences of events tailored to customers' needs and preferences.
For example, you decide when messages should be triggered, how long users should stay in the campaign before being removed or opted out, and what type of message they should receive – email, push notification or SMS reminder- and which content they will see within each message. This lets you engage your contacts with meaningful content tailored to their interests and needs.
Taking control of your automation also simplifies the development process, so you don't have to set up several separate projects for your automated campaigns. Metadata makes it easy by placing all aspects into one streamlined workflow allowing for time savings in testing and debugging and more efficient resource management. And with the ability to use hybrid marketing channels such as social media messaging alongside traditional emailing, marketers are given even more freedom when crafting strategies for engaging their audiences in unique ways.
Accurate Data
One of the key benefits of using Metadata.io is the ability to analyze accurate, reliable data. With metadata, marketers can accurately target their customer base in real time and better understand which ads are performing best.
Metadata.io uses a variety of data sources, including user activity history, web traffic patterns, location data and more. By combining these sources with machine learning algorithms, marketers can gain a deep understanding of their customers' needs and interests and tailor their messages and campaigns to meet those specific needs.
In addition, metadata collected by Metadata.io allows marketers to track their customer's behavior over time, so they can see how certain campaigns influence customer decisions or how buying habits have changed. This accurate data helps marketers better understand their customers' needs – leading to improved ROI and higher conversion rates.
Improved Efficiency
Metadata.io transforms how marketers generate leads and analyze their data by automating creating, qualifying and converting leads. By allowing marketers to eliminate manual processes, they can focus more on strategizing, optimizing and executing campaigns that support business goals. In addition, Metadata.io enhances efficiency by reducing the time marketers spend on repetitive lead tasks, thus freeing up capacity for higher-value operations.
Metadata.io streamlines lead management processes using their proprietary Natural Language Processing (NLP) engine to understand when a marketer communicates with a potential customer. This NLP engine allows Metadata.io to automatically categorize every lead that comes in according to various parameters such as country, product/service interests and more, so no manual sorting is needed from the marketer's end anymore – this reduces data entry processing time from hours or days down to mere minutes or even seconds!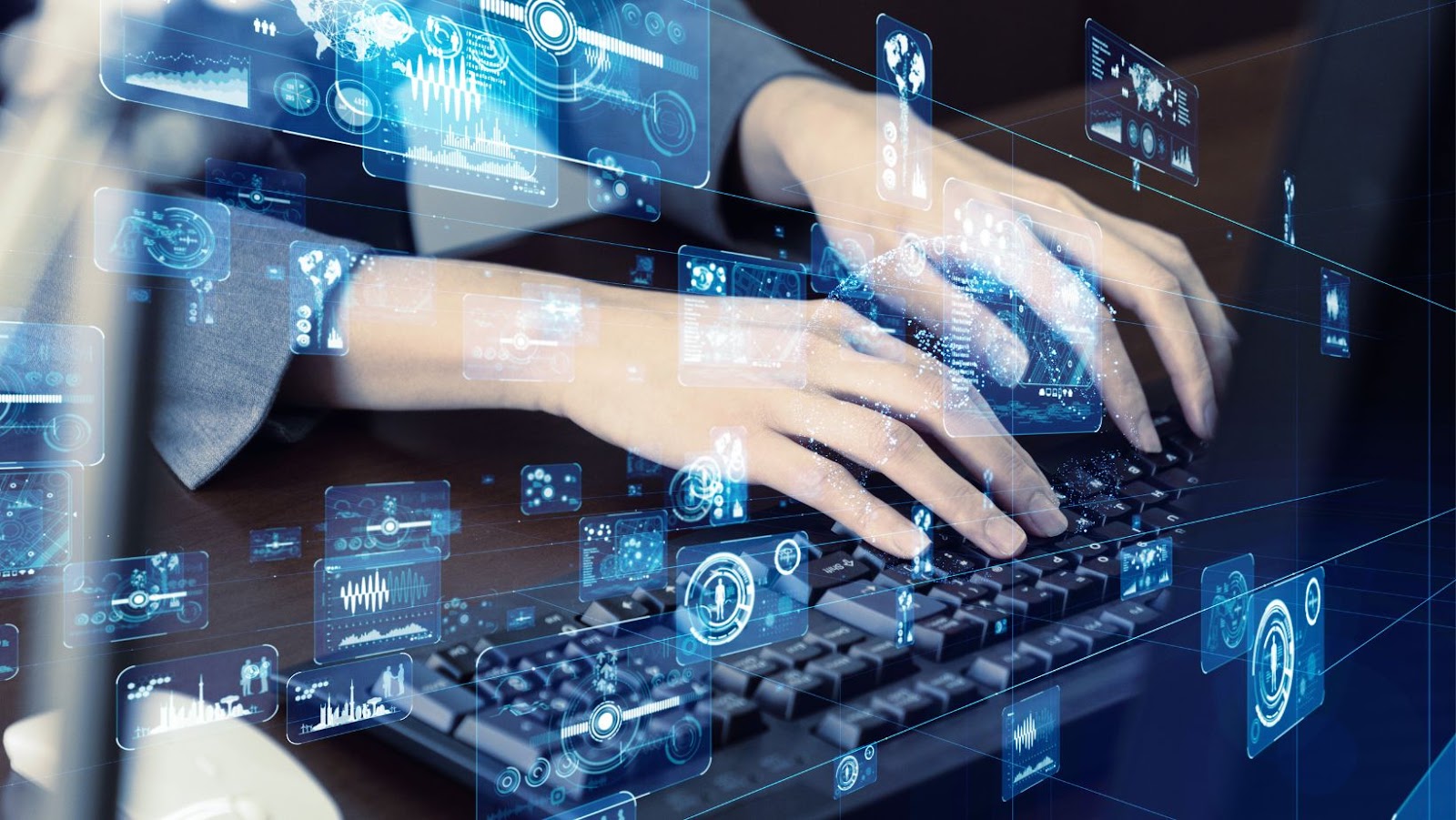 Metadata.io also has built-in analytics capabilities that make it easier for marketers to track campaign performance indicators such as leads generated per channel or cost per lead metrics over time – this vastly improves efficiency when monitoring marketing campaign KPIs since it removes any need for manual reporting or crunching numbers! With these automated features combined, Metadata.io provides an improved efficiency in lead conversion process which in turn helps increase ROI across all campaigns executed via its suite of tools and services – ultimately leading towards better overall marketing performance & resulting benefits!
Applications of Metadata.io
Metadata.io is revolutionizing the marketing world with its disruptive AI-powered automation tool. It unifies marketing operations and sets the standards for marketing simplification, productivity, and efficiency. It enables marketing automation and optimization across multiple channels and gives marketers a comprehensive picture of their customers.
Let's get into the details of how Metadata.io changes the marketing landscape.
Lead Generation
Lead generation is one of the driving forces of modern marketing, and Metadata.io is amplifying its effect. Lead Generation involves identifying a target group of consumers interested in a company's product or service and building relationships to create loyal customers. Through Metadata.io's intuitive software platform, lead generation has become simpler, faster, and more precise than ever before.
Metadata's Lead Generation processes include automated communications that build customer relationships over time to identify those interested enough to make a purchase. Companies can customize messages for their desired marketing goals using Metadata's library of templates and integrations with various other marketing tools such as Salesforce, Marketo, Pardot and HubSpot CRM. Additionally, marketers can track lead engagement over time by monitoring how recipients open and read emails and click links within them for deeper insight into customer interests.
Metadata also provides enhanced segmentation capabilities built right into its platform to ensure that only the most qualified leads make it through to your sales team or dealership network — this would include features like geolocation targeting based on past interactions or loyalty levels via surveys and polls that help develop personalized customer experiences across all digital channels.
Overall, Metadata offers an effective solution for businesses looking to transform their lead management process quickly and efficiently while creating more frequently visited webpages with personalized content tailored specifically towards potential customers' interests — thus guaranteeing businesses more qualified leads who are ready to close deals upon contact initiation!
Automated Outreach
Metadata.io provides an AI-driven marketing automation platform that enables marketers to create campaigns and manage sales pipelines quickly, efficiently, and cost-effectively—without coding skills. Automating outreach campaigns with Metadata.io results in improved targeting and segmentation, more accurate personalization, and higher engagement rates.
Using advanced Artificial Intelligence (AI) algorithms that convert web traffic into qualified leads, the automation tool automates outbound sales activities such as emails, prospecting operations such as LinkedIn outreach on social media networks and inbound activities like website travel tracking. In addition, the platform features an intuitive drag-and-drop campaign builder for non-technical users and allows experienced developers to customize the platform using JavaScript for complex use cases.
Its comprehensive reporting system offers visibility into every step of the campaign creation process by tracking delivery rates, open rates, click-through rates, and conversions across multiple digital channels from one convenient location. Additionally, Automated Outreach with Metadata.io includes a lead scoring function that helps prioritize leads going into your pipeline so you're focusing on higher quality leads faster.
Content Optimization
Metadata.io is a powerful marketing technology that enables organizations to fully optimize their content for search engine optimization (SEO) performance. Content optimization significantly increases an organization's visibility in the online space by helping it appear more prominently and consistently in search engine results pages (SERPs).
Metadata.io uses its proprietary algorithms to identify successful keyword combinations and capitalize on web crawler's behavior, suggesting optimal page titles, URLs, meta descriptions, page headers and other important content elements. This process helps create consistent and convincing snippets that increase search engine results page click-through rates.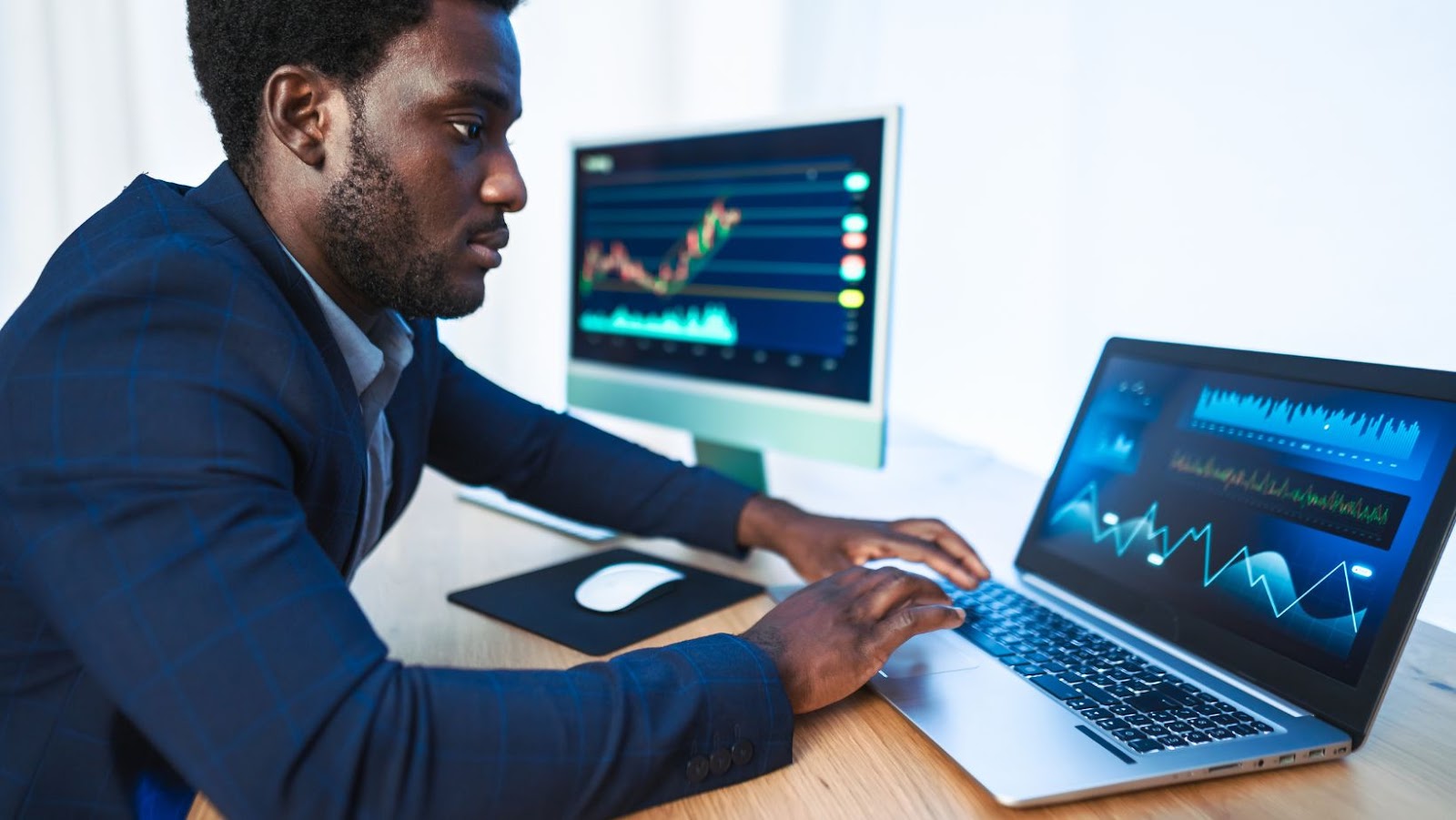 In addition to optimizing content for visibility and click-through-rates, Metadata.io also helps marketers create optimized audience segments by targeting high quality keywords that deliver increased traffic, conversions and better ROI. Audience segmentation is used to group users into distinct clusters based on certain criteria such as geographical location or demographics so organizations can send out appropriate customized messages according to their interests or needs.
Furthermore, Metadata.io also provides insights into competitor intelligence which tracks how websites track performance across different competitors within a given industry so marketers have a clear sense of their place in the competitive landscape and can better plan campaigns accordingly by understanding what works for popular competitors.
Challenges of Metadata.io
Metadata.io is a modern marketing automation platform that provides accurate data to drive better decisions and streamlines marketing processes.
While it is a great platform, certain challenges come with using Metadata.io. This section will explore the challenges of using Metadata.io and how to overcome them.
Cost
Integrating Metadata.io into a marketing strategy comes with certain costs. These are both upfront purchase costs and long-term operational expenses. Upfront purchase costs are related to the cost of the subscription for Metadata.io software which includes features such as an AI Scheduler, multichannel campaigns, sophisticated tracking and reporting capabilities and more. Operational expenses include service provider fees, customer segmentation setup, training staff to effectively use the software, applying customer relevant insights and measuring performance of campaigns.
These cost factors must be measured against any expected return on the marketing initiatives planned with Metadata.io to determine whether it is a viable platform for an organization's needs. The investment needed in initial steps can appear prohibitive but must be considered long-term investments in customer relationships, retention levels, ROI improvements and company growth potential.
Additionally, successful use of Metadata.io can improve accuracy when targeting customer segments with relevant messages or offers which should be factored into any overall cost analysis of utilizing this platform within your marketing strategy.
Learning Curve
Metadata.io is a powerful platform for managing digital assets, but it does come with an initial learning curve given the system's complexity. Therefore, it is important to understand the core functions of Metadata.io before utilizing its features and benefits, as it can be complex to learn how to successfully manage your digital assets with it.
To ensure that users can quickly and efficiently use Metadata.io's features upon adoption, comprehensive documentation, tutorials and videos are available to assist users in learning how to use Metadata.io as effectively as possible. Additionally, customer support teams are available for further assistance when needed.
Data Security
Data security is a key challenge in the use of metadata.io. Organizations must trust that the metadata they store, manage and share is protected from unauthorized users and hackers. Additionally, they must ensure that their customers' data is securely managed, with no data breaches or leaks. Companies must consider factors such as access control policies, role-based authentication, encryption standards and secure protocols when implementing a secure environment for stored data.
Data security also extends to the users of metadata.io who are responsible for managing and sharing the stored data. Users must be aware of their responsibility to keep customer data secure at all times by following best practices such as keeping passwords private and changing them regularly, granting only necessary user access to customer data, encrypting files before sending them outside the organization and monitoring external networks for breach attempts.
Additionally, organizations should take proactive measures such as regularly running vulnerability scans on their metadata environment to identify possible security risks. Finally, companies should have established procedures in place should any breach occur; this could include an immediate response plan involving revoking access rights, disabling accounts, resetting passwords and steps toward resolving the issue which could involve reporting it externally where necessary. This can help contain any potential damage caused by unauthorized access or exploitation of customer data by individuals or malicious software programs.
Conclusion
In conclusion, Metadata.io has changed the marketing landscape by providing unique and accurate insights into customer behavior. The platform's AI-driven algorithms have enabled marketers to identify key customer trends for effective marketing strategies.
With Metadata.io's personalized data analysis, companies can quickly target the right consumers and optimize their marketing campaigns to maximize ROI. This platform has successfully revolutionized how businesses acquire, analyze, and use data for decision-making purposes in this digital age.
tags = increasing number of tech giants, 6.4% of company revenue from 11% in 2020, arketing leaders report increased pressure from CEOs, metadata.io series next47 resolute ventureswiggersventurebeat, zesty 35m series next47waynerventurebeat, metadata.io 40m series next47 resolute ventureswiggersventurebeat, metadata.io series next47 ventureswiggersventurebeat, one of the challenges that marketers face is completing repetitive, growing cohort of vendors