Our whole collection of fine motor toys is versatile. These motor skill toys promote independence while enhancing coordination and identifying abilities. In addition, your kids may use their imagination using fine motor toys and discover more about the world around them.
At TickiT, we sell wooden toys that advance your kids' physical, mental, and motor development. Being a parent-focused business, we put the safety of your child first and make sure that all of our toys are completely risk-free for kids. You can check the full list of motor skill wooden toys here. These fine motor skills toys will help your kids develop their imagination while having fun.
Why Motor Skill Toys Are Essential in Children's Development
Children use toys as an amusement while they explore the huge world around them, educate themselves continually, play pretend, and experiment with different emotional expressions. Toys may serve as symbols for other things, which makes them a useful tool for teaching kids about more abstract ideas.
Improve Motor Skills
Children practice their motor skills and improve their hand-eye coordination when they hold objects and learn how to handle them. This helps kids as they progress through the various phases of physical development.
Inspire Imagination and Creativity
Children use a collection of toys, such as pretend dolls or building blocks, to make up stories while playing. The toys go beyond their original purpose. The act of doing this helps children broaden their perspectives and learn how to make sense of the world.
Boost Cognitive Development
Toys support children's cognitive growth throughout the crucial early years of development. Attention span, memory, and focus levels are increased as well. Enhanced cognitive growth during the formative years improves children's capacity to approach language and arithmetic abilities enjoyably.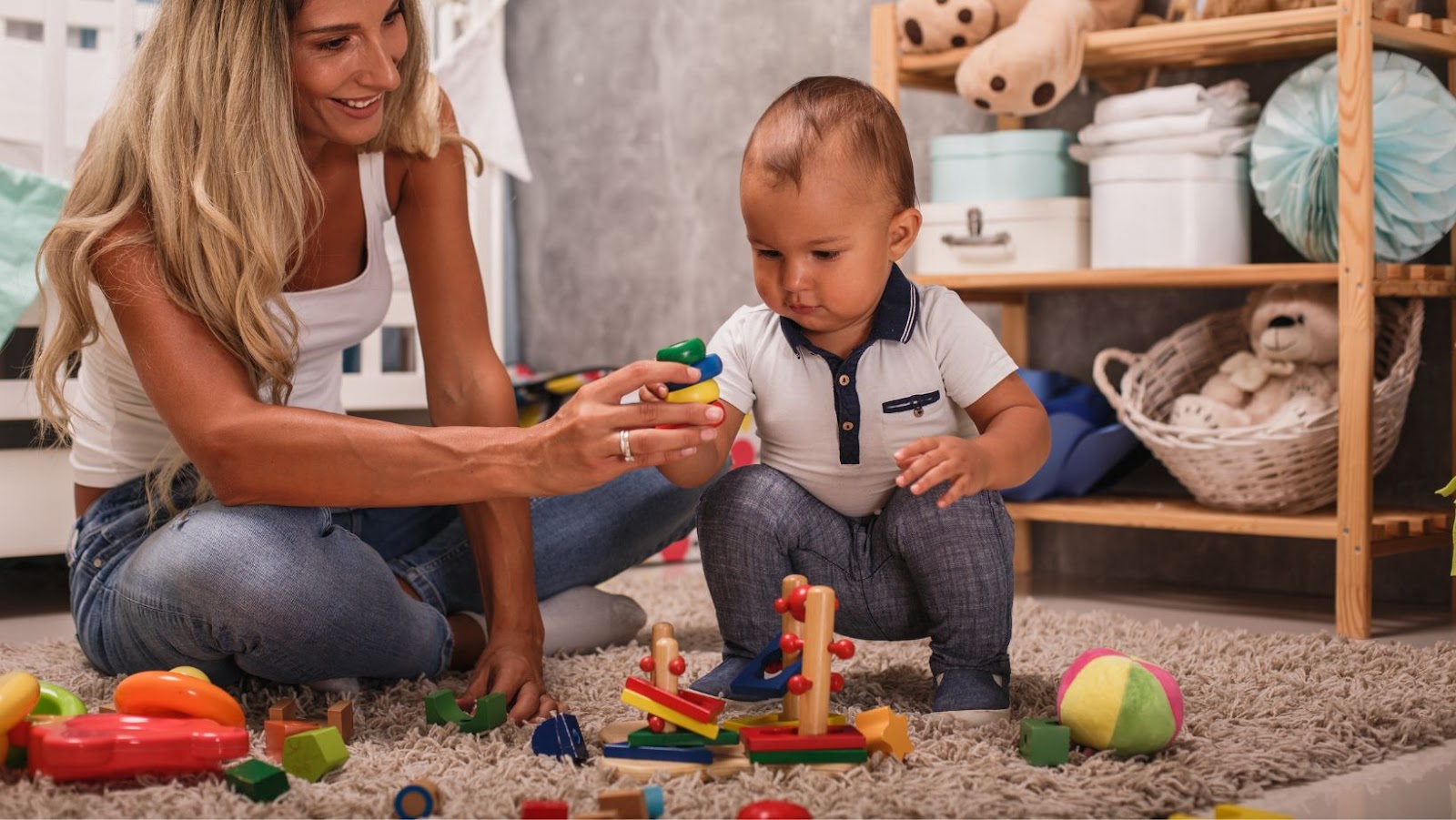 Teach Children about STEM
Youngsters constantly take in information from their environment. Playing with toys provides kids with another way to learn about maths, science, technology, and engineering. It's essential to highlight the significance of toys in a child's development, regardless of their level of complexity or simplicity.
Assist in Emotional Development
When kids have favourite toys, they engage in bonding activities. Children benefit from social interaction when their parents play with them, which is why toys may be a terrific tool for fostering relationships, creating happy memories, and engaging with children's emotions in this way.
Wooden Toys That Improve Motor Skills
From babies to school-age children, we have a wide selection of wooden educational toys that help to develop fine motor skills. Lacing and threading, stacking and balancing, solving puzzles, or building with blocks are a few examples of activities that develop fine motor abilities.
The development of fine motor skills in children requires movement of the tiny muscle groups in their hands, fingers, and wrists. Developing fine motor abilities also requires strength and dexterity. Fine motor skills develop and evolve over time, and they are essential life skills that begin with a young child's pincer grasp to feed themselves to a preschooler's pencil grip and writing skill.
Rainbow Wooden Peg Toy
Children have so much fun when they are toddlers! As they are highly curious and are learning how things function. A rainbow wooden peg toy that was primarily created for toddlers and preschoolers, fosters hand-eye coordination, colour, texture, and size identification. It is fascinating to remove and replace every hanger of the Montessori-inspired toy called the hedgehog peg toy.
Wooden Building Block Set
This set consists of vibrant wooden construction blocks that are made from top-notch beech wood. It comes with a nice selection of various forms in both raw wood and brightly painted wood.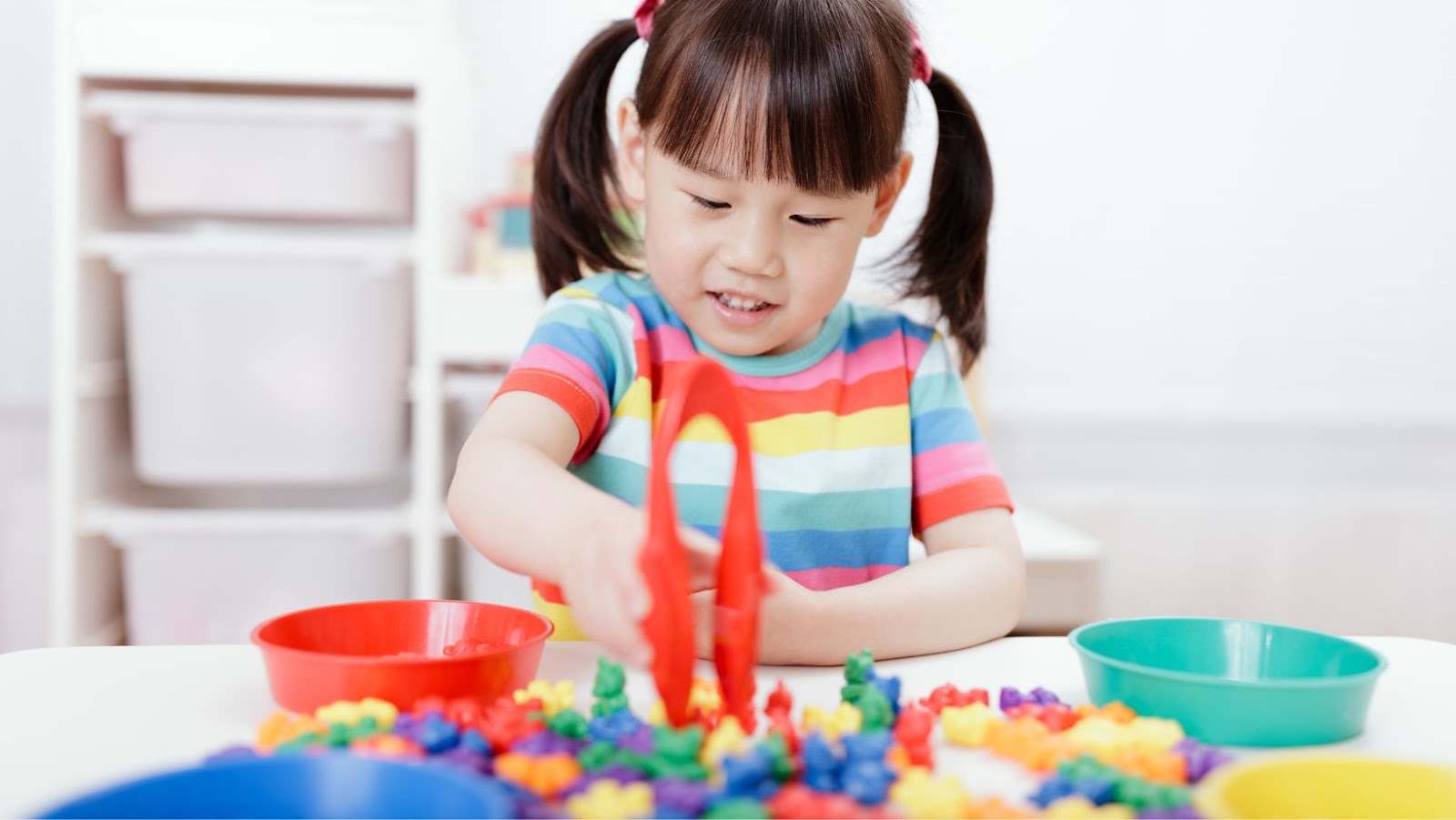 The Rainbow Set
By developing hand-eye coordination and visuospatial orientation, this Montessori set can help children improve their ability to locate and interact with objects around them, making it an ideal gift for promoting fine motor skills. This set encourages the organising and categorization of things as well as the recognition of colours.
Wooden Toy Food-Cutting Set
This wooden food-chopping set contains many delicious bakery delicacies waiting to be chopped up. Together with a wooden knife, cutting board, and box for storage and play, this set also includes wooden croissants, doughnuts, and bread buns. A play kitchen or home corner arrangement would benefit greatly from having this. Toddlers love food-cutting play sets, which are a terrific way for them to learn important life skills.
Wooden Balance Game
Djeco has created a fun and instructive balance game, where players try to maintain equilibrium between the geometrically designed wooden flower and the colourful animals. The task is not as simple as it seems, however, because the flower has a spherical base. It's an ideal game to practise problem-solving and fine motor skills while also teaching balance and cause-and-effect relationships.
Toadstool Rainbow Toy
This is a straightforward but highly educational toy for toddlers. On the one hand, it helps young toddlers develop the fundamental fine motor skills required to fit each tiny knob into its hole, and on the other hand, it serves as a colour-sorting toy they can use to practise and reinforce their understanding of colours and feature differentiation. This toy features nine nicely rounded toadstools, each painted a different colour from a vibrant rainbow palette. The toadstools fit precisely into nine holes in a hardwood base.
Wooden Threading Reels
The wooden threading reels come with a set of 40 solid wood bobbins of heirloom quality. This set is ideal for promoting your child's imagination, developing their fine motor skills, and encouraging their stacking and construction skills. The solid wooden reels come packaged in a sturdy, reusable wooden tray.
To Summarise
There is a ton of information that supports the idea that playing with toys is a crucial part of a child's development. All children enjoy playing with toys and using them for various functions in their imaginary worlds and games. Nevertheless, toys go much beyond just mere playthings. With toys, kids can learn fundamental skills that will benefit them for the rest of their lives.