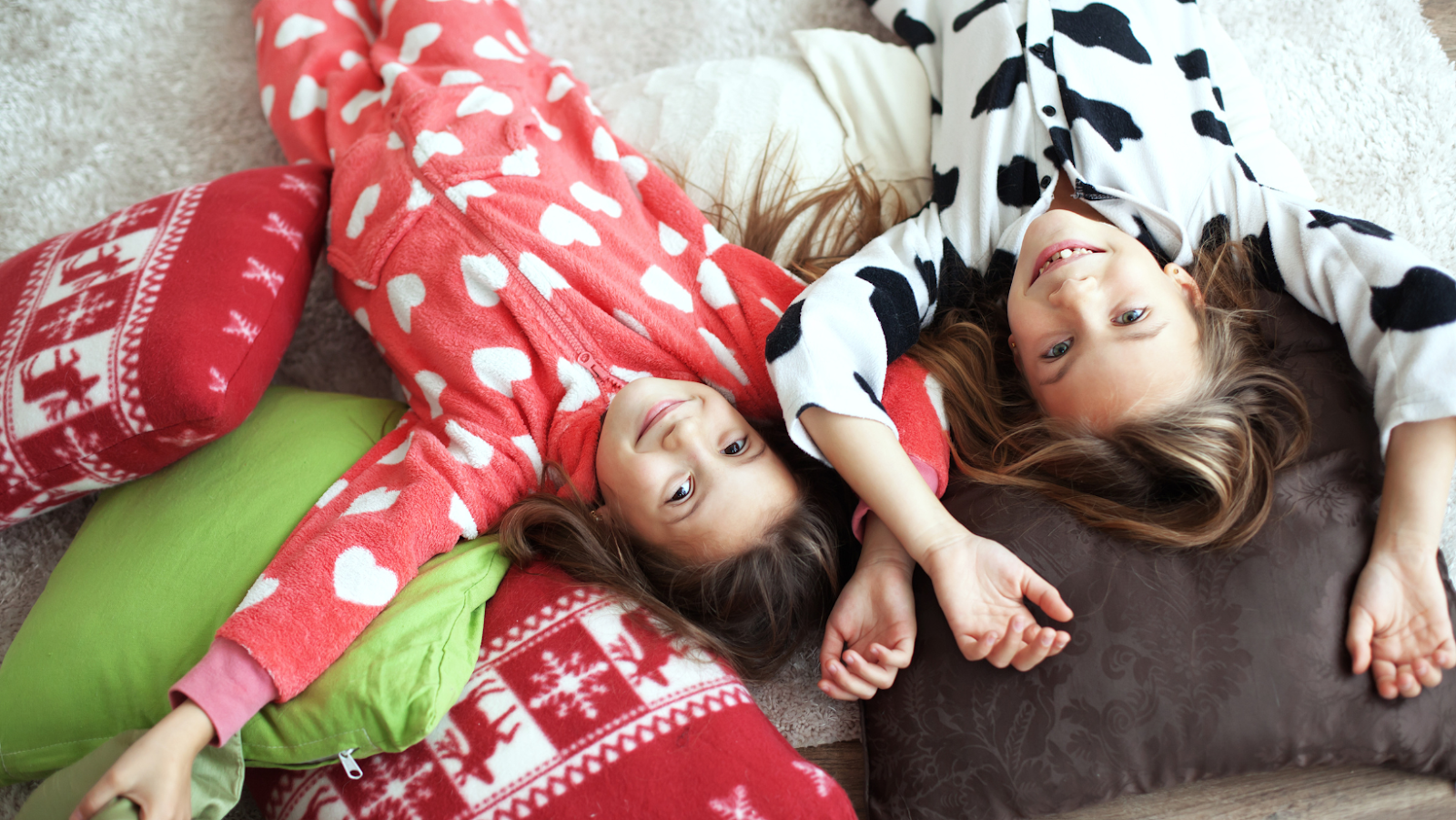 Do you need a new set of pyjamas for your little one? Look no further than SnuggleBum! This article lists the best kids pjs based on comfort, quality, and style. From soft and cozy sets to playful prints! Keep reading to learn more!
Clover Monstera Short Set
These short sets are gender-neutral, cosy, and adorable that your child might never want to remove them. Additionally, they are made for sleeping and playing.
Even the most active child will stay cool thanks to the fabric's silky smoothness and light sensation on their skin due to its viscose/spandex blend. The outfit was made with comfort and had a knit elastic waistband on the shorts, shirt shoulder with two snaps, and a scratch-free printed label.
Additionally, the prints, including eggs and bacon, monstera leaves, and others, are quite charming. Sizing spans from 12 to 18 months or above 5/6 T.

Old Navy Unisex 4-Piece Set
It can be challenging to convince toddlers to wear pajamas more than once. This Old Navy Unisex four-piece set's genius is that it includes a short-sleeve and long-sleeve shirt, pants, and shorts, allowing for incredibly flexible mix-and-matching.
The comfortable, breathable, and soft, fine cotton is ideal for a restful night's sleep. Additionally, this is perfect for short trips to the bathroom and convenient access if your toddler is starting to potty train. This reasonably priced outfit is well-reviewed and goes above size 6.
Tea Collection Patterned Footed Pyjamas
Many sizes for the Tea Collection Patterned Footed Pyjamas are available so you can find the perfect fit for your child as they grow even bigger. Your baby will develop swiftly as they move past the neonatal stage and into infancy. Additionally, they'll begin rolling, move on to sitting up, crawling, and eventually walking.
The Tea Collection Patterned Footed Pyjamas cover you (or your baby) on all fronts. They need a flexible, sturdy pyjama that can withstand all stress and keep them safe and warm at all times.
It will be simple to locate a pair of Tea Collection Patterned Footed Pajamas that fit your child nicely because it comes in five sizes. They are grouped into three-month gaps for the three smaller alternatives.

The Vaenait Baby Toddler PJs
The elastic waistband on the Vaenait Baby Toddler PJs keeps them in place while your child rolls about the bed or roams the house comfortably.
Generally, the months immediately after a child's first birthday are filled with spectacular events. Most children get up at this point and begin to walk; eventually, they will begin to run. And soon after a child turns two, potty training will be a joyous occasion.
Surely, Vaenait Baby Toddler PJs are a fantastic option for your toddler because they meet both of these phase milestones.
The Vaenait Baby Toddler PJs have a wide elastic waistband that holds them firmly yet carefully in place when your child plays around and jumps up and down. Additionally, the bottoms easily slip off when your child needs to use the toilet or when you need to change their diaper before they have learned to use the restroom.
Carter's Two Pack Infant Sleeper Gowns
The sleeping robes for baby pyjamas are ideal for exhausted parents. These easy-to-put-on gowns are made of silky smooth cotton and have a belted hem at the bottom, making a late-night diaper change a breeze.
Raise the robe, alter the diaper, and lower it again. There are no buttons, zippers, or snaps for weary eyes to locate. This two-pack, which comes in a huge selection of designs and hues, will quickly become a new parent's preferred pyjamas.
Conclusion
If you're looking for some new pajamas for your little one, SnuggleBum has got you covered. Hopefully, this article helped make your shopping experience a little easier. No matter your child's preference, one of these pajamas will be perfect for them. Good luck!