The buzzword today is "Visuals"; Have a story? Sell through a video. Want to make a pitch? Get a presentation ready. Starting a business? Show through images.
The list of visual voices goes on, and so do the requirements of these visual projects. To be your companion in an era where graphic designing has taken over, Canva has stepped in to make life easier and simpler!
Canva is a design tool for non-designers, an online platform where you can do an otherwise tedious job within minutes and with a few clicks.
A task that previously required hours of designing and access to a graphic designer can now be done with fun, thanks to Canva and its millions of design templates. You can also buy here bundled templates specifically designed for your personalized requirements.
Why Canva?
Even if you've little to no knowledge of graphic designing, you can still be a master at creating design projects! Canva is home to millions of images, graphics, and elements that help individuals create professional-looking designs quickly, easily, and affordably.
Following only a few simple steps, you can begin your graphic designing journey and become a pro before you even know it.
Canva Templates are pre-designed projects created and uploaded on the platform by experienced designers. These free-to-use templates lay everything out for you while your task is only to customize it to your liking. New to Canva? Here's how you can start your journey of creativity.
How to Use Canva Templates
Signing in to Canva is as easy as logging in to your social account. Upon landing on the homepage, you can sign up either through the traditional routes, i.e., work or personal emails, or through your personal or business' Facebook or Google+ accounts. You'll be on the platform where the magic is created in just a few seconds!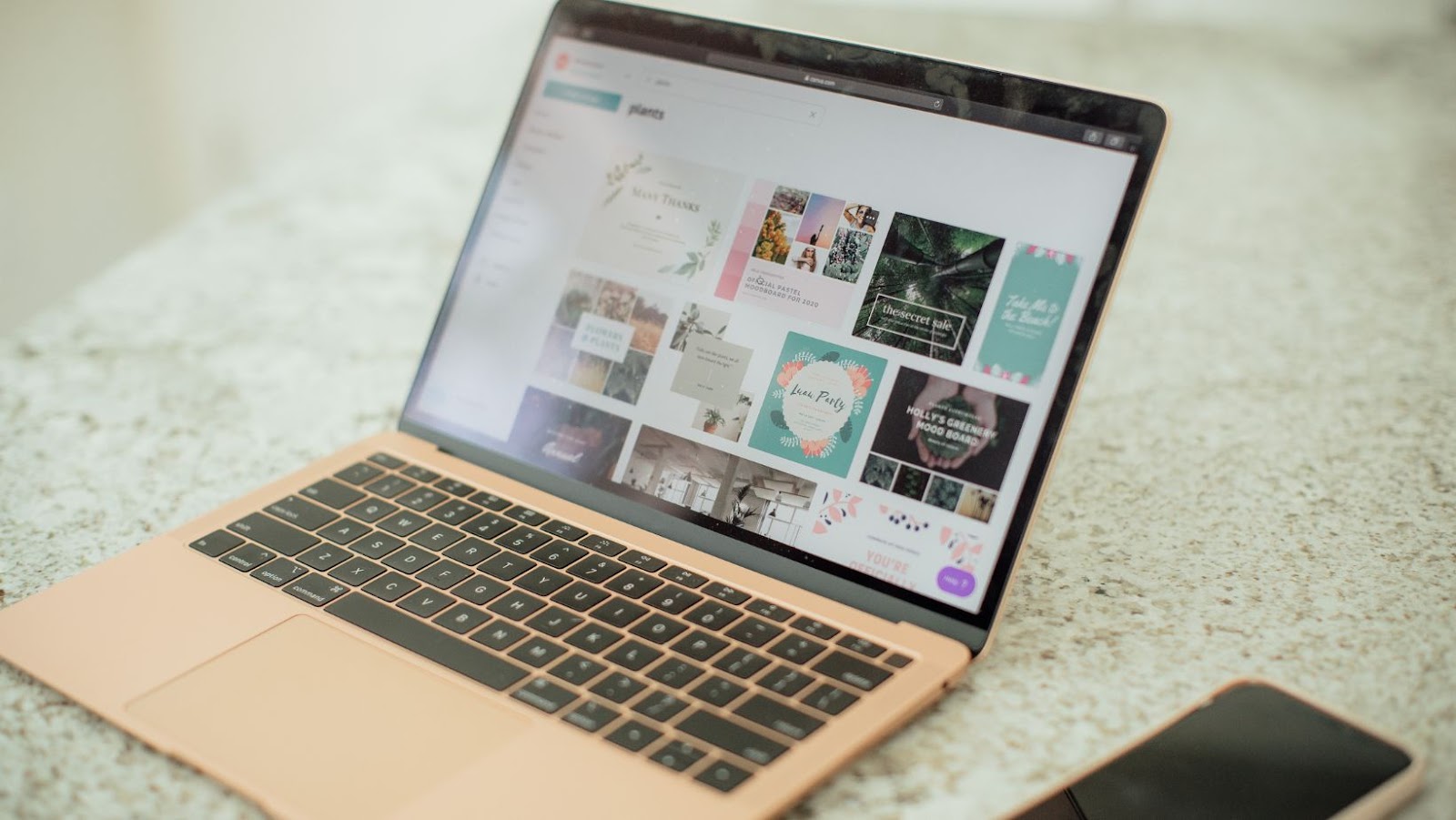 You'll be exposed to many layouts on the homepage to fit every possible platform and design type. These layouts range from social media posts, presentations, and documents to e-books, infographics, and marketing materials, each having its own dimensions best suited for your project requirements.
If these dimensions do not match your requirements, you also have the option to customize these in the "Create a design" pane on the homepage.
Creating Designs Using Canva Templates
Once you choose the layout required for your project, it's time to explore the world of Canva Templates. To be your headstart in the creative Canva journey, here's a step-by-step run on How to use Canva Templates.
Choose a Design
Search for what you have in mind: Want to make an office presentation? Search for business apps. Want to create a social media ad? Write about your business industry. Use the search bar to translate your thoughts on the canvas. Once searched, scroll through the category and select the type you want to create.
Select a Templates
After deciding on a design type, browse through the various templates to select one that suits your requirements and aesthetic preferences.
Most of these templates will be available in the free version, while the premium templates will be categorized with a crown logo on the top right of the template preview. To unlock the premium templates, Canva requires you to upgrade to Canva Pro, the paid version.
You can preview the template before using it by bringing your cursor over it, or you can simply use it by clicking on "Use the template" to go to the design editing page.
Customize to Your Theme
Once you've decided to edit a particular template for your project, it's time to make it your work! In this step, you can make all the changes in the template as per your liking.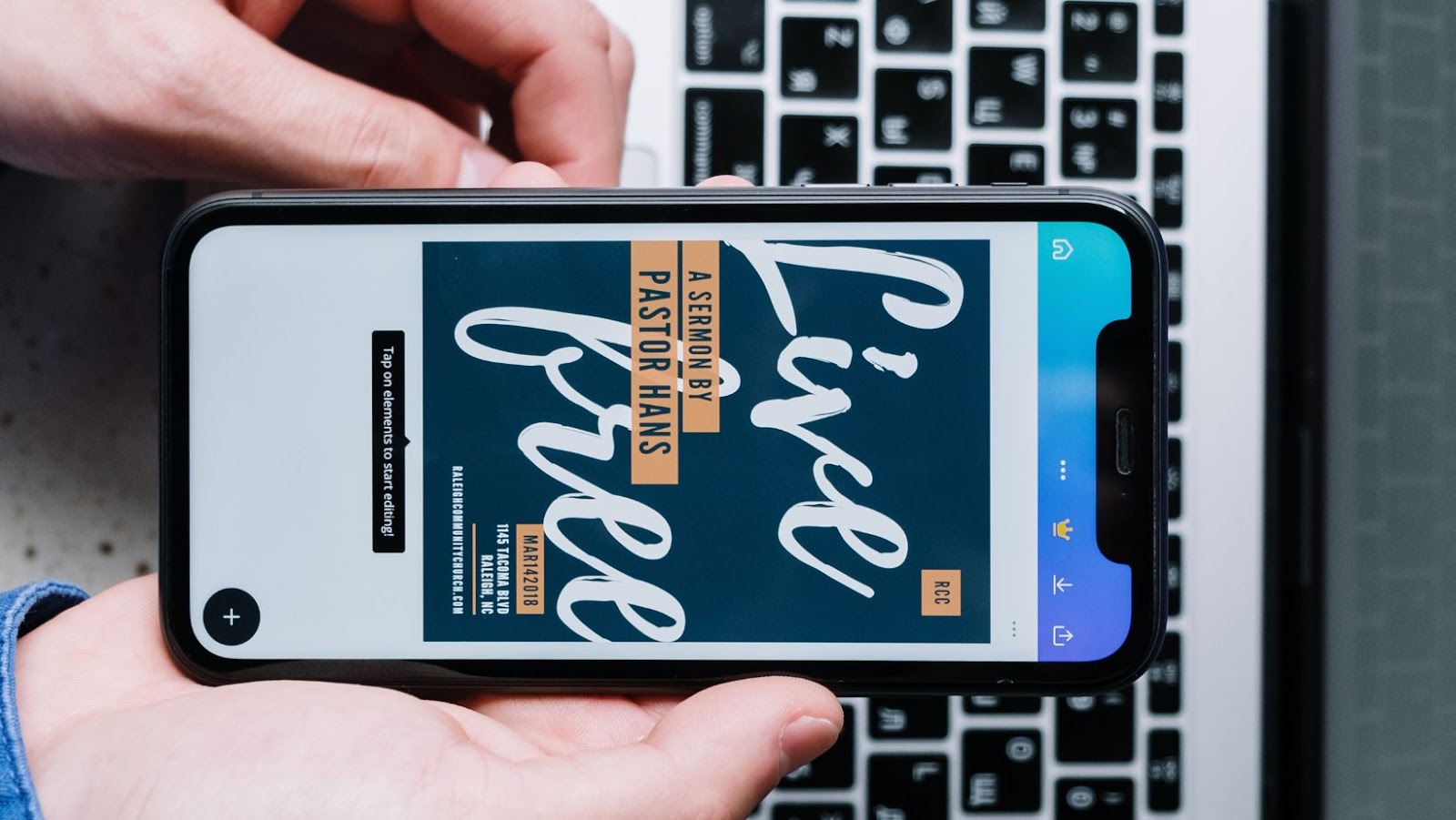 With only a few clicks, you can change the background picture, adjust the color palette, edit/remove content, change font type, edit elements, add pictures, logo, audio, and so on.Here's a list of some editing features that Canva allows you on its templates:
Background
Keep it solid, use a pattern, or add an image to your project page. You can also upload images from your drive, computer, or internet to personalize them to your liking.
Elements
Several elements, including shapes, lines, stickers, vector arts, graphics, GIFs, etc., are supported and built into the Canva editor. These elements are editable, i.e., you can change their colors and size, adjust the transparency, and direct them to your preference.
Text
Each template has its own pre-written content. All you have to do is click on the text box and replace the text with yours. You can change the position, colors, size, and fonts of the text beside the basic text editing stuff.
Pages
You're not limited to only a single page in your project. In a single project, you can add up to 200 pages with the same theme or a different one.
Download Your Project
Once satisfied with your design, you can export your project using the "Download" button on the top right of the editing page. You can download your design in multiple formats, including PNGs, JPGs, and PDFs. You can directly email the design through the platform or post it to your connected social media pages.
Despite having a very easy interface, practice is the key to being a pro at Canva. Explore different Canva templates and play around with its editing features to get faster, better, and more efficient at creating professional-looking designs!