Easter is one of the world's most fun and exciting holidays, especially for children, not to forget the new parents who are thrilled to celebrate the occasion with their babies. Begin a new tradition with the latest family member you and your family will love. Remember to capture each moment you'll surely enjoy looking back.
Here are some ideas to make your baby's first Easter memorable.
1. Dress Your Baby in an Easter Costume
Babies are fun to dress up in cute, colorful, and bold print designs, whether romper, shirt, or dress. Let your baby wear clothes in fun bunny and carrot prints. You can also match this with a bunny hat, bonnet, or headband. You can check these cute outfits from my first Easter outfits for your baby. Your baby will indeed look adorable!
2. Make a DIY Easter Photoshoot at Home
Since you've already prepared a cute costume for your baby, why not do a photoshoot, right?
There's no need to go to a studio or hire a professional photographer. With just a camera phone and a few things available at home, you'll be able to capture this beautiful milestone of your baby.
Here's what you can do:
Prepare a light-colored blanket; it can be furry or not. Lay your baby flat, and you're ready to snap.
Get a basket, let the baby sit inside, put some easter eggs around and make the baby explore. Then start taking candid shots.
Another concept is to prepare an easter basket filled with easter eggs, candies and chocolates, and a bunny toy. Let the baby sit beside it, then click.
Lastly, take advantage of the opportunity of taking a family photo. Wear clothes that match the color of your baby's outfit, and perhaps, wear a bunny headband, which will do the trick. Indeed, this will be an Easter that you'll never forget.
It'll also be nice to print the photos and give a printout to your family members. This will be a nice souvenir that's worth keeping.
3. Host an Easter Brunch
Invite your family by hosting a brunch with the theme "My Baby's First Easter." Set the table with flowers, easter eggs, chocolate bunnies, jellybeans, and a banner of your baby's Easter photo shoot.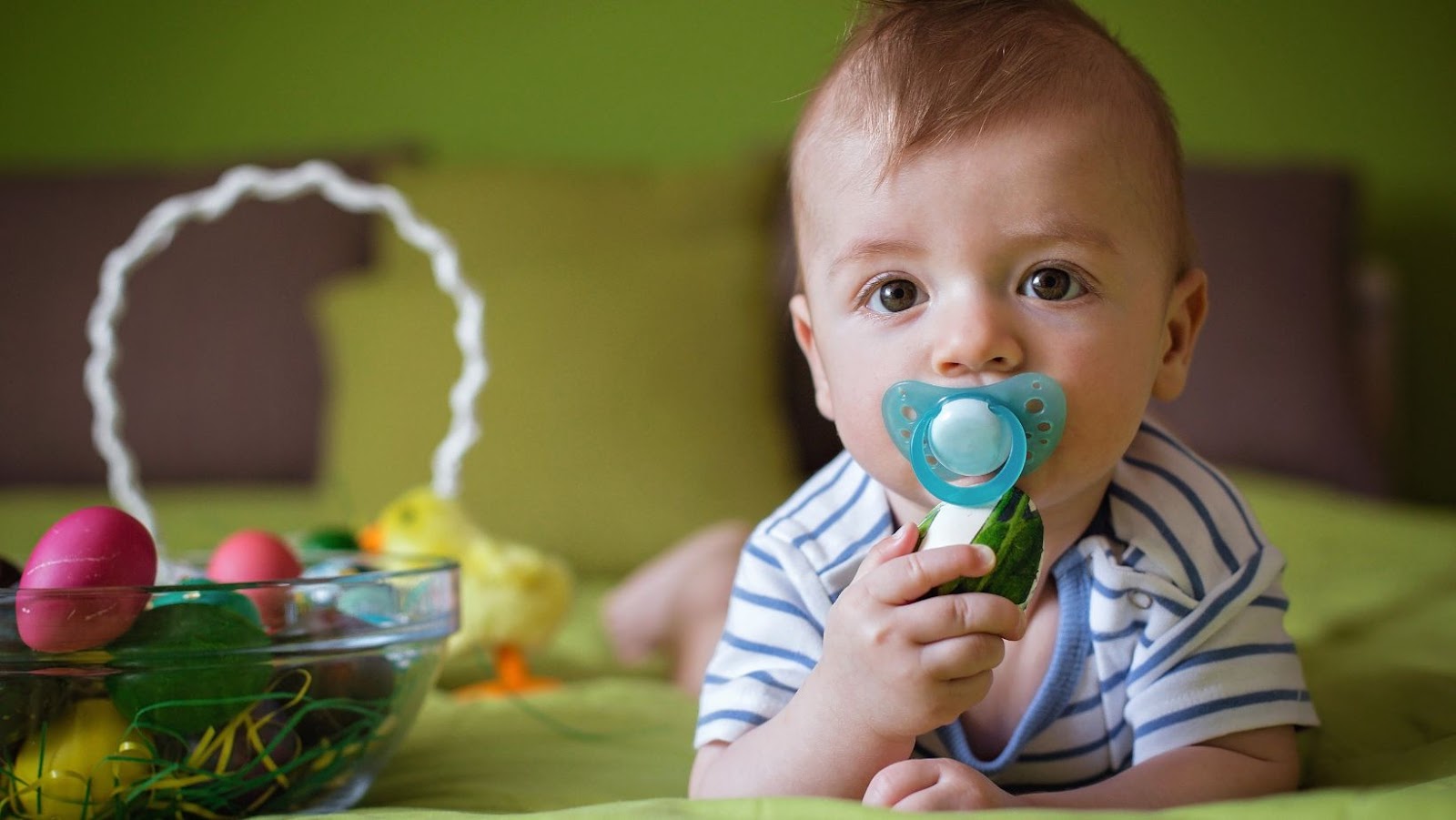 Serve kid-friendly food like vegetable frittata, deviled eggs, cupcakes, waffles, chicken, fruit tarts, fresh grapefruit juice, and some cocktails for adults. Having a get-together is an excellent way for your baby to spend time with the most important people in your life.
4. Plant Something
It'll be a remarkable experience to plant a tree or a flower, as Easter symbolizes rebirth. It'd be nice for each family member to participate and have their own plant. Have your baby take part by patting down the soil or pushing the seed down into the dirt. Label each pot with your name and the date it was planted. Place the pots altogether on one side of your garden. Take care of the plants and see how it grows each year. Do this activity every year and make your child help you plant more bushes, trees, and flowers as he grows older.
5. Easter Egg Decoration
Since your baby is still too young, other family members can participate in this activity. But you can still decorate an easter egg for your baby. Even if your baby can't lay his hands on the eggs and paint, he can still enjoy looking at the bright, colorful designs, patterns, and crafts. It's good to start this tradition and let him participate once he gets older.
6. Make an Easter Card
It's very rare to receive an actual greeting card these days. It'll be great to send an Easter greeting card to your family members, especially those you don't see often. Start by printing a photo of your baby's face. Then, also print a colorful easter egg and carrot design and cut it.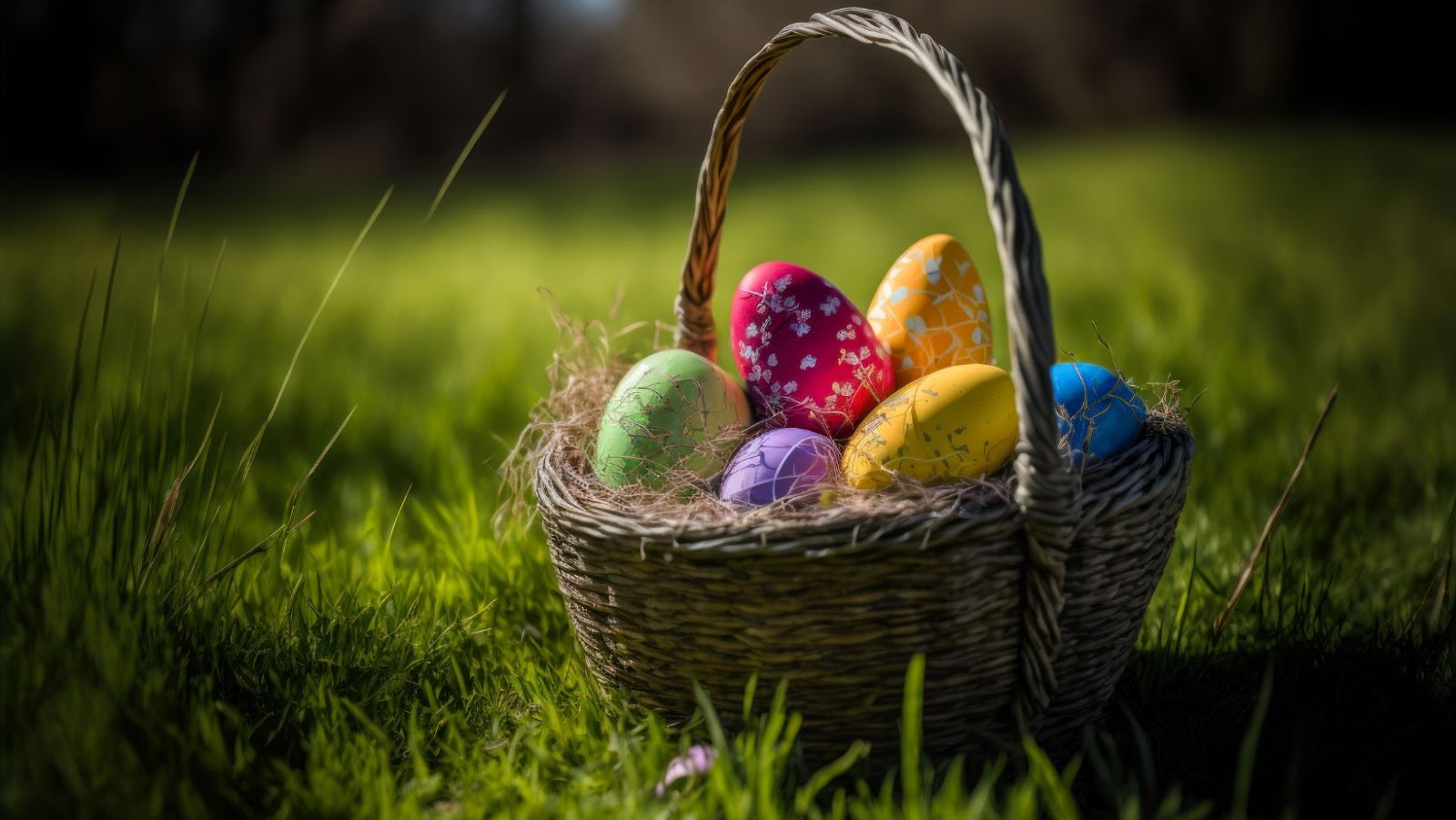 You can draw and cut out your egg and carrot pattern if you feel a little crafty. Decorate the card by pasting the cut-out patterns, then paste a picture of your baby onto one of the eggs. You can also add ribbons to make it prettier. And remember to write a special note for your loved one.
Final Thoughts
Getting together on holiday like Easter is a good family practice passed on from generation to generation. What makes it more special is if it's spent with the newest member, the babies, and the children. Continue this tradition and create new memories together as a family.