As Microsoft steps up its technology battle in Indonesia, it announced a strategic investment in Jakarta-based e-commerce platform Bukalapak. Microsoft is looking to use the investment to expand its Azure cloud computing services in the Indonesian market and help Bukalapak reach a broader customer base.
In this article, we'll discuss the advantages of Microsoft's investment in Bukalapak, and why this will benefit both companies.
Overview of Microsoft's investment in Bukalapak
Microsoft's investment in Bukalapak is significant, as it marks the first major move by the technology giant into the flourishing Indonesian tech landscape. With a population of over 260 million people and the fourth largest internet users, Indonesia offers a huge potential market for tech companies.
Bukalapak became one of Indonesia's most successful early venture-backed startups when it was founded in 2010. It developed an e-commerce platform allowing consumers to buy goods online, quickly gaining traction with local customers. Microsoft's investment will provide additional resources to accelerate its growth and expand its offerings in Indonesia.
It is expected that this collaboration will result in more innovative solutions from Bukalapak that could positively impact local businesses, including increased efficiency and customer-user experience.Microsoft's partnership with Bukalapak reflects its global strategy to expand its presence into emerging markets across Africa, Asia Pacific, Latin America and Eastern Europe. This strategic move shows Microsoft's commitment to helping digital startups solve some of their biggest challenges by leveraging the company's technology expertise.
In addition, Microsoft hopes to use this partnership to create stronger partnerships with other large corporations like Telkom Indonesia, which currently stands as Bukalapak's biggest investor. With their combined resources and expertise, they can develop more innovative products and services that cater to the Indonesian market's various needs.
The significance of the deal
The deal we are discussing is highly significant and has far-reaching implications for both parties. It provides a mutually beneficial agreement that will solidify an important relationship between each business. This partnership will deepen the exchange of goods and services, allowing for meaningful values to be created within the new framework.
It is important to understand what is involved in the deal, so that both parties can make the best use of their resources to achieve success. Knowing all of this agreement's ins and outs will ensure its implementation runs smoothly. For both enterprises to come out ahead, they must consider all of their respective strengths and weaknesses and how they can capitalize on opportunities presented through this partnership. With a clear idea of what everyone stands to gain, negotiations can confidently move forward in good faith.
Microsoft steps up Indonesia tech battle with Bukalapak deal
Microsoft's recent strategic investment in Bukalapak, an Indonesian e-commerce company, is part of the company's ongoing mission to expand into the Indonesian market. This move is part of Microsoft's larger aim to solidify its presence as a key player in the fast-growing tech industry in Southeast Asia.
Let's examine why Microsoft's move into Indonesia through Bukalapak is important and what it means for both companies going forward.
Microsoft's strategy to gain market share in Indonesia
As part of its strategy to gain market share in Indonesia, Microsoft has signed an agreement with Indonesian e-commerce giant, Bukalapak. The deal is worth $350 million and will give Microsoft access to a range of products and services for small businesses. It will also provide access to a range of popular online payment technologies.
The partnership between Microsoft and Bukalapak is important in both companies' efforts to gain a larger piece of the Indonesian e-commerce market. The partnership is also a way for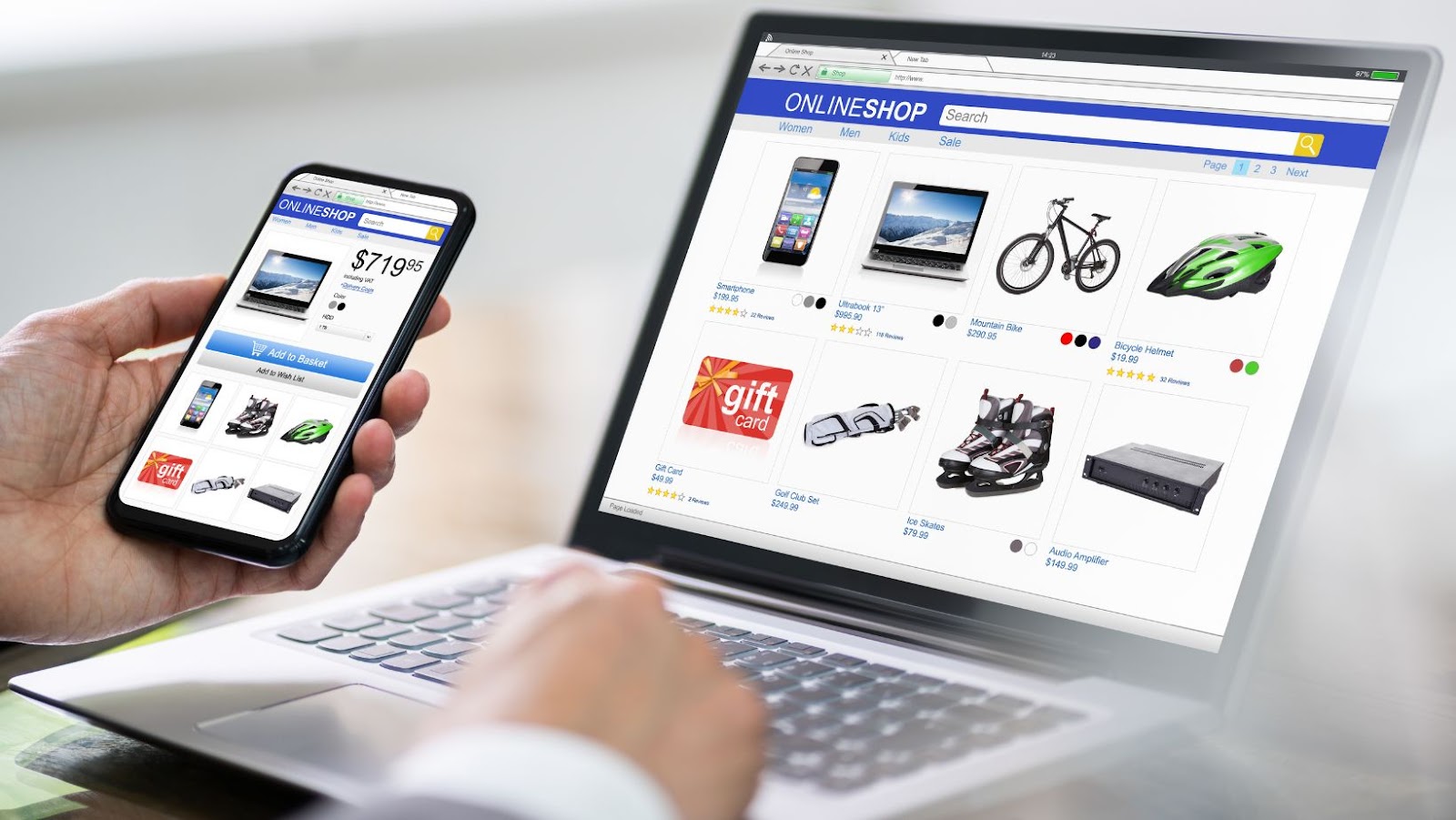 Microsoft to gain more insight into the local Indonesian market, access new technology solutions, expand its existing services and products that consumers are already using in Indonesia, as well as tap into the large customer base that Bukalapak has developed since launching just over five years ago.
Furthermore, this move allows Microsoft to leverage their position as one of the world's largest technology companies while complementing specialized e-commerce solutions offered by Bukalapak. This is expected to lead to better performance rates and improved user experiences compared to smaller local competitors or foreign players in the region who have not been able to adjust their solutions on such functionality levels yet.
Microsoft's long-term goal with this deal is likely to ensure they become an established name within the Indonesian digital economy scene within the next decade, as well positioning themselves strategically for future success in this hyper competitive landscape.
The potential benefits of the Bukalapak deal
The recent strategic cooperation between Microsoft and Indonesian e-commerce platform Bukalapak is expected to benefit both firms tremendously. The agreement will allow Microsoft to expand its presence within the region while also opening a pathway for Bukalapak to leverage the resources of a big tech firm and gain access to international markets.
For Microsoft, the deal presents numerous advantages. First, the firm will be able to capitalize on Indonesia's huge population base and rapidly growing middle class, both of which are essential conditions for the success of e-commerce players such as Bukalapak. Additionally, Microsoft's investment in Bukalapak will enable the firm to diversify its business portfolio – from consumer products and services into digital commerce.
This move could further increase profits by providing an additional market for existing products and services and allowing traction for entirely new offerings such as cloud services, gaming experiences and advertising platforms.
Moreover, since Microsoft already widely established in many markets worldwide, its involvement in Bukalapak provides a good opportunity for global expansion – by gaining access to Indonesia's large consumer base through this deal (and potentially other countries within Southeast Asia), it also positions itself well against competitors such as Google who is planning on expanding its operations there too. All these dynamics offer great rewards if their efforts pay off; nothing trumps having a bigger piece of the pie.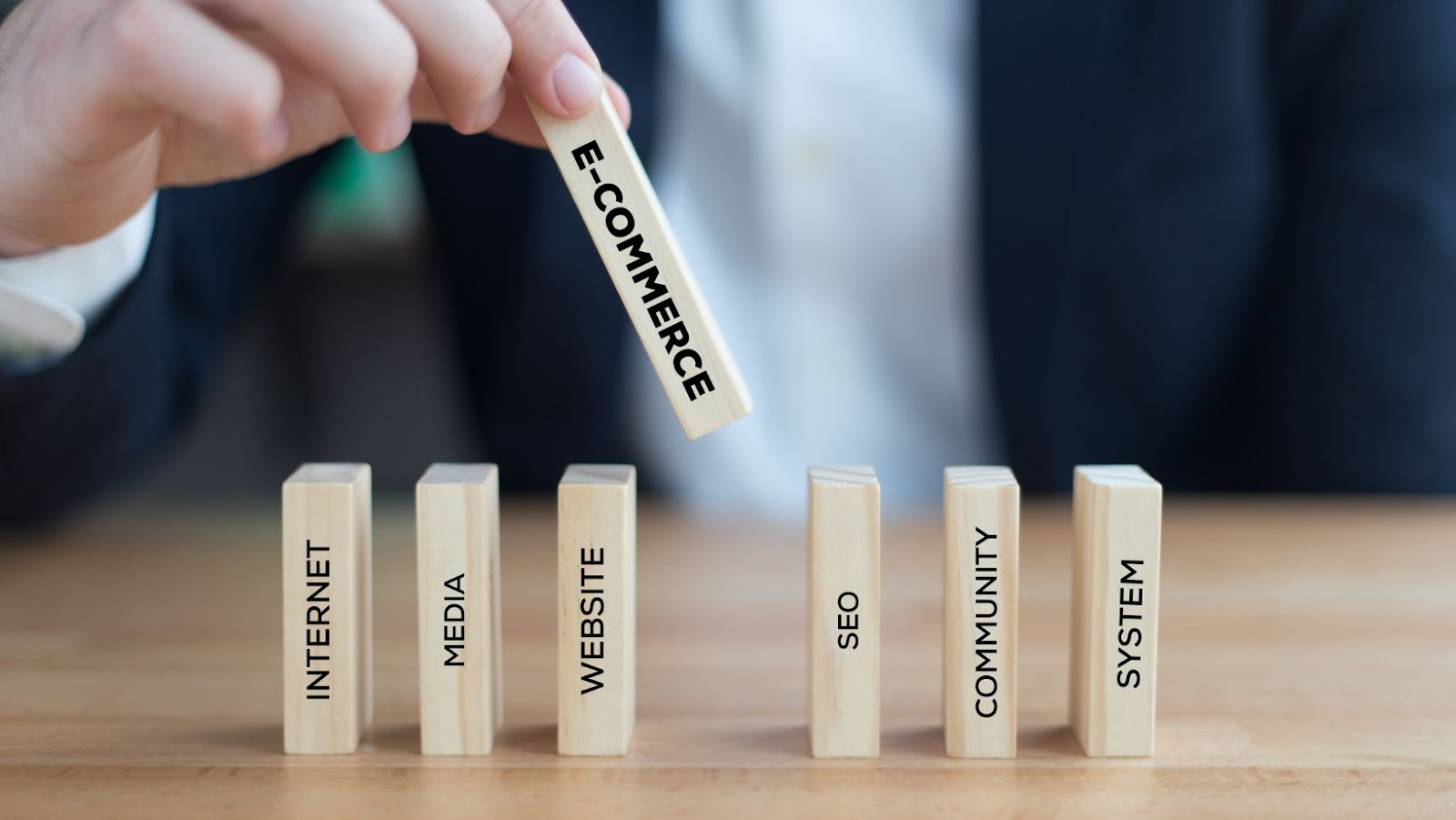 On the flip side, this agreement can also be beneficial for Bukalapak – which has grown exponentially over the last few years on account of its innovative approach of catering to local needs (such as offering door-to-door deliveries)– however being part of this collaboration with Microsoft could position them even better against their main competitor Tokopedia.
Moreover, besides receiving money from one of today's biggest technology giants, they're likely to gain access into international markets and more resources/opportunities than with their current situation performing mostly within Indonesia's boundaries only. Finally for end users (consumers), this merger could mean enhanced offerings through technology integrations – allowing them to improve their online shopping experience further!
Impact on the Indonesian Tech Ecosystem
Microsoft's recent investment in Indonesia's leading ecommerce platform, Bukalapak, has significantly impacted the Indonesian tech ecosystem.
This strategic move by Microsoft benefits the technology industry and the economy as a whole.
This article will discuss the effects of Microsoft's investment in Bukalapak and what it means for the country's tech industry.
Increased competition in the Indonesian tech market
Microsoft's investment in the Indonesian e-commerce platform Bukalapak has had a major impact on the Indonesian tech ecosystem, creating increased competition between the companies in the market. Microsoft has seen the move as a bid to gain a foothold in this emerging market and expand their presence in Southeast Asia.
Microsoft's strategic investment will allow them to capture more of Indonesia's rapidly growing tech market, projected to hit $100 billion by 2025. In addition to gaining access to wider customer base, this alliance also brings Bukalapak into Microsoft's network of online services and data-driven solutions, allowing them to compete more effectively against bigger players like Amazon and Google.
The move will also create opportunities for partnerships with other companies within Microsoft's expansive ecosystem, where they can leverage their technology and resources. For example, Microsoft recently announced an acceleration program focused on helping entrepreneurs grow their businesses nationwide. This could open up potential collaborations with Bukalapak to help Indonesian startups break into new markets beyond national borders.
The competition created by Microsoft's Bulgarian investment may make it more difficult for smaller players without sizable resources or established products to compete with larger competitors like Google and Amazon who have already made sizeable investments in Indonesian tech ecosystems over the years. However, these dynamics may also create an environment of healthy innovation as some local startups become more motivated to build better services and products to stand out.
Increased investment in Indonesia's tech sector
Microsoft's recent investment in Indonesian e-commerce giant Bukalapak will likely positively impact the Indonesian tech ecosystem. The investment, alongside existing initiatives such as Microsoft's Enterprise Mobility + Security Services and Azure on-prem (Hybrid Cloud) solutions, will create new opportunities for growth and innovation.
This partnership is expected to increase innovation, expertise and resources for developing sophisticated technology products in Indonesia. It will support indigenous startups and established firms looking to build or implement enterprise-grade systems that span multiple services and databases.
According to Google and Temasek Holdings, the deal also signals confidence in Indonesia's growing digital economy, which is estimated to reach US$130 billion by 2020. Moreover, Microsoft's investment in Bukalapak has potential not just for creating further synergy between stakeholders, but also opening up the possibilities of collaboration between firms operating under different business models in different countries.
The potential benefits associated with increased foreign investment are significant:
Greater access to capital
Improved access to markets
Greater customer base
Improved talent recruiting capabilities
New sources of innovative thinking
Potentially better partnerships with local players
Expanded customer base
Better customer service
Stronger competitive positioning worldwide, among others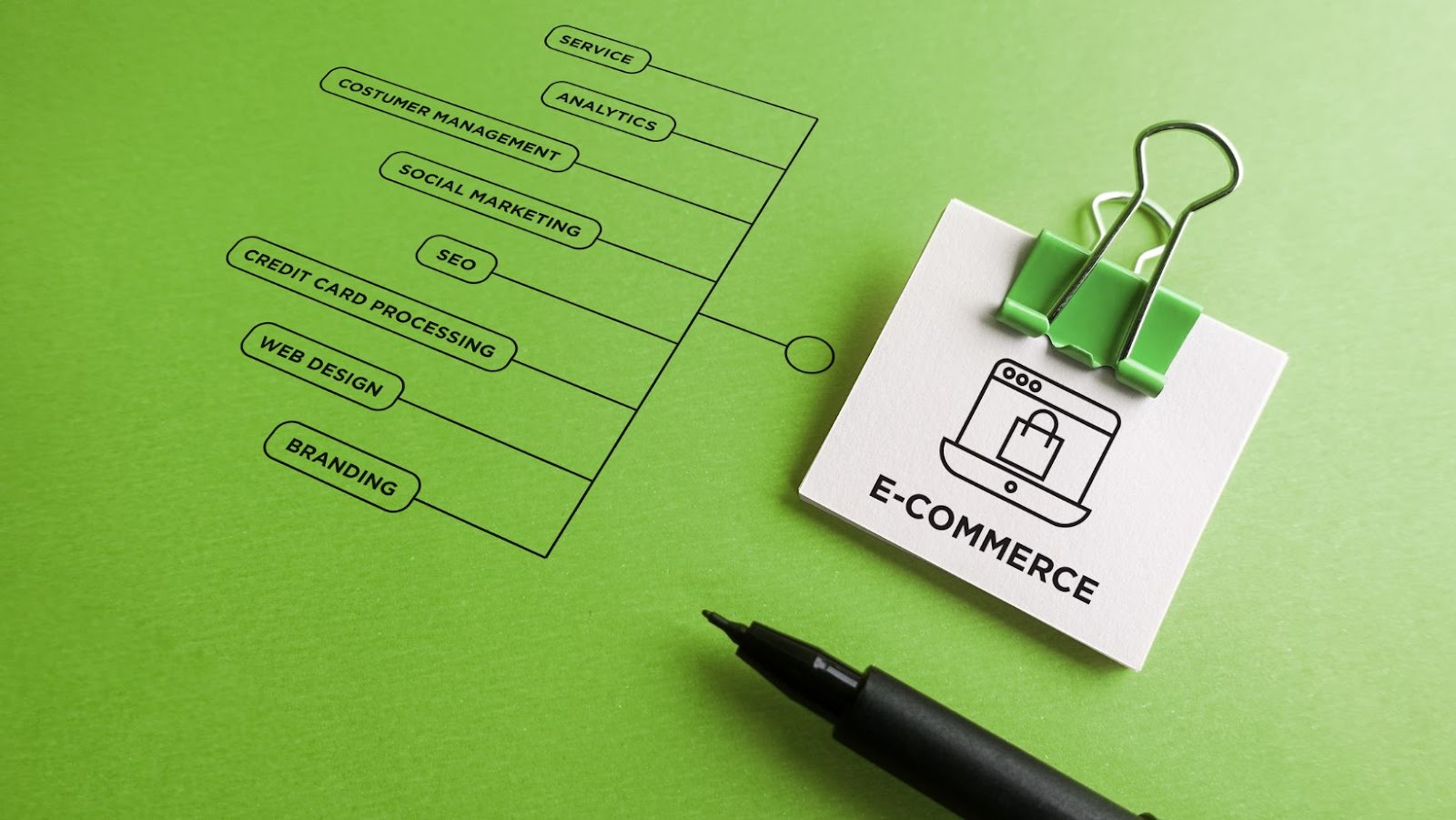 In addition, Microsoft's presence in Indonesia could incentivize other multinational companies to enter or strengthen their respective positions on the Indonesian market. The collaboration between the greatest global technology companies — both local giants like Go-Jek and multinational giants like Microsoft — can lead to improvements in job growth opportunities, investments into necessary infrastructure development projects, economic convergence across sectors, as well as a beneficial knowledge transfer from abroad into Indonesia's booming tech landscape.
Benefits to Bukalapak
Microsoft's investment in Bukalapak is a great step forward in Indonesia's tech battle. This partnership will benefit both parties, giving Bukalapak access to Microsoft's large customer base and additional development resources.
The advantages to Bukalapak include increased visibility, increased customer base, access to analytics, and technical support. We will explore these benefits and more in detail in this article.
Access to Microsoft's resources and expertise
One of the main benefits of Microsoft's investment in Bukalapak is the access to Microsoft's resources and expertise. Because Microsoft is more experienced in the tech space, it can provide Bukalapak with experienced technical and business professionals who can assist in the company's development, innovation and international expansion. In addition, Microsoft has a vast range of resources that, combined with its expertise and network, could prove instrumental to Bukalapak.
These resources could include access to Microsoft's wide range of technology platforms such as Azure or Office 365; or assistance in modernizing their infrastructure using DevOps or artificial intelligence (AI) systems. As well as technological developments, Microsoft offers a wealth of business expertise that could help guide strategic decisions, foster development and growth for companies such as Bukalapak, and innovation for bottom-line competitiveness. With all these tools under its disposal, this partnership provides immense potential for both companies!
Increased visibility for Bukalapak
Microsoft's investment in Bukalapak, a popular Indonesian e-commerce platform, has serious implications for the digital industry in Indonesia. It validates the digital media and e-commerce industry in Indonesia and provides Bukalapak with increased visibility both domestically and globally.
Through its heavily strengthened marketing efforts combined with the branding boost of having a leading global tech player such as Microsoft as an investor, Bukalapak's profile is set to benefit greatly from the influx of capital. In addition, it recently emerged as a contestant for "Most Diffusion Award" at an annual event recognizing successful business models in Southeast Asia. Such recognition further increases its domestic popularity while demonstrating to its international partners that they are contracting with a genuine player in what is proving to be an increasingly robust Indonesian e-commerce landscape.
Undeniably, the investment will impact how businesses are run nationwide and serve as a remarkable triumph for Indonesia's tech sector. Moreover, through this strategic partnership between Microsoft and Bukalapak, both parties can look forward to mutual growth through better services that meet consumer needs and wishes more effectively.
Conclusion
Microsoft's investment into Indonesia's e-commerce platform Bukalapak provides several advantages to both companies. Microsoft's increased presence in the Indonesian market gives it access to the country's e-commerce sector, representing a significant economic opportunity.
The deal also benefits Bukalapak, as this partnership affords them access to Microsoft's cutting-edge technology. This will allow them to more efficiently manage their databases and provide greater reliability and security for their customer data.
Microsoft also brings extensive resources in the form of capital and publicity that can potentially help expand Bukalapak's reach and product development capabilities. Finally, with this deal, Microsoft has undertaken an aggressive strategy to expand its presence in Asia while consolidating Indonesia's position as a regional hub for innovation, commerce and growth.
tags = microsoft deal with bukalapak, bukalapak indonesian e-commerce company, indonesian bukalapak microsoft gic emtekdagareuters, indonesian bukalapak microsoft singapore emtekdagareuters, indonesian bukalapak 234m singapore gic emtekdagareuters, bukalapak 234m microsoft gic emtekdagareuters, sale bukalapak microsoft gic emtekdagareuters, microsoft strategic investment, indonesian unicorn private companies, latest example of global tech