Jeff Blackburn, longtime Amazon executive, is set to return to the company to lead its new entertainment unit. After a brief hiatus, Jeff is back to oversee Amazon's foray into the entertainment industry. His return marks a shift in strategy and signals Amazon's commitment to a more immersive and entertaining customer experience.
In this article, we'll look at the details of Jeff's return and its implications for Amazon's mission.
Background on Jeff Blackburn
Jeff Blackburn is a longtime executive of e-commerce giant Amazon. He first joined the Seattle-based retail giant in 1998, shortly after Amazon began operations as an online bookstore. Since then Blackburn has been at the center of many of Amazon's key initiatives and operations and was pivotal in establishing and expanding the company into a worldwide presence, with operations in multiple countries around the globe.
Blackburn left Amazon for a brief hiatus at the start of 2017, but now he's back at the helm leading a newly created entertainment unit within Amazon. This new division produces original content for Prime Video, Amazon's streaming service offering movies, television shows and exclusive programming. This move signals that Amazon is getting serious about its competition with rival streaming services such as Netflix and Hulu.
Blackburn brings deep experience to his new role after two decades with Amazon and overseeing milestones such as first international expansion into Japan in 2000, launch of free shipping with Prime membership in 2005 and Prime Now delivery service in 2014. Now he will be tasked with propelling the company further by forming an entertainment empire that can stand up to those created by others in the industry such as Disney.
Summary of his return to Amazon
Longtime Amazon executive Jeff Blackburn returns to the company following a brief hiatus. He will lead a new entertainment unit dedicated to developing and producing streaming content. This will include movies, television series and other Amazon Prime streaming service programming.
Blackburn was most recently Senior Vice President of Business Development, overseeing US and International negotiations for books, music, and video content licensing agreements. He was also responsible for launching Prime and developing Prime Video into one of the leading subscription video services in the US. Before joining Amazon in 1998, he worked as an executive at Citibank in New York City for five years.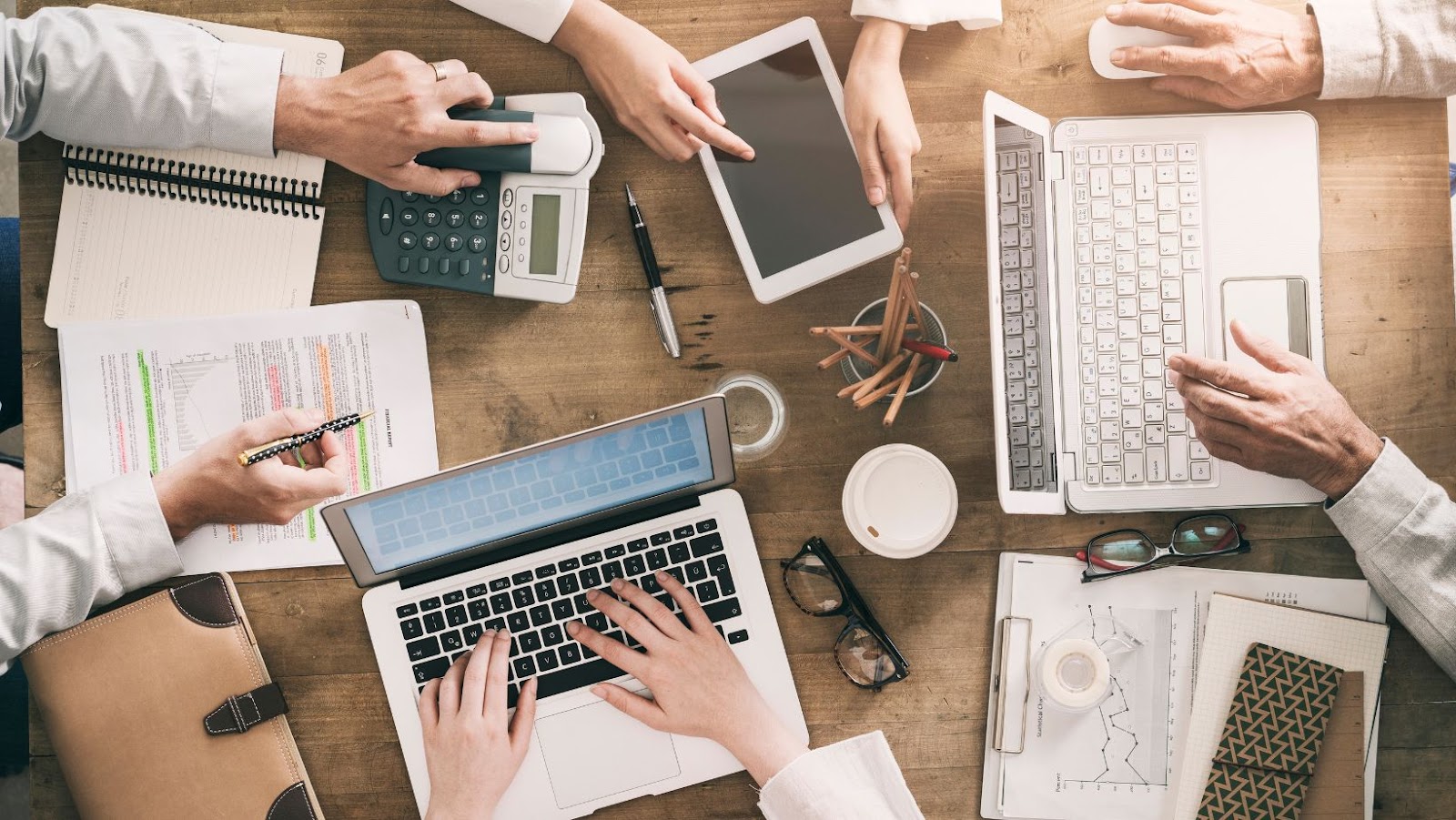 With nearly 20 years of experience at Amazon, Blackburn has been integral in driving many strategic initiatives, making Amazon one of the most successful companies in history. His vast knowledge of digital ecosystems, technology architectures, licensing deals and relationships should be invaluable to Amazon as they move forward with their plans to expand their subscription video offerings through original programming.
Jeff Blackburn's Career at Amazon
Jeff Blackburn, a veteran Amazon executive, recently returned to the company after a brief hiatus to lead a newly formed entertainment unit.
Blackburn has been an integral part of Amazon's success, having been with the company since its early years and now rejoining it after some time away.
This article takes a look at Blackburn's career at Amazon and the impact he has had on the company.
His early career at Amazon
Jeff Blackburn began his career at Amazon in 1998, two years after its founding. Initially joining as a business analyst, he quickly rose and became Senior Vice President of Business Development in 2000. His key contributions included Amazon's foray into digital media sales like music and video downloads. He was later promoted to Vice President of Corporate Development and was responsible for mergers & acquisitions.
He served twelve years with the company before leaving in 2011 to spend time with his family. During that time away from Amazon, he founded a venture capital firm. This brief hiatus was followed by a return to the fold when he rejoined Amazon in 2013—this time as Senior Vice President of Business Development and Digital Entertainment, heading up content investments including original shows for television, mobile devices, and the web. In addition, he currently oversees Prime Video which has been an instrumental part of making Prime the star revenue-driver it is today.
His role as Senior Vice President
Jeff Blackburn is Amazon.com's Senior Vice President of Business, leading the company's new entertainment unit. As part of this responsibility, Jeff is responsible for the product strategy and delivery of original content, hardware devices and digital media experiences. He also leads a team that partners with networks, studios and independent producers to develop content that appeals to customers across multiple platforms and around the globe.
Jeff returned to Amazon in 2018 after two years away from the company. During his absence from Amazon, he served as Co-Founder and CEO of CareZone, an online healthcare service platform dedicated to helping families manage their medical care needs from home.
At Amazon, Jeff has served in many roles over an impressive 15-year career spanning marketing and business development, operations and technology innovation. Additionally, he was instrumental in launching Amazon Studios – a TV streaming service producing Emmy Award-winning original series like Transparent and Alpha House and movies such as Manchester by the Sea and The Big Sick which earned a Best Picture nomination at the 2018 Academy Awards.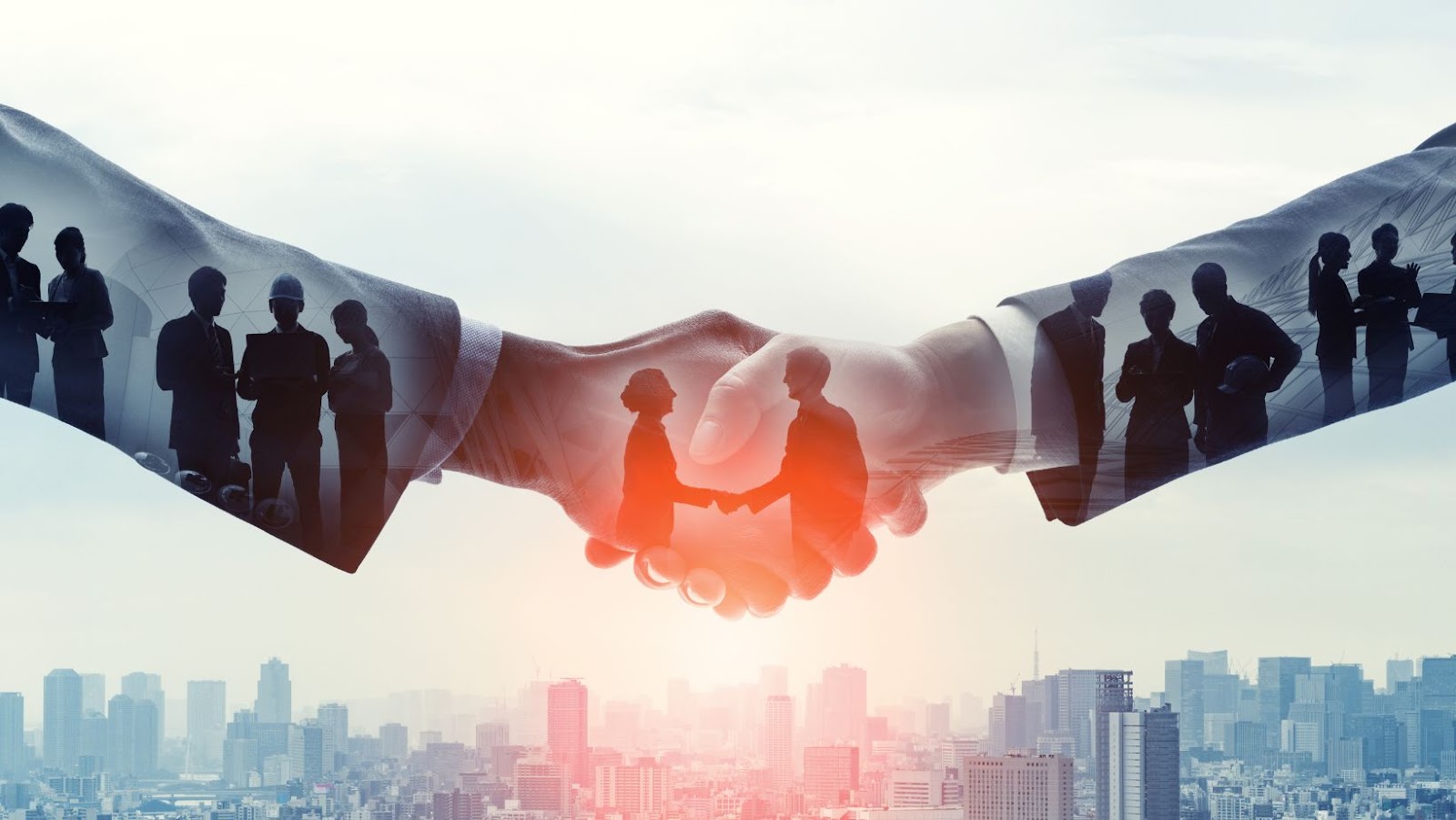 In 2016 he was appointed Senior Vice President of Business Development where he created strategies around mergers & acquisitions that enabled Amazon Web Services growth into the thriving business it is today while helping other leaders including Jeff Bezos transform Amazon into a premier entertainment provider with video streaming, content production, video services such as Prime Video Direct or IMDb Freedive plus many more offerings now available through Prime Video channels like NBCUniversal's Seeso or HBO Now.
His brief hiatus from Amazon
In June 2016, Jeff Blackburn announced leaving Amazon after serving since 1998. He took what he referred to as a "well-deserved" sabbatical from the company after almost two decades of service. During his time away from Amazon, Blackburn continued pursuing his passion for media and entertainment as an investor and partner to new companies through public speaking engagements.
In March 2018, Jeff Blackburn returned to Amazon as a leader in the newly created Entertainment division. In this role, Blackburn will focus on developing new modes for interacting with entertainment content across streaming media services such as Prime Video and traditional linear content platforms such as broadcast and cable TV. He'll also lead initiatives to expand the company's investments in production, distribution, and other activities related to audience development.
Longtime Amazon exec Jeff Blackburn returns after brief hiatus to lead new entertainment unit
After taking a brief hiatus, longtime Amazon exec Jeff Blackburn is returning to the tech giant to lead its new entertainment unit.
With his years of experience in the industry, Blackburn is expected to bring a wealth of knowledge to the team and help Amazon further expand its reach into the entertainment world.
This article will discuss the details of Blackburn's background and what his return might mean for Amazon.
Amazon's new entertainment unit
Amazon's new entertainment unit will be lead by long-time Amazon executive Jeff Blackburn, who recently returned from a brief break from the Company. The entertainment unit and services group will be part of Amazon's Prime Video business, aiming to develop original content and support video streaming initiatives.
With Jeff Blackburn at the helm, this venture is an exciting development for Amazon's entertainment portfolio. Earlier this year, Amazon reported that its Prime Video service had crossed 200 million subscribers worldwide. Amazon also recently announced a major step into creating original content through its production arm – Amazon Studios – which has released critically acclaimed and award-winning shows like Transparent, The Grand Tour, and Fleabag.
With his long tenure at the company and experience in launching new services such as Prime Now and global growth initiatives for AWS, Jeff Blackburn has been entrusted with bringing fresh perspectives to Amazon's video streaming services.
In addition, he will be responsible for driving strategic decisions concerning all facets of the development of original content for streaming on Prime Video platforms worldwide, including programming acquisitions and operational expansions among other key roles in this all-important business segment.
Establishing such a dedicated unit within Prime Video demonstrates Amazon's commitment to advancing its reach into delivering captivating entertainment experiences worldwide to its customers.
Jeff Blackburn's new role as head of the unit
Returning to his former role at Amazon, longtime Amazon executive Jeff Blackburn has been hired to lead a new entertainment unit within the organization. Mr. Blackburn will be responsible for discovering and developing new streaming services from content creators such as theater companies and other television and film sources. He will also oversee the production of the expanding range of Amazon's original content offerings for its Prime Video subscriber service.
With his impressive background in both technology and entertainment, gaining developed over his stints at Amazon since its early days, Mr. Blackburn is well-suited to leading in this capacity. With 28 years of experience at the company, he has a deep understanding of the technology behind Amazon's developments and an impressive network of industry contacts formed through his long tenure in various executive roles. This wealth of knowledge combined with his recent focus on tech investor activities at Hardwire Capital makes him perfectly prepared to take on this new challenge.
Amazon's strategy with the new unit
Amazon is counting on Jeff Blackburn and his new unit to help propel the company's strategy of becoming a leading cloud services provider. The unit will focus on developing new technologies, giving customers access to cutting-edge Amazon products and services, expanding strategic alliances, and exploring potential investments in the cloud computing space.
In addition, Amazon plans to use Blackburn's talent for uncovering innovative startups that fit nicely within their digital transformation mission. He will target opportunities with high growth potential and help to establish collaborations between established tech leaders that can provide added value for customers.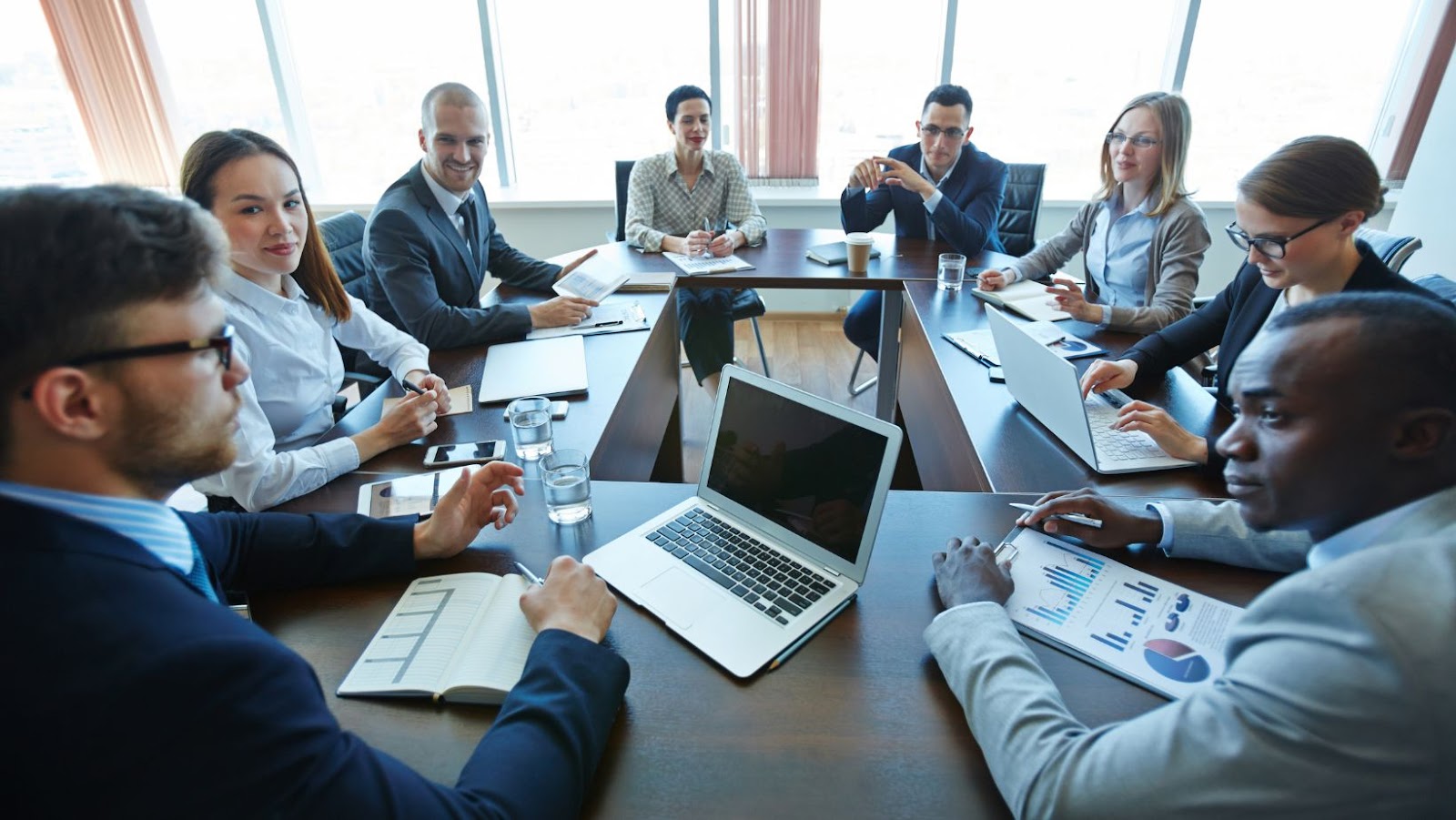 Blackburn will be positioned as the ambassador of Amazon's "long-term vision" which includes offering customers a greater range of tailored cloud services to enable next-generation digital transformation initiatives. He'll work closely with Amazon Web Services (AWS), Amazon Marketplace, and other parts of the organization to facilitate these transitions by promoting initiatives that add value across all business units. In addition, he will support acquisitions and strategic partnerships where appropriate.
Impact of Jeff Blackburn's return to Amazon
Jeff Blackburn's return to Amazon, Inc. as Senior Vice President of the newly created Entertainment unit is seen by many as a key move for the retail giant. Blackburn led Amazon's growth initiatives and boasts deep knowledge of the company's forward vision. This means other companies will have to look at how they can counter, or even partner with, Amazon's expansive portfolio of digital and physical products rapidly increasing their presence across different industries.
Blackburn brings with him more than 20 years' worth of experiences at Amazon and good relationships with many tech partners worldwide—something invaluable when you're trying to develop new businesses by leveraging existing systems or bringing new technology into your organization.
He will no doubt be crucial in ensuring that Amazon meets its digital entertainment goals such as launching a streaming video service or competing directly with Apple Music and Spotify regarding online music services. His experience developing international market channels will also support expansion plans abroad. Jeff Blackburn's return to Amazon instills confidence in its vision of globalization while bringing leadership and creativity back into the fold — two qualities that continue to make this company a major player in multiple markets worldwide.
Future of Amazon's entertainment unit
The return of Jeff Blackburn as senior vice president for Amazon's new entertainment unit is an exciting development for the tech giant. The longtime Amazon executive, who left the company in 2018 and had been rumored to be considering opportunities at other tech companies, brings with him a wealth of experience and understanding of how to leverage the company's technology and business acumen capabilities.
Blackburn has expressed his enthusiasm at returning, noting that Amazon has immense potential for entertainment. He believes new paradigms can be created within streaming and retail, using data, machine learning, AI and more with the right vision and partnership.
This means that Amazon has the opportunity to blend traditional broadcast formats with unique streaming experiences – offering an added layer of services on top of VOD platforms. Blackburn will also bring his knowledge from working in content curation during his time as VP at Spotify – where he was instrumental in developing personalized playlists and live audio broadcasts from partners such as Apple Music and BBC Radio 1.
Jeff Blackburn's return signals a renewed focus on creating cutting-edge entertainment products for Amazon customers worldwide – allowing them to access unique content traditionally only available via cable or broadcast providers. With seemingly limitless possibilities for streaming, retail and data-driven services; Amazon's entertainment unit will have access to an impressive arsenal – it will all come down to how Jeff Blackburn leads this team forward in bringing this potential technology into reality.
tags = seattle tech giant, amazon spent $11 billion on video and music content, svp jeff blackburn jeff bezosbishopgeekwire, internal jeff blackburn bezosbishopgeekwire, internal svp blackburn bezosbishopgeekwire, svp blackburn jeff bezosbishopgeekwire, jeff blackburn jeff bezosbishopgeekwire, longtime amazon executive jeff blackburn, blackburn returns to entertainment unit