Pomelo, a Latin American fintech payment infrastructure platform, has raised $9 million in Series A funding from investors from both countries, including BIVA, Kaszek Ventures, Mastercard, QED Investors, and Endeavor Catalyst.
This funding will be used to build out the infrastructure for Latin American fintechs to provide payment services for users. This series A funding round will enable Pomelo to further expand and innovate to deliver more financial services for its customers.
Overview of the Payment Infrastructure
Pomelo is an advanced payment infrastructure that enables international payments and money transfers through partnerships with local and global financial services. The company's platform offers a unified solution for digital banking, cross-border transactions, credit scoring and card acquiring across borders–all in one integrated system. This makes it easier for fintech providers in Latin America to set up operations quickly, at scale, and compliantly.
Pomelo's payments infrastructure is customized specifically for those in the LATAM region — allowing firms to easily acquire new customers with tailored onboarding processes, improve fraud prevention strategies and offer localized payments options like bank transfers across multiple currencies and countries. Additionally, Pomelo provides solutions such as sender/receiver matching, Bank Identification Number (BIN) lookup service to help reduce fraud risk. It also supports multi-level approval processes so that businesses are able to manage a large number of customers within the same workflow – ultimately providing them with greater control over their cash flow.
Moreover, Pomelo offers its clients further access to working capital funding solutions so that merchants can better support the growth of their businesses without the worry of having additional debt financing or long setup times needed for traditional bank loans or other fast-funding solutions when there are shortage of cash flows. Through their Advanced Payments Cloud technology platform (APC) powered by their proprietary Application Program Interface (API) enables commercial transactions between counterparties using alternative currencies such as Bitcoin (BTC), Ethereum (ETH), Litecoin (LTC), DASH, etc., as well as FIAT currencies such as U.S. dollars without requiring transactions to be held at an exchange. This makes transactions more convenient and secure than ever before due to cryptographically secure network protocols used during exchanges between parties involved in trades – resulting in fewer potential risks associated with bad actors exploiting trustless environments such as DEXs until now.
Overview of Pomelo
Pomelo is an innovative and forward-thinking company that is helping to revolutionize Latin American and other parts of the world's fintech industry. Founded in 2019, Pomelo works to provide important infrastructure solutions needed to support Latin America's growing digital payments economy and has recently announced a massive $9 million capital raise to further their mission.
At its core, Pomelo develops cutting-edge payment systems that allow businesses and users on two sides of a transaction to connect easily, securely and quickly. These services are designed to be highly convenient for both merchants and customers looking for payment platforms that offer instant selectable payments options.
For merchants, Pomelo provides simple tools that allow them to sell their products more easily online while keeping all the data safe. The platform also allows organizations who want to start accepting recurring payments or direct carrier billing (DCB) services without spending large amounts of time or resources building the infrastructure from scratch. For customers, Pomelo offers new levels of access with some key features like one-click checkout which makes it easier for them to quickly make purchases or pay bills without having to navigate complicated user interfaces or worry about identity theft.
In addition, the platform offers analytics so users can track their data in near-real time in order to better understand customer behavior, predict trends and detect fraud in the system with increased accuracy than traditional methods. Overall, Pomelo's goal is to build perfect transactions through empowering small businesses through technology across LatAm's underserved markets.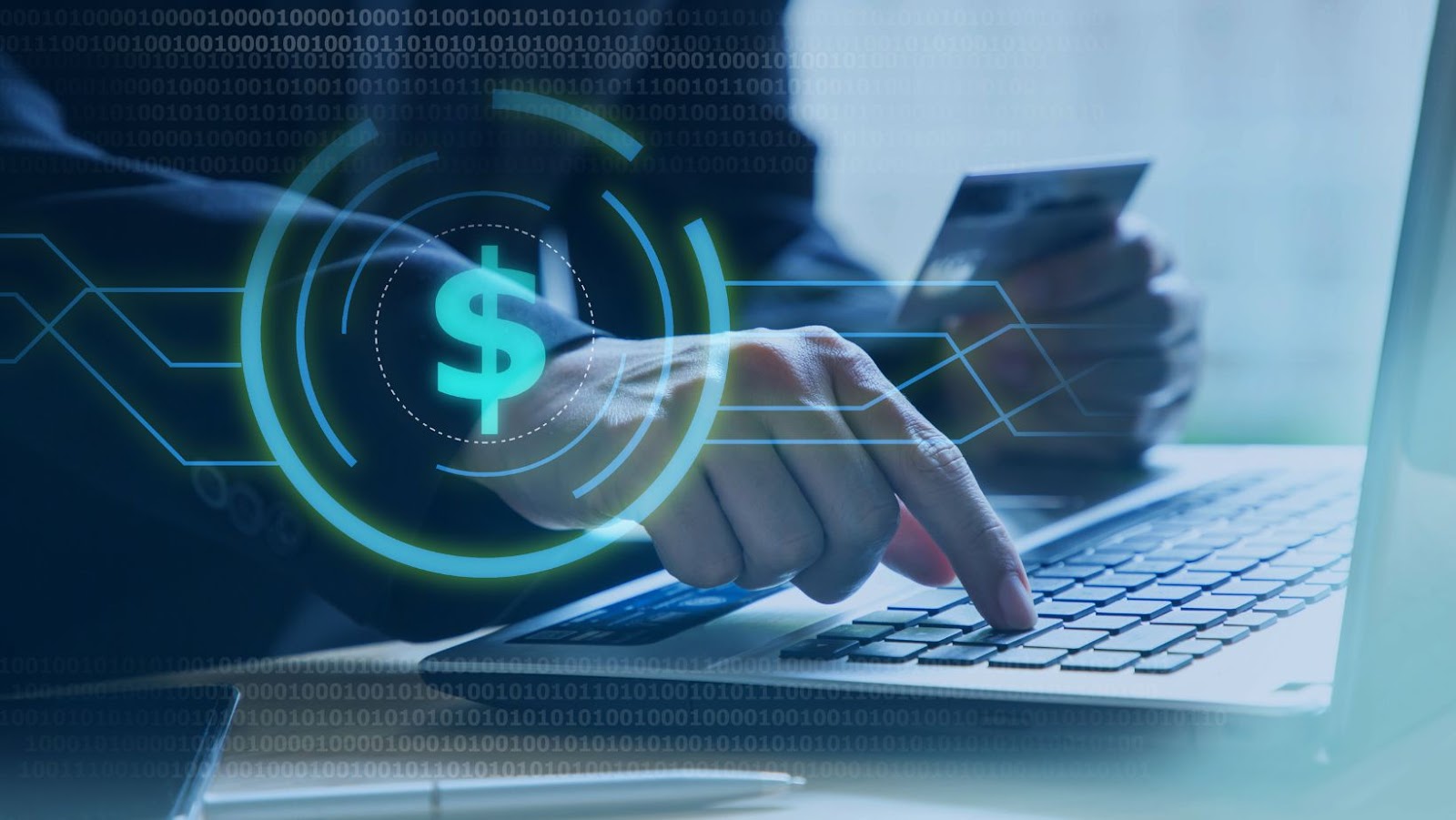 Background
Pomelo is a Latin American payments infrastructure company that has recently raised $9M in Series A funding to build a payments infrastructure for LatAm fintechs.
The goal of the company is to provide a trusted, secure, and compliant platform for existing and emerging payments companies, banks, and retailers. With the new funding, they plan to expand their payment processing capabilities and build a comprehensive infrastructure that includes automated processes, fraud detection and prevention, and analytics.
In this article, we'll take a look at their funding, their mission, and their plans to build a payments infrastructure for LatAm fintechs.
The Growing Fintech Ecosystem in Latin America
The Latin America fintech ecosystem is a rapidly growing market due to its large consumer base and the availability of funds from venture investors. According to data from the Jane Street Capital Fintech Global Edition 2019 report, LatAm received a total investment of over USD 3.2 billion through more than 350 financing rounds in 2018. This number exceeds the previous year's record of USD 2.3 billion raised by roughly 300 companies, representing almost 50% growth YoY.
Latin American countries also offer significant opportunities for banking and payments innovation given their earlier adoption of mobile devices and ubiquitous internet access. Mexico, Chile, Brazil, and Colombia in particular have become hot spots for fintech investment activity that serve as major drivers for Latin America's burgeoning payments ecosystem. Several players are impacting the markets in this region with different types of products – from cross-border remittances, technologies for B2B payments and international banking solutions to POS payment solutions, card issuing services and e-wallet payment systems for retail customers.
One such company is Pomelo that recently raised $9M in a Series A round led by Bessemer Venture Partners. The funds will be used to build their infrastructure that enables local fintechs to provide digital payment activities at scale using advanced fraud-detection technology, connectivity with banks in multiple countries, full stack tools and APIs for online operations across multiple geographies – all enabling modern customers to transact safer, securely and faster than ever before.
The Need for a Payment Infrastructure
Latin America suffers from an acute absence of a unified payments infrastructure, leaving most of the industry relying on antiquated solutions such as cash and checks. As a result, many fintechs have struggled to thrive in the face of high transaction costs, long payment times and limited markets. To address this challenge, Pomelo recently raised $9M in Series A funding to build a payments infrastructure that connects fintechs across Latin American countries.
This new payments solution is designed to facilitate faster and more reliable digital payments among consumers, merchants and financial institutions in Latin America. With this infrastructure in place, fintechs can build financial products with low fees and shorter payment times for their customers. The end product will enable true borderless banking for those previously underserved by traditional banking systems. innovative technologies such as machine learning (ML) software will also be implemented to detect fraudulent transactions more efficiently than ever before.
Pomelo's novel approach is revolutionizing the landscape of financial services in Latin America by allowing companies to leverage its secure platform for transactions that are free from middlemen interference or regulation scrutiny while providing better experiences for their users. This mobile-first payment solution helps lower costs incurred by traditional payment solutions while enabling users to transact everyday payments quickly without worrying about regional restrictions or costly transaction wait times. Ultimately, it is paving the way for modernized digital financial products tailored specifically to the Latin American market — something that has been absent until now.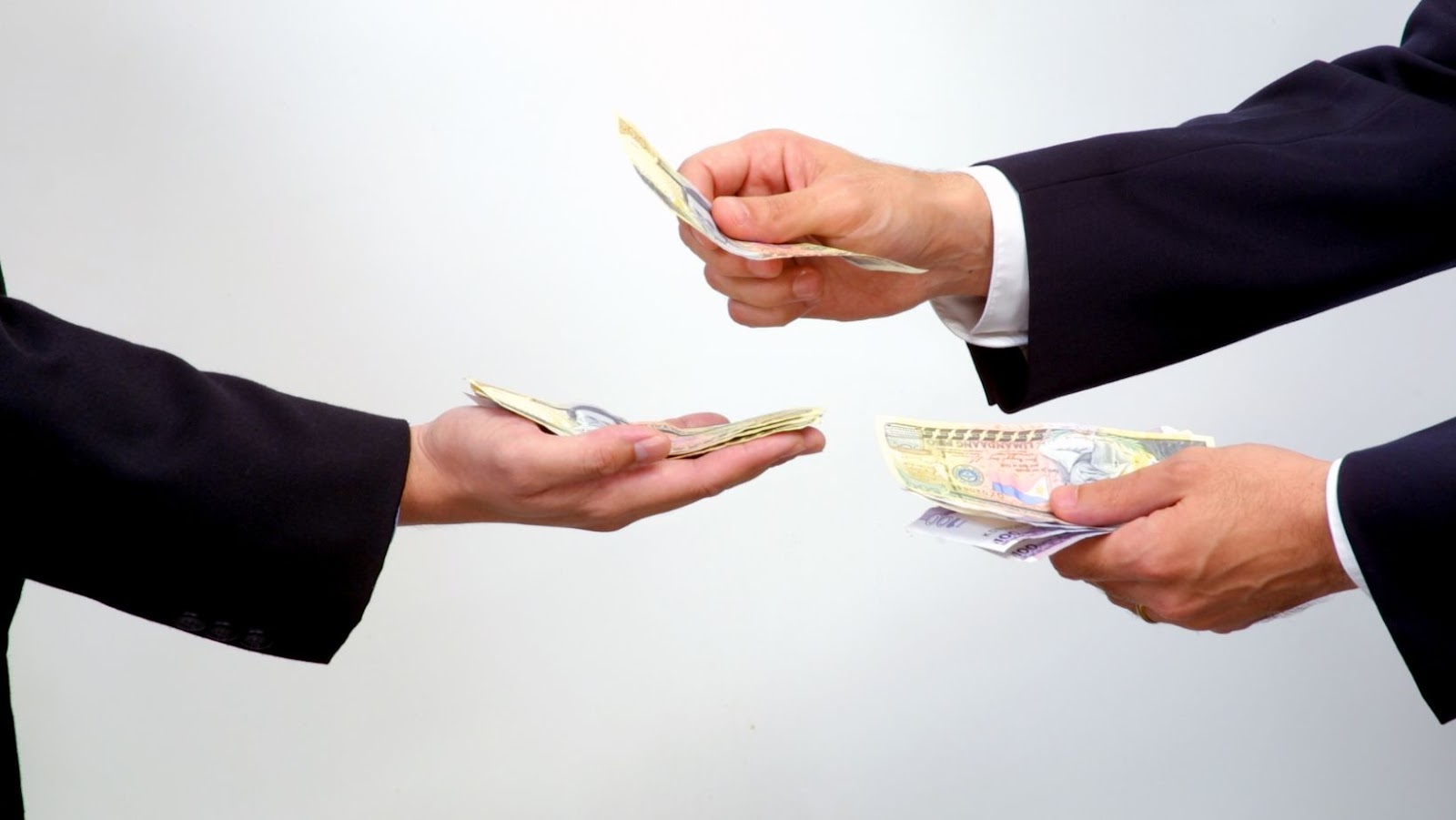 Pomelo's Solution
Pomelo, a US-based financial technology company, raised $9 million in a seed funding round to build a payments infrastructure for Latin American fintechs.
The goal of Pomelo's solution is to reduce costs, increase operational efficiency, and create data-driven solutions for Latin American businesses. With this funding, Pomelo's solution could soon become an essential piece of the payments infrastructure in the region.
Let's take a closer look at Pomelo's solution.
The Technology Behind the Solution
Pomelo is a platform designed to build a payment infrastructure for LatAm fintechs. By utilizing cutting-edge technologies, Pomelo enables its customers to focus on their core businesses and create new products and services for the LatAm region.
The technology behind the Pomelo platform consists of three main components: a payment gateway, risk management systems (RMS), and card acceptance capabilities. The payment gateway acts as an interface between payments and buyers, allowing shoppers to make payments quickly and securely without leaving the store or website. The RMS helps with fraud prevention by using artificial intelligence (AI) to analyze data from multiple sources and distinguish between normal purchases and potentially fraudulent ones. Finally, with its card acceptance capabilities, customers are able to accept debit cards, credit cards, prepaid cards, cash transactions, bank transfers, QR codes payments on both online and physical stores throughout Latin America. In addition to these components, Pomelo has also partnered up with banks in order to offer Merchant Account Solutions that allow its customers to accept payments locally in their markets of choice.
Through the use of these various technologies, Pomelo is committed to building a secure solution that will allow these fintechs in the LatAm region greater access to cost effective financial services that cater specifically towards their own needs. This will help them better serve their communities while helping them become more competitive in today's increasingly digital market.
The Benefits of the Solution
Pomelo's solution aims to provide an all-in-one payments infrastructure for LatAm fintechs. According to the startup, it has developed a suite of products that are designed to help fintechs achieve operational efficiency and scalability while also reducing costs, time and effort associated with building out internal payment capabilities. The suite provides access to domestic, cross-border and multi-country payment methods — such as cards, domestic ACH payments, digital wallets, Apple Pay and Google Pay — without connecting to multiple third-party systems like banks or PSPs.
The Pomelo solution is based on a cloud platform which allows businesses to set up their customized payment processes quickly and with great flexibility. This helps them to offer the most cost-effective options in terms of fees, settlement times and currency acceptance for their customers. It also provides tools that simplify compliance related tasks with built in support for AML/KYC procedures under the same roof. Thanks to its robust architecture, this platform is scalable so as businesses grow, they can onboard more users without having any problems related to speed or reliability regarding customer experience.
One of the most remarkable features of Pomelo's solution is its real time fraud detection engine which works round the clock ensuring customer data security without putting in place too many restrictions on legitimate transactions. Lastly, it integrates with several business management tools like Salesforce, Pipedrive & Hubspot providing more flexibility than ever before while working with different applications within your business workflow making customer onboarding a simple process from start to finish saving precious time and money in the long term.
Funding and Partnerships
Pomelo recently announced that it has raised $9 million in a Series A funding round to build a payments infrastructure for Latin American fintechs. The funding will help Pomelo expand its services and partner with local banks and payment providers to make their services available in the region.
Their goal is to expand the infrastructure and create a better payments experience for fintechs in the region. In addition to the funding, Pomelo is also partnering with local banks, payment providers and certified payment institutions.
Pomelo raises $9M to build a payments infrastructure for LatAm fintechs
Pomelo, a connection platform that provides banks and financial services with access to payment solutions, has announced it has secured a $9 million Series A funding round. This funding round was co-led by Mexico City's Obvious Ventures and Berlin-based Anthemis. Other participating investors in the injection were Huddlestock, Kaszek Ventures, Propel Venture Partners, Omidyar Network and Stanford University's StartX Fund.
The funding will be used by Pomelo towards its goal of developing cutting edge payments infrastructure for fintechs throughout Latin America. With this injection of capital, the company plans to expand into other markets within Latin America such as Colombia, Peru and Chile. It also plans to introduce digital wallets for each market in which it operates as well as extended its partnerships with local banks.
Additionally, the company is looking to reinforce its existing product offerings by increasing security through greater use of advanced technology such as biometrics and blockchain protocols. Lastly, part of the injection will also be utilized in order to grow its presence in international markets outside Latin America such as Europe and North Africa.
This funding follows Pomelo's seed round series where it raised $1 million from VC funds AngelList Syndicate and 500 Startups alongside additional angel investors. Commenting on the Series A fundraising news CEO Andres Fontao stated: "We are thrilled that our participants recognize our potential impact on an industry that is overdue for transformation". He added: "Leveraging our state of the art technology stack we hope not only to revolutionize the payments market but ultimately help shape financial inclusion across the continent ".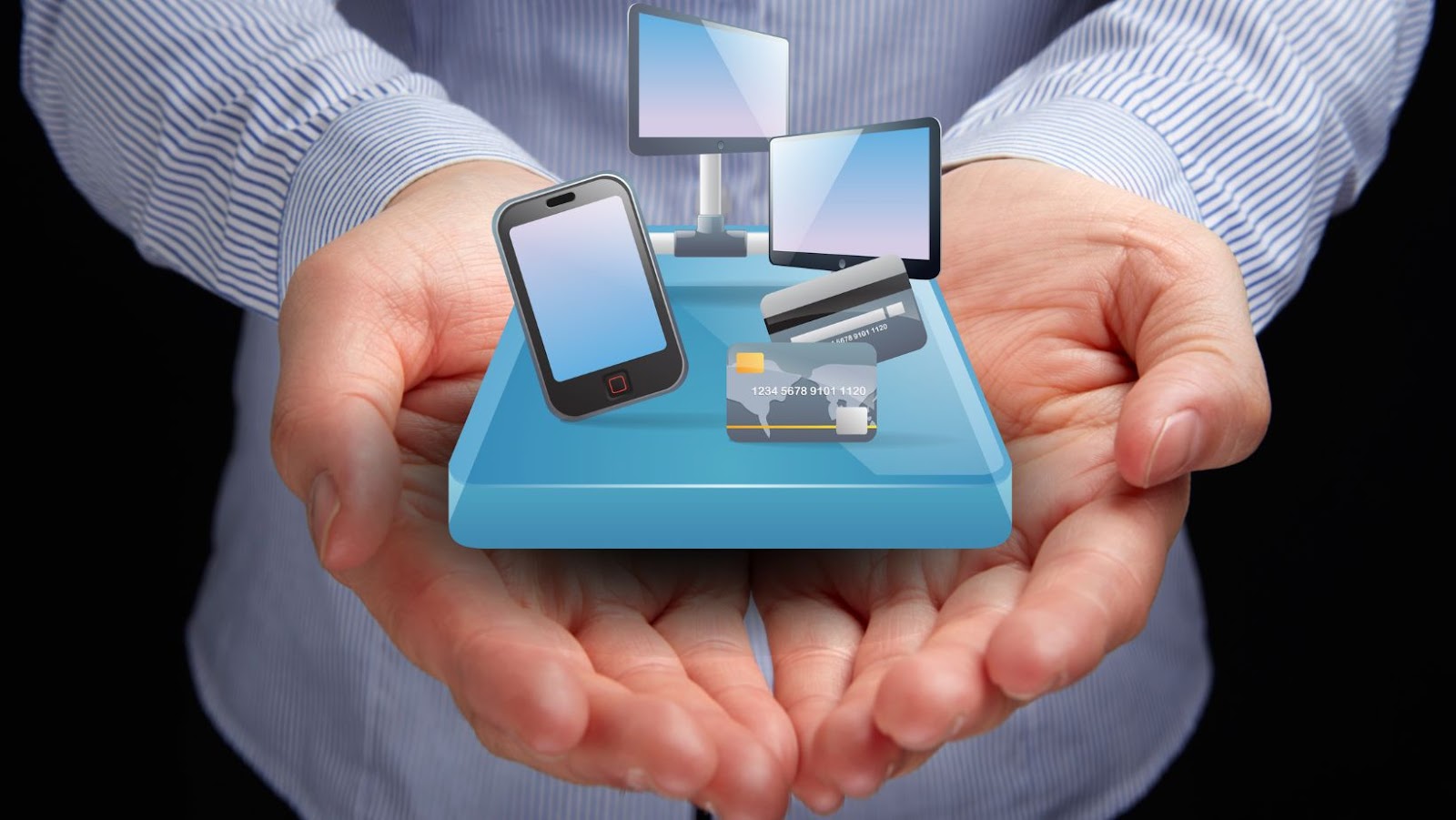 Strategic Partnerships
Pomelo is dedicated to creating an effective and efficient fintech landscape that enriches the financial system of Latin America. In order to achieve this, we understand that sustainable partnerships are necessary to help us bring the best solutions to our clients. With strategic partnerships, we can bring specialized industry expertise and resources together with a view towards creating more value for our customers, who will have access to innovative, cost-effective technology and products that meet their needs.
Our strategic partnerships fall into several categories such as co-development, integration of services or products into our platform and direct access to new technologies. Within this framework, we are focused on building working relationships with leading industry players in order to promote mutual success. We are actively looking for partners that can add value by leveraging their key areas of strength in technology and product development.
We recognize the importance of these collaborations and have set out an ambitious agenda for building lasting relationships with businesses that demonstrate market-leading innovation and customer service in their respective fields. We believe that by setting up alliances throughout the region's fintech sector, we will be better able to serve our customers by offering them more efficient products and services tailored specifically to them.
Through collaboration with firms with different specialisms in Latin American payments technology, including payment gateways, wallets providers and credit companies – Pomelo is able to provide more than just a payment infrastructure; it allows us to provide integrated solutions like customer support tools, fraud prevention systems & data analytics which make running fintech businesses easier & smoother while catered exclusively & optimized for Latin American markets as well enabling providers unprecedented service customization capabilities backed by Pomelo's expertise in implementation services & technical support.
By strategically collaborating with regional businesses & working together towards developing effective programs & initiatives across a range of areas within payments technology – including new customer onboarding methods such as facial recognition & biometrics – Pomelo has opened up possibilities for its customers previously unimaginable before enabling LatAm fintechs full access into in scalable international markets.
tags = raised $9 million in a seed round of funding, accelerated the adoption of digital payments all over the world, estimated payments volume of $900 billion per year, pomelo latam series azevedotechcrunch, latam series tiger azevedotechcrunch, latam 62m seriesmascarenhastechcrunch, latam 35m series tiger globalann azevedotechcrunch