Epson Ecotank ET-2800 vs ET-2850 Specs
In the world of printers, it's crucial to make informed decisions. Today, I'll be diving into a comparison between two noteworthy models: Epson EcoTank ET-2800 and the Epson EcoTank ET-2850. Both these Epson EcoTanks have been making waves in the market with their unique features and promising specifications.
The ET-2800 is known for its high-capacity ink tanks that significantly reduce costs while providing excellent print quality, a boon for those heavy-duty printing tasks. On the other hand, we've got the ET-2850, which boasts similar perks but steps up its game with additional features like Wi-Fi Direct and voice-activated printing.
By exploring these two models head-to-head, I'm hoping to help you determine which might be a better fit for your needs. Let's dive right into this comparison of Epson EcoTank ET-2800 vs Epson EcoTank ET-2850 specs!
Epson EcoTank ET-2800: Key Features
You're probably curious about what the Epson EcoTank ET-2800 has to offer. Let's dive in and explore its key features.
Epson EcoTank ET-2800: Essential Specifications
Before we delve into comparisons, it's crucial to understand what the ET-2800 brings to the table. This printer boasts high productivity with its cartridge-free printing capabilities. It comes equipped with large ink tanks that can last you up to two years, saving you from frequent refill hassles and expenses. What's more, it offers wireless printing, making it a convenient option for your home or office.
With a resolution of 5760 x 1440 dpi, this printer promises excellent print quality. If speed is important to you, it delivers too — reaching up to 10 pages per minute (ppm) for black and five ppm for color prints.
Comparing the Epson EcoTank ET-2800 and ET-2850
So how does the Epson EcoTank ET-2800 stack up against its sibling model – the ET-2850? Both models share many similarities like their cartridge-free design, wireless connectivity, and impressive print resolutions. However, there are some key differences that set them apart which we'll discuss next.
Key Differences: Epson EcoTank ET-2800 vs. ET-2850
When comparing these two models side by side, one of the main differences lies in their display panels. While the ET-2800 has no display screen at all (a minor setback if you prefer visual prompts), the upgraded model -the EPSON ECOTANK et-28500 sports an easy-to-use 1.44" color display that simplifies navigation tremendously.
Another notable difference is in their borderless photo printing capability; while both models can produce stunning photos with excellent clarity thanks to their high print resolution, only the ET-2850 can print borderless photos–a feature that photo enthusiasts might appreciate.
There you have it. The Epson EcoTank ET-2800 is undeniably a strong contender in the EcoTank line with its robust features and reliable performance. But depending on your specific needs, you might find the additional features of the ET-2850 more appealing.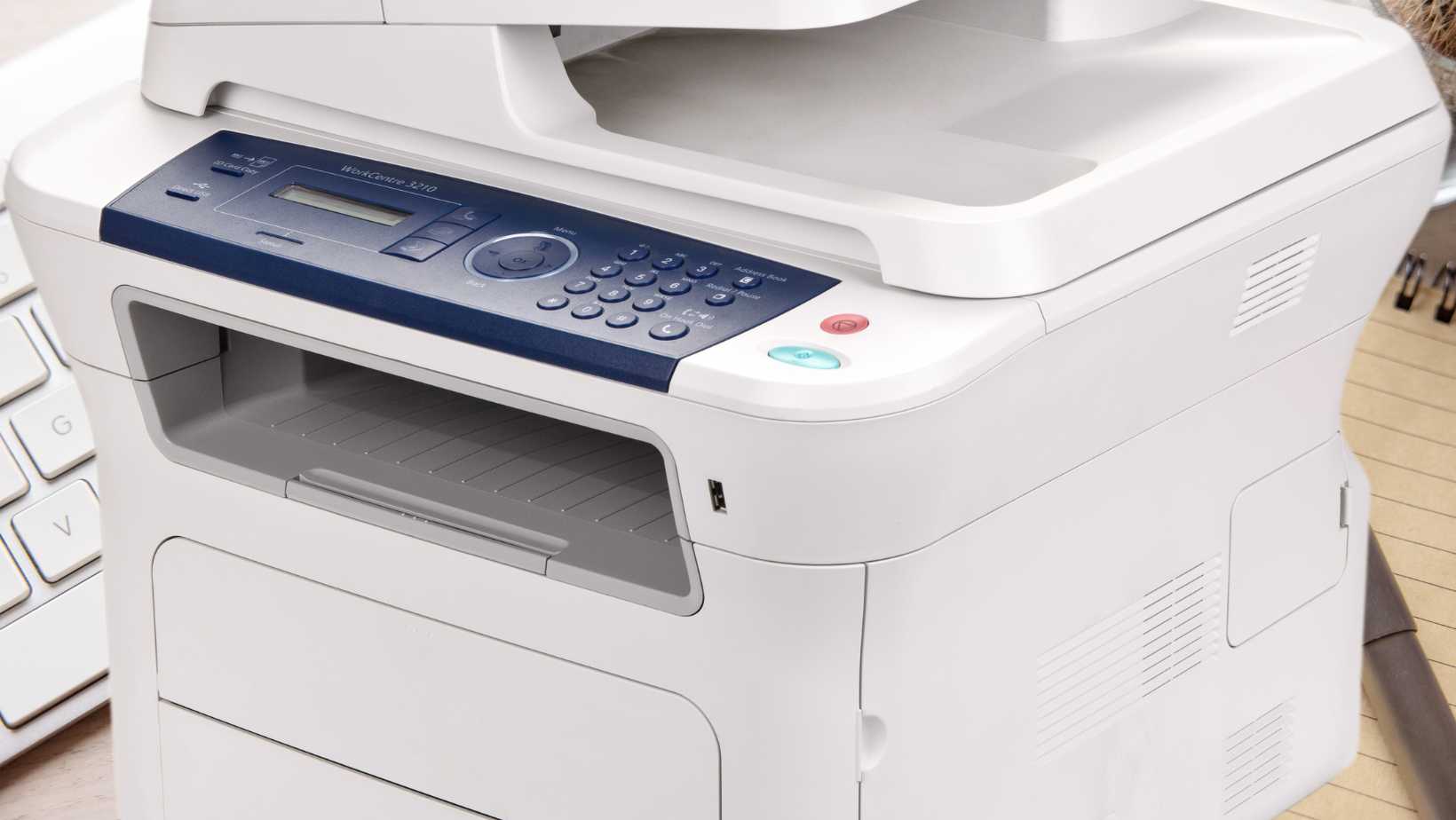 Understanding the Epson EcoTank ET-2850
Let's dive into exploring the features and specifications of the Epson EcoTank ET-2850. This printer is not just another addition to the market; it's a game changer – equipped with features that make printing a breeze.
One thing you'll notice right off the bat is its cartridge-free design. Yep, you heard that right. You won't be wrestling with cartridges anymore! Instead, this model uses easy-to-fill, supersized ink tanks. Now isn't that a breath of fresh air?
The ET-2850 also delivers convenience in spades. With Wi-Fi Direct, you can print directly from your smartphone or tablet – no need for wires tangling up your desk space.
But how about performance? I'm glad you asked because this printer really shines here as well. It's capable of high-resolution printing at 5760×1440 dpi (dots per inch). So whether you're printing out business reports or family photos, rest assured they'll turn out crisp and clear every time.
What else does it offer? Well, there are more goodies packed under its hood:
Hands-free voice-activated printing
Borderless photo printing
Easy setup and navigation via a color display
So there you have it – an overview of what makes the Epson EcoTank ET-2850 such a standout choice among printers today. Whether you're looking for convenience, quality or affordability in your prints, rest assured this model has got all bases covered.